Beyoncé and Jay Z watch Serena Williams storm to victory at Wimbledon
The couple were guests of Williams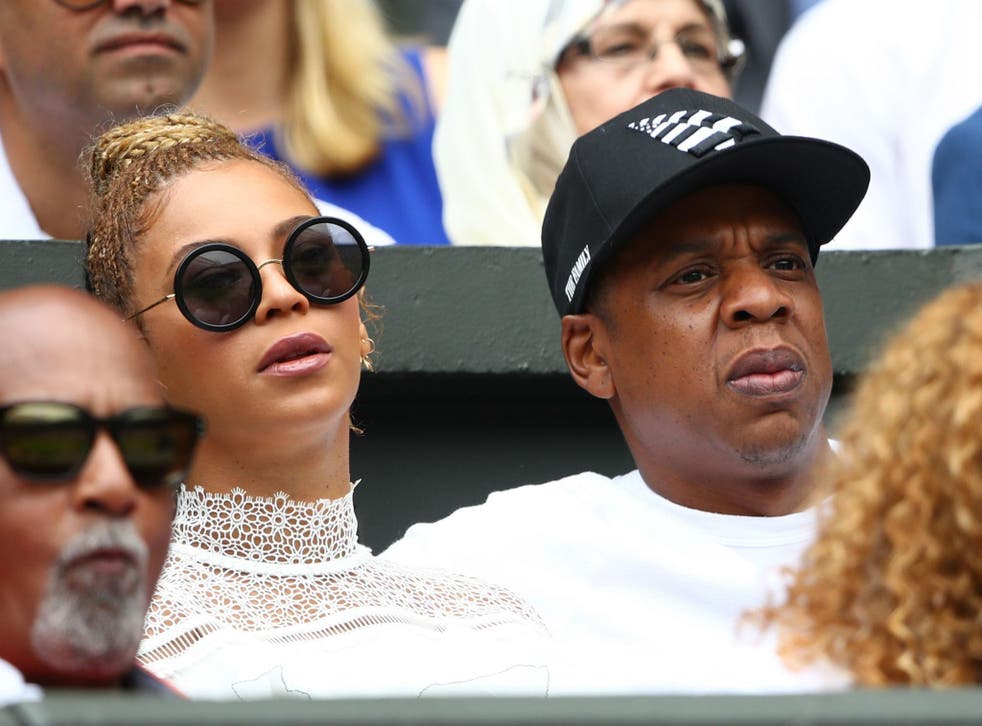 Serena Williams' enlisted the support of two famous friends as she stormed her way to victory in the Wimbledon ladies 2016 final.
Beyoncé​ and Jay Z were guests of Williams during her match at SW19 on Saturday afternoon and sat in the player's box behind Williams' mother Oracene Price and various other members of her tennis squad.
While their couple's appearance is causing waves on social media, the singer's branch into Williams' field isn't surprising since Beyonce selected the tennis great to cameo and dance in her music video for "Sorry" from her much-hyped album Lemonade earlier this year
Beyoncé has also been in the UK as part of her Formation tour and performed in Sunderland, London, Cardiff, Manchester and Glasgow over the past two weeks and will fly to Ireland to perform in Dublin's Croke Park tonight.
During her Glasgow performance on Thursday night, the 34-year-old paused to hold a moment of silence in memory of Alton Sterling and Philando Castile, two black men who were fatally shot by police officers in the US within a day of each other this week. The "Freedom" singer also penned a powerful open letter calling on her fans to "channel anger into action" and contact local legislators. Jay Z released his first song "Spiritual" in three years in response to the deaths.
Wimbledon 2016 final weekend in pictures

Show all 17
Famous tennis spectators are often the source of fascination for viewers watching Wimbledon. Sir David Attenborough was also in attendance at the women's final today while other games in the tournament have played host to David Beckham and sons, Ellie Goulding and Anna Wintour. In 2013, Hollywood actors Bradley Cooper and Gerard Butler caused a frenzy among fans when they were filmed snapping a selfie during the men's final where Andy Murray scored his first, and as of yet only, Wimbledon victory against Novak Djokovic.
Williams claimed her 22nd grand slam victory today after beating Angelique Kerber in straight sets.
Register for free to continue reading
Registration is a free and easy way to support our truly independent journalism
By registering, you will also enjoy limited access to Premium articles, exclusive newsletters, commenting, and virtual events with our leading journalists
Already have an account? sign in
Register for free to continue reading
Registration is a free and easy way to support our truly independent journalism
By registering, you will also enjoy limited access to Premium articles, exclusive newsletters, commenting, and virtual events with our leading journalists
Already have an account? sign in
Join our new commenting forum
Join thought-provoking conversations, follow other Independent readers and see their replies