Sheila Kitzinger: Natural childbirth advocate who challenged the medical establishment and aimed to give more choice to mothers
Kitzinger dedicated her career to the revolutionary idea that giving birth should be taken out of the hands of obstetricians and medical staff and given back to women
Thursday 16 April 2015 23:37 BST
Comments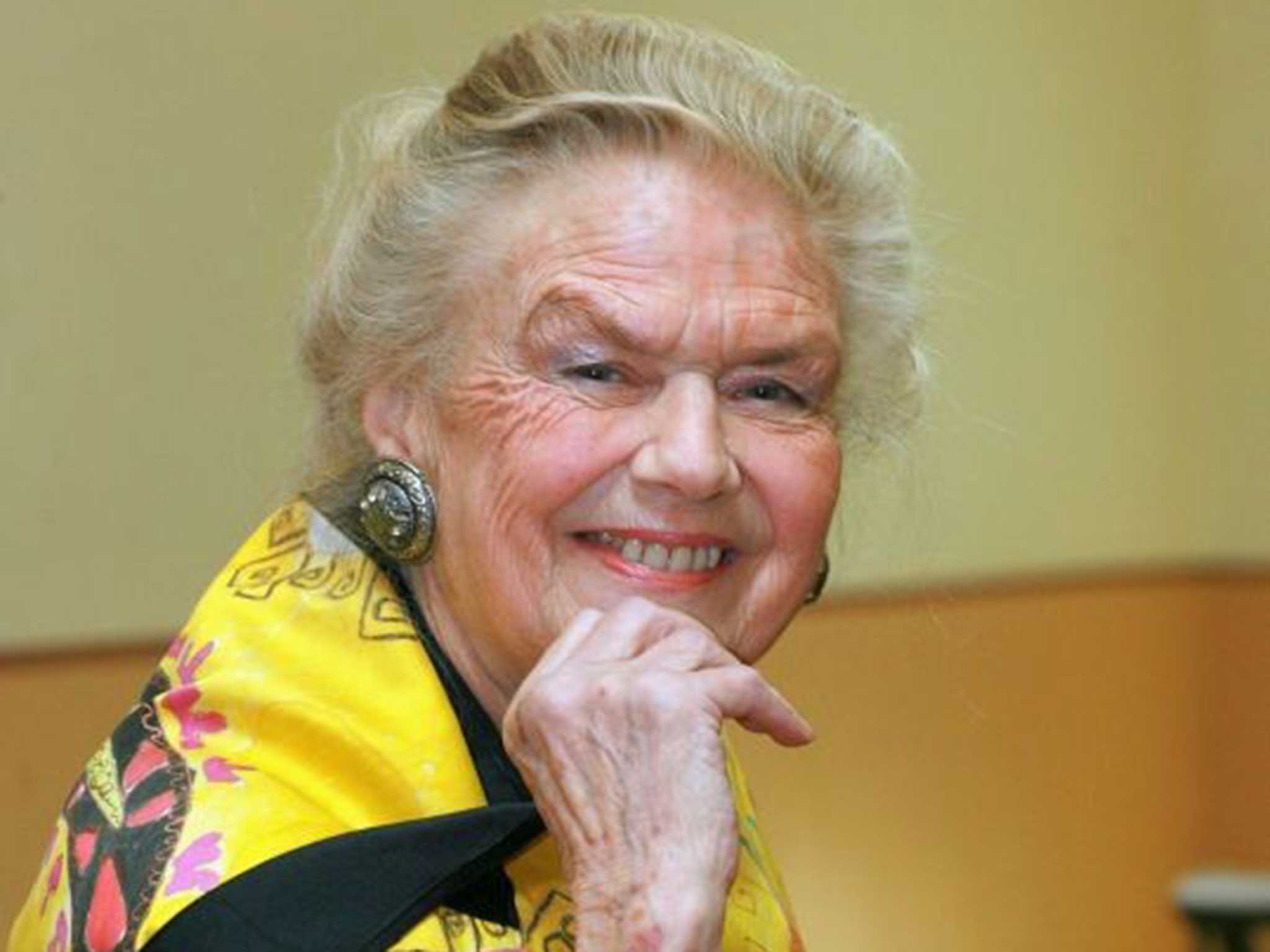 Sheila Kitzinger was a powerful advocate for natural childbirth and home births who dedicated her career to the revolutionary idea that giving birth should be an exhilarating and rewarding experience, taken out of the hands of obstetricians and medical staff and given back to women.
She rose to prominence in the 1960s and 1970s, confronting the medical establishment with her belief that mothers, not the clinicians and their time-honoured procedures, should be the focus during childbirth. In the 1980s she developed the concept of a birth plan – now de rigueur – aiming to give more choice to pregnant women. With her relentless campaigning she almost single-handedly changed traditional attitudes to childbirth, challenging a medical fraternity which expected women to do what they were told and let the experts handle things.
She wrote more than two dozen books, gaining a global audience as she waged an unrelenting crusade advocating the mother's right to be at the centre of the birthing process. Thanks to her it became normal to see partners present at the birth, and she established the importance of breast-feeding to maternal and infant health.
She caused a sensation in 1962 with her first book, The Experience of Childbirth, which argued that birth was a wonderful, exhilarating event of which women should retain control. It also, she believed, had the potential to be a "psychosexual experience". Until then, the necessity for such humiliating procedures as enemas, shaving and episiotomies had been unquestioned. Drugs and electronic aids were straitjackets traumatised expectant mothers and prohibited what she called "the orchestra of hormones". Breathing rhythms, she asserted, not only made natural birth smooth and safe but produced sensations akin to sexual climax. "It's totally involuntary, overwhelming and passionate," she wrote.
Letters poured in, she said, from "women telling me how hospitals, doctors and midwives needed to change." The book has gone through many editions and was last updated in 2004.
But Kitzinger was not dogmatic. She didn't deny that there can be difficult pregnancies, though she was convinced that emergency services were required only by the very few; she wanted women to be accompanied in labour by a sensitive, qualified midwife, and for life-saving technology to be on hand if needed. She had a deeply held belief that pregnancy is not an illness or a problem but the most natural thing in the world for the majority of women.
She supported elective Caesarean sections, accepting that not all women found childbirth as pain-free and delightful as she did; her empathy and flexible views enabled her to stand apart in her field. Active into her 80s, Kitzinger campaigned on a wide range of issues including female genital mutilation, prisoners being forced to give birth handcuffed to the bed, and the human rights of mothers giving birth in Eastern Europe.
Born in Taunton in 1929, she was one of seven daughters born to Alec Webster, a tailor, and his wife Clare, the catalyst for her career. Clare was a nurse in a family planning clinic and a campaigner for birth control; she sometimes counselled women in the family's sitting room as Sheila listened behind the sofa.
Educated in Taunton at Bishop Fox Girls' School, Sheila trained to teach drama then changed to read anthropology at Ruskin and St Hugh's College, Oxford, before moving to Edinburgh University, where she taught and researched race relations in Britain.
In 1952 she married Uwe Kitzinger, a German economist she had met at Oxford. He joined the diplomatic service and in 1956, on a posting in Strasbourg, Sheila gave birth to their first daughter. The home birth caused shock and consternation, she recalled: "the diplomatic wives were appalled that I was behaving like some sort of peasant giving birth in a field."
The birth took three hours from start to finish and, with only Uwe and a midwife in attendance, and she found the experience transformative, telling herself, "This is a sport I can do!" Over the next six years, Kitzinger gave birth at home to four more daughters including twins, describing the third birth as "a torrential, painful, but glorious 40 minutes of action." In 1958 she joined the advisory board of the newly formed Natural Childbirth Trust (renamed the National Childbirth Trust in 1961).
Through her overseas research tours, Kitzinger developed exercises to teach expectant mothers how to overcome stress; she devised a foam rubber vagina and used a flexible doll to demonstrate how a baby emerges from the birth canal, as well as devising pelvic floor exercises that are now standard. She lectured round the world on midwifery, training NCT teachers and holding workshops on antenatal care, inspiring audiences with her enthusiasm and sharp-tongued wit.
Kitzinger wrote prolifically; her books covered women's experiences of antenatal care, birth plans, labour induction, epidurals, episiotomy, hospital care and the stress following childbirth. Pregnancy and Childbirth (1980), in 2011 as The New Pregnancy and Childbirth, selling more than a million copies. The Good Birth Guide (1979) extended her argument that problems in childbirth could be reduced through education and relaxation techniques. Much translated, many of her books became bestsellers. Her autobiography is due to be published next month.
She was honorary professor at University of West London, where she taught the MA course in midwifery. She also taught workshops on the social anthropology of birth and breastfeeding. She established the Birth Crisis Network, a helpline for mothers who experience traumatic hospital births. "The romantic image of a radiant mother, a beautiful baby in her arms, her golden hair lit by the sun's rays, displayed on the jackets of many birth books is far removed from reality," she said.
Her husband described her as "a woman of great spunk... She was an icon of home birth who decided to have a home death... She drank Kir Royale and champagne and ate chocolates… We said goodbye with a prayer."
MARTIN CHILDS
Sheila Helena Elizabeth Webster, childbirth campaigner, writer and anthropologist: born Taunton, Somerset 29 March 1929; MBE 1982; married 1952 Uwe Kitzinger (five daughters); died Oxfordshire 11 April 2015.
Join our commenting forum
Join thought-provoking conversations, follow other Independent readers and see their replies