Sinead O'Connor reignites Miley Cyrus feud with poster that reads 'Does anyone know the whereabouts of this girl's parents?'
The singer would like to clarify once again that she is not fond of Cyrus' antics
Ella Alexande
Tuesday 28 October 2014 12:17 Comments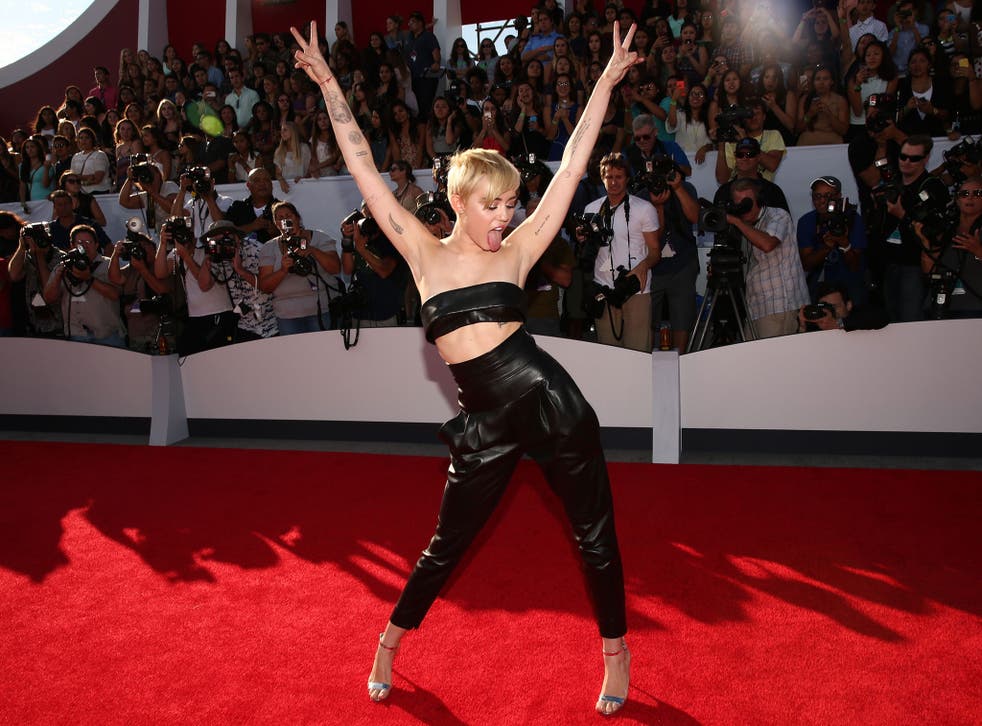 Sinead O'Connor has renewed her critique of Miley Cyrus.
In case anyone was left wondering whether or not the "Nothing Compares 2U" singer agrees with the antics of the 21-year-old, O'Connor shared an image of the pop star on her website with the capped headline "Urgent! Does anyone know the whereabouts of this girl's parents?"
"Because they appear to be missing in action," she writes
"In short, no human being on earth would be photographing, filming or watching my childlike looking daughter dressed as a stripper with a load of cash stuck in her mouth."
Calling the image the "exact opposite" of female empowerment, she goes onto discuss the sexualisation of young women in music.
"If you imagine I'm talking bollox remember no one believed priests were sexualising minors either," she comments.
"I have a history of being right about these things."
Miley Cyrus: From Teen Star to Wrecking Bawler

Show all 12
O'Connor says Cyrus is unconsciously "engaging in the sexualisation of minors", adding that she doesn't care whether the artists in question "feel it's their 'choice'" to choose how they are sold to the public.
"Their underage audiences have been given no choice as to whether or not they wish to be sexualised before their natural time," she wrote in caps.
"This photo is the very image of what the industry has done to music and musicians.
"And they've done it because musicians are the heroes of the young. We're to look sexy and shut up. And we do it for the money."
She concludes by cheerily noting that a "whole generation is groomed and silenced", again ignoring any issue of autonomy on the part of young female musicians.
O'Connor and Cyrus embarked on their much-publicised row in October 2013, after the young singer said that O'Connor's "Nothing Compares 2U" video inspired her provocative "Wrecking Ball" video.
O'Connor responded by publishing a public letter telling Cyrus that she was being exploited by the music industry, to which Cyrus shared a series of tweets questioning O'Connor's mental health – alluding to a period in which she was seeking medical help.
O'Connor sent two additional letters to the singer, which grew increasingly furious and threatened legal action.
Register for free to continue reading
Registration is a free and easy way to support our truly independent journalism
By registering, you will also enjoy limited access to Premium articles, exclusive newsletters, commenting, and virtual events with our leading journalists
Already have an account? sign in
Join our new commenting forum
Join thought-provoking conversations, follow other Independent readers and see their replies