Sir Bob Geldof reveals: 'I blame myself for Peaches' death'
The musician's 24-year-old daughter was found dead from a heroin overdose in April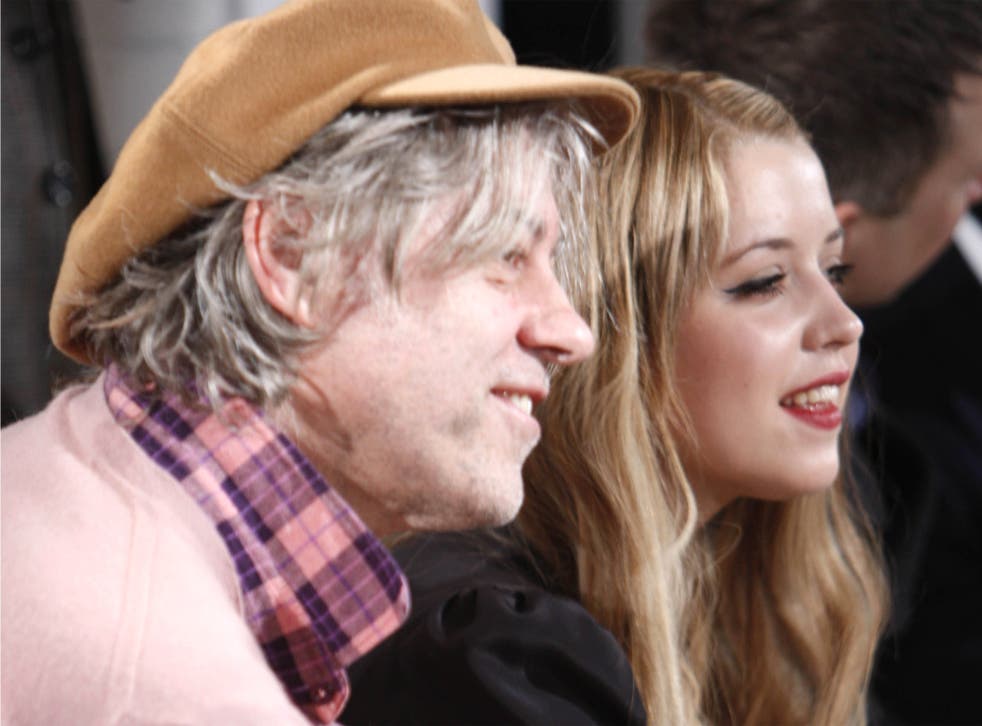 Sir Bob Geldof "blames himself" for the death of his "super bright" but "errant" daughter Peaches, he has said in an interview.
The musician and activist said he had tried to talk to his 24-year-old daughter, who was found dead from a heroin overdose in April, about her use of drugs but questioned his own actions repeatedly.
"You blame yourself. You're the father who is responsible and clearly failed," he told ITV News. "For anybody watching, who has a dead kid and you're a parent. You go back, you go back, you go back, you go back, you go back, you go over, you go over. What could you have done? You do as much as you can."
Sir Bob said Peaches, who had two children aged one and two, was "super bright, too bright" with a "very errant mind that could focus intensely on a book which she would consume and just absorb it. But the rest was a franticness. She knew what life was supposed to be and God bless her she tried very hard to get there. And she didn't make it," he added.
He also said that negative coverage of his daughters by newspapers following their mother Paula Yates' death in 2000 had "damaged" them.
Peaches Geldof - a life in pictures

Show all 31
Performing with the Boomtown Rats gave him a moment's break from his grief. "I put on my snakeskin suit and I can be this other thing," Sir Bob said.
"It is utterly cathartic. Those two hours and I am drained. In every sense it empties, it drains my mind. On stage I'm lost in this thing and it's a very brief respite."
The Samaritans can be reached on 08457 90 90 90
Register for free to continue reading
Registration is a free and easy way to support our truly independent journalism
By registering, you will also enjoy limited access to Premium articles, exclusive newsletters, commenting, and virtual events with our leading journalists
Already have an account? sign in