Sir John Lambert: Soldier whose immense diplomatic skills served him well during WWII and later in Tunisia and Cold War Berlin
Renowned for his courtesy and charm, he enjoyed opera, tennis and cricket and was an MCC member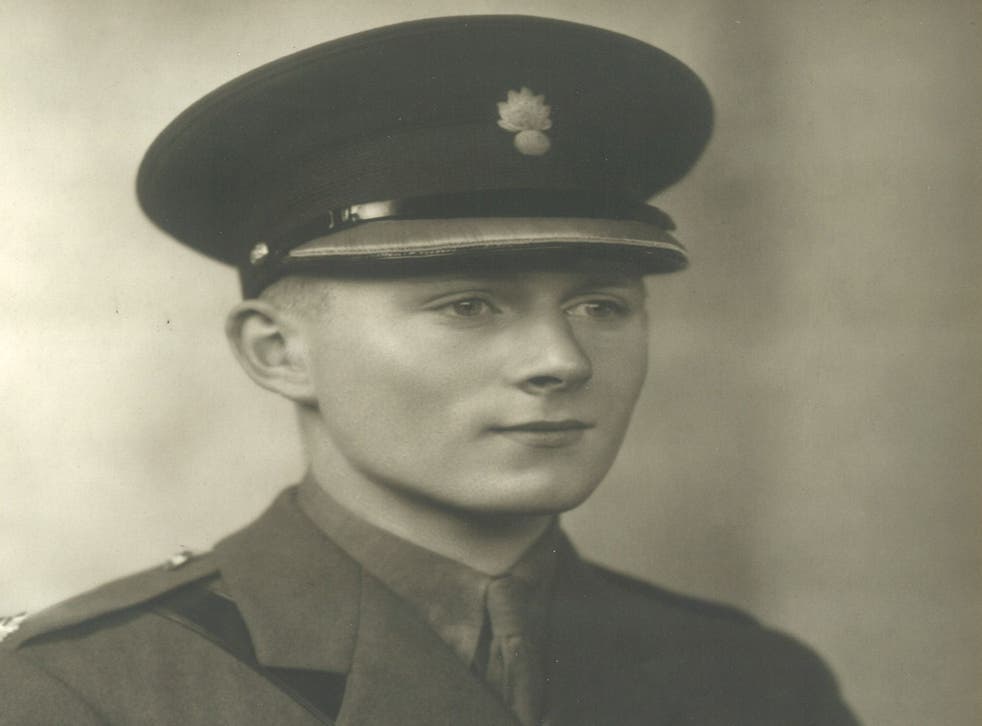 The soldier and diplomat John Lambert rubbing shoulders with Tunisian royalty and the German High Command while serving in the Army in North Africa and Italy, before moving to a career in the Foreign Office. As Minister and Deputy Commandant in Cold War Berlin he used his diplomacy to deal with matters such as Rudolf Hess's treatment and the repatriation of Lord Aberdare's body from Yugoslavia, while also meeting Audrey Hepburn and eventually seeing his career turn full circle with his appointment as Ambassador to Tunisia.
With the tide in North Africa turning the Allies' way in 1942, Lambert and his regiment, the 3rd Battalion of the Grenadier Guards, were forcing the Afrika Korps back. With the Germans in full flight following the fall of Tunis, regimental intelligence officer Lieutenant Lambert was sent ahead to the summer palace at Hammam-Lif to seize the Bey (King), Muhammed VII, as a trophy.
But Lambert found himself outranked by a colonel who had instructions to pack the Bey off in a truck to British HQ in the capital. There was consternation among the king's ministers and entourage. Fortunately, Lambert, a fluent French speaker, skilfully negotiated the Bey's departure in his state Daimler, while securing a photograph of the monarch, a Citroën car and two bottles of champagne for his return.
Three days later, he reached the German Divisional HQ to witness the final preparations for surrender with the capture of nearly 250,000 German and Italians. A fluent German speaker, he helped with interrogation.
Promoted to captain, he was posted to Italy in February 1944 and was involved in the mountain battle for Monte Cerasola and the capture of Perugia. Later, in southern Austria, he helped persuade General Tito's communist partisans to move from Carinthia back across the Yugoslav border. He was demobbed in 1946.
Born in Chelsea in 1921, John Lambert was the son of Ronald Lambert MC, a Grenadiers officer, and Hazel. He was educated at Eton, where his last act was to sandbag his boarding house with war on the horizon, before moving on to Trinity College, Cambridge. But this was cut short in 1940 when he was called up.
Lambert had always been interested in the Diplomatic Service, and with the intake dominated by public schools, Oxbridge and war veterans, he was accepted without difficulty and, with his calm and measured approach, settled in quickly. After a stint in The Hague as third secretary, where he sourced champagne and helped Winston Churchill to bed after a dinner engagement – and met Audrey Hepburn, then a promising young dancer – he had a spell in Damascus before being posted in 1955 to the international commission overseeing the fate of the Saar region, administered by France but soon to return to West Germany.
A year on, he was at the British Embassy in Belgrade when the Hungarian uprising took place over the border.
While in Belgrade, Lambert was called upon to deal with the repatriation of the body of Lord Aberdare, who had drowned when his car fell over a precipice while he was honeymooning in 1957. As coffins were not allowed on passenger aircraft, Lambert skilfully had it concealed among the cellos of the touring Minneapolis Symphony Orchestra.
In 1974 he was posted to Berlin as minister and deputy commandant of the British military government, then one of the four powers, with the US, France and the Soviet Union, that still shared control. One of his responsibilities was Spandau prison and the treatment of its sole inmate, Rudolf Hess, Hitler's former deputy; Lambert negotiated and debated on a daily basis, usually with his Soviet counterpart.
On one occasion the KGB agent assigned to a group of Soviet soldiers to prevent defections took the opportunity to do so himself after they had exercised their right to pass through Checkpoint Charlie into West Berlin. The Soviets demanded his return, but Lambert quickly arranged to airlift the man from the roof of the Olympic Stadium into West Germany.
In 1977, Lambert returned to Tunisia as Ambassador. Although stable, the country was entwined in the Arab-Israeli conflict, turbulent since Israel's foundation 1948. To the west was Algeria, where fundamentalism and extremism were on the rise; to the east lay Libya, where Colonel Gaddafi had been in charge since his 1969 coup. Tunisia became a key post. In 1980 the Queen paid a state visit and Lambert was knighted aboard the Britannia.
In retirement, he was the first Director of the Heritage of London Trust, established to conserve and restore little-known buildings and carry out larger-scale conservation work; projects included the 19th century Gloucester Gate Bridge built by William Booth Scott and the Grade II-listed green cabmen's shelters. He remained president until his death.
Renowned for his courtesy and charm, he enjoyed opera, tennis and cricket and was an MCC member. In later life, his wife Jenny recalled receiving an invitation to a party at the Dutch Embassy from Audrey Hepburn. She said, "When she [Audrey] saw him standing in the receiving line, she screamed and threw her arms around him… She spent most of the evening dancing with him."
John Lambert, soldier and diplomat: born Chelsea 8 January 1921; CMG 1975; Kt 1980; married 1950 Jennifer Urquhart (died 2013; two daughters, one son); died 6 July 2015.
Register for free to continue reading
Registration is a free and easy way to support our truly independent journalism
By registering, you will also enjoy limited access to Premium articles, exclusive newsletters, commenting, and virtual events with our leading journalists
Already have an account? sign in
Register for free to continue reading
Registration is a free and easy way to support our truly independent journalism
By registering, you will also enjoy limited access to Premium articles, exclusive newsletters, commenting, and virtual events with our leading journalists
Already have an account? sign in
Join our new commenting forum
Join thought-provoking conversations, follow other Independent readers and see their replies