Sir Jonathan Ive: Apple's design guru accuses Danny Boyle of hijacking Steve Jobs' legacy in new movie
Sir Jonathan became the latest associate of his former colleague to criticise the film
Adam Sherwin
Media Correspondent
Thursday 08 October 2015 18:05 Comments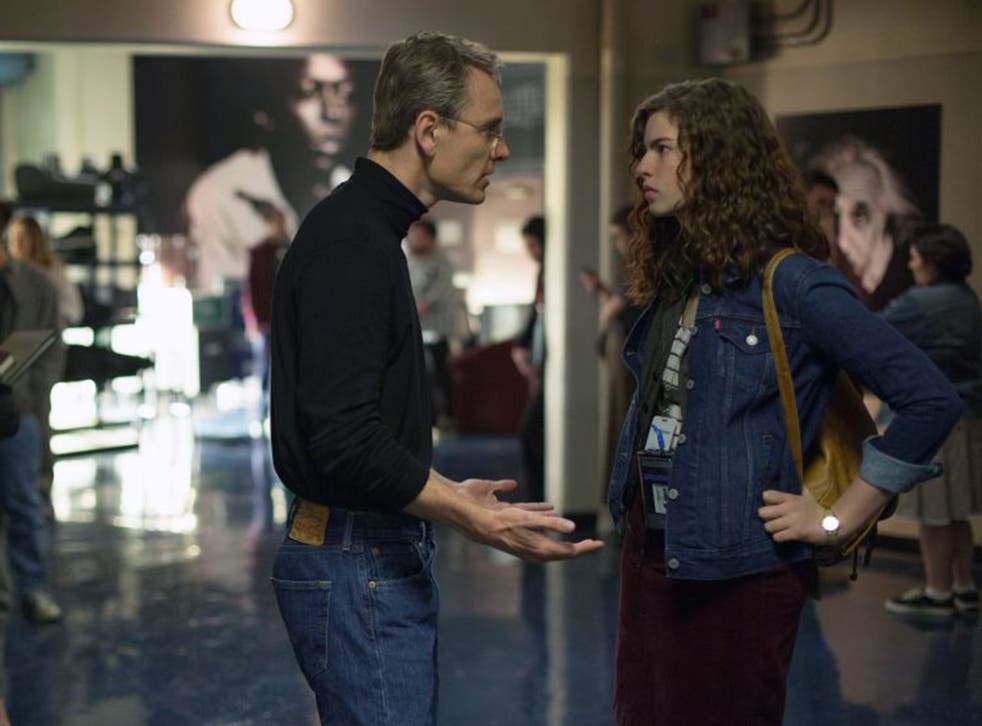 Sir Jonathan Ive, Apple's design guru, has accused the director Danny Boyle of hijacking Steve Jobs' legacy with his new biopic of the technology giant's founder.
Sir Jonathan, a friend of Jobs and the company's design officer, became the latest associate of his former colleague to criticise the film, which stars Michael Fassbender in the title role.
It emerged that Jobs's widow, Laurene Jobs, called Hollywood stars Leonardo DiCaprio and Christian Bale to beg them not to play her husband in the film, which opens in the US this week.
Speaking at a Vanity Fair conference in San Francisco, Sir Jonathan said he had not seen the film but he was critical of the project, which early reviews said portrayed Jobs as a genius with a cruel temper, who was unable to manage personal relationships.
The designer of devices including the iMac and Apple Watch, Sir Jonathan, who worked alongside Jobs for 14 years, said he had a "primal fear" that "how you are defined and how you are portrayed can be hijacked with people with agendas that are very different from your close family and your friends."
Sir Jonathan had discussed the film, scripted by Aaron Sorkin, writer of The Social Network, with mutual friends who had seen it. "I don't recognise this person at all," he said.
Jobs would engage in arguments but as an essential part of the creative process. "It's important to remember, you could have had somebody who didn't ever argue, but you wouldn't have the phones that you have now, and a whole list of other things," the designer said. Taking the arguments out of context was "ridiculous."
He added: "There are sons and daughters and widows and very close friends who are completely bemused and completely upset. I'm sorry to sound a bit grumpy about it but I find it ever so sad."
Sir Jonathan said that Jobs "had his triumphs and his tragedies like us all", but the iPhone creator was a man with the "civic responsibility to make something good." He was now having his "identity described, defined by a whole bunch of other people."
Boyle's film, which was Oscar-tipped but is now receiving a limited release, has suffered a difficult gestation. Universal picked up the project after Sony pulled out. David Fincher was originally slated to direct and DiCaprio and Bale ended their interest for unspecified reasons.
Boyle said writers had a duty to put "powerful" companies such as Apple and Facebook in the spotlight, regardless of whether they're accused of being "opportunistic."
The Chingford-born Ive also detailed his new role at Apple after stepping back from a day-to-day design management role. He is now focusing on the look of Apple's new Cupertino campus and retail stores, as well as product development.
He told the technology conference: "It's a fairly sobering realisation: the only thing I can do is design. The problem is when you really look at how you spend your time, insidiously you can realise you're spending your time on stuff other than design. Now all I do is design."
Register for free to continue reading
Registration is a free and easy way to support our truly independent journalism
By registering, you will also enjoy limited access to Premium articles, exclusive newsletters, commenting, and virtual events with our leading journalists
Already have an account? sign in
Register for free to continue reading
Registration is a free and easy way to support our truly independent journalism
By registering, you will also enjoy limited access to Premium articles, exclusive newsletters, commenting, and virtual events with our leading journalists
Already have an account? sign in
Join our new commenting forum
Join thought-provoking conversations, follow other Independent readers and see their replies