Size 10 Calvin Klein model labelled 'plus size' writes essay on how a professional model views their body
Myla DalBesio writes on self-perception and the public's gaze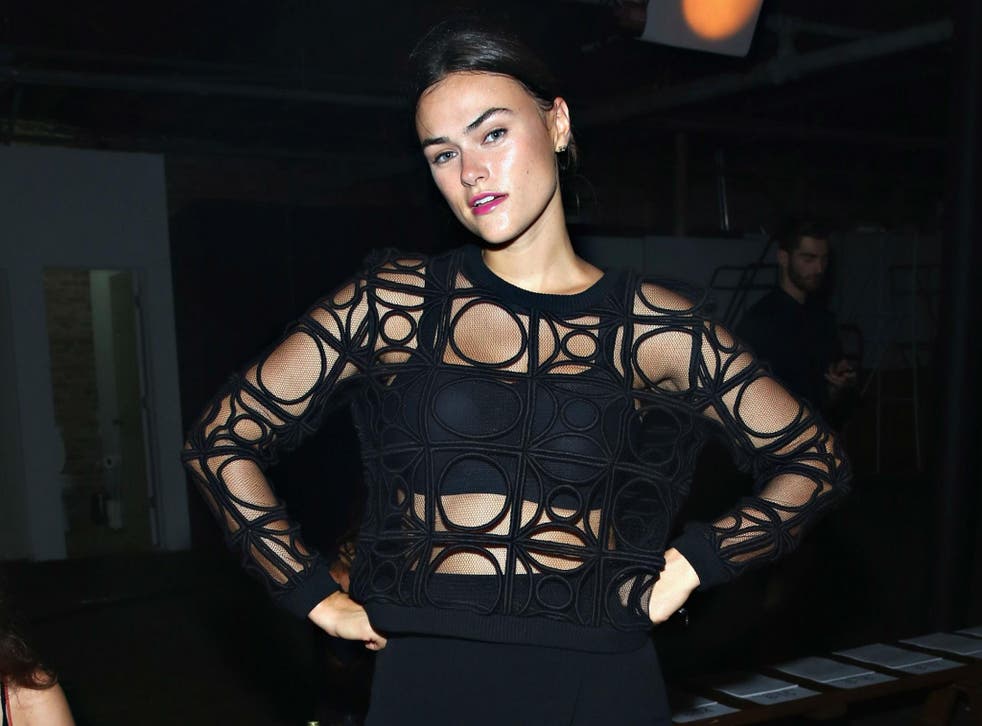 A model who provoked a fierce debate when she was classed as plus size in a Calvin Klein advert has written an essay on how she perceives her body after being exposed to constant scrutiny.
Myla DalBesio, from Wisconsin, in the US, was signed to the Ford modelling agency at 18 and went on to appear in high-end fashion magazines including Vogue and Elle.
In an interview with Elle magazine last year, 5ft 11 Dalbesio was described as plus size after appearing in an advert for Calvin Klein's 'Perfectly Fit' underwear range. Dalbesio, who is a size 8 - 10, said at the time she was "confused" over her classification within the fashion industry, telling Yahoo Style: "It's so f**ked up the way the fashion world is structured."
The 27-year-old analysed how having her body dissected, evaluated and judged by agencies and the public distorts and shapes the way she views her physical appearance in an essay for Suited magazine entitled 'The Body Issue'.
She writes: "Life is fabulous! You are beautiful! Isn't that a strange thing, to be beautiful. To make your money on your face. On your great ass and those tits people love and that thin layer of fat over your stomach. But you would be more beautiful if there were more fat on your stomach.
"That's what they tell you, too. Or less. Or less in your thick, thick thighs, and more in your lips. Less in those man hands, probably. They tell you all of that, that's what being beautiful is."
The most important plus-size moments in fashion

Show all 12
In her essay, Dalbesio subverts the camera's critical gaze by scrutinising the imperfect aspects of her own body. However, her own examination of her physical appearance focuses on more positive aspects of her self-perception.
"Your shoulders are broad," she continues. "You say they are like a linebacker's but you're just joking, they're not that bad. But they keep you from wearing strapless dresses and cutting your hair short.
"You get freckles in the summer and you love them so much you wish they would stay all year. And you got lucky somehow, with your body hair. It's dark but not too coarse, and the hair on your arms is light, almost blonde."
Read Dalbesio's full essay here.
Join our new commenting forum
Join thought-provoking conversations, follow other Independent readers and see their replies