Snoop Dogg reveals what 'the chronic' means while getting high with Seth Rogen
The rapper admitted the slang for cannabis came about by mistake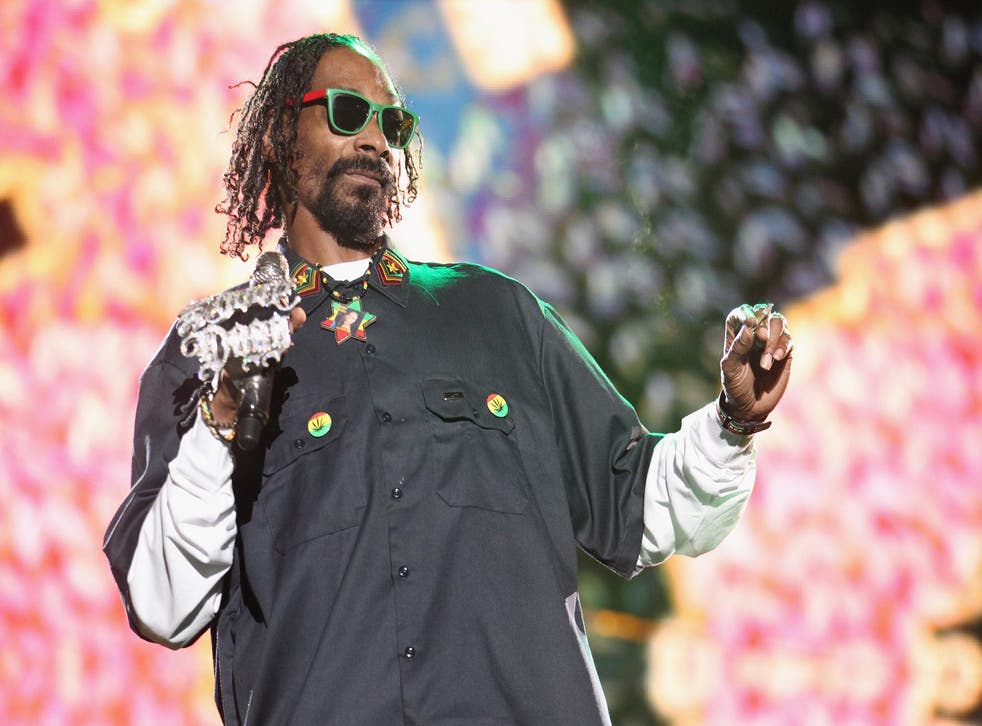 Snoop Dogg has revealed the origin of the slang "chronic", while getting high with Seth Rogen.
In a show on the rapper's Double G News Network, the pair reminisced about the evolution of cannabis manufacturing and their favourite weed.
Warning: the video below contains strong language and drug use
After Snoop started using the word in the 1990s, it got picked up by other rappers including Dr. Dre for his album The Chronic and slipped into popular culture to describe high-quality weed.
The origin of the term was a mystery but the rapper revealed it all started when he misheard that cannabis had been hydroponically grown at a party in 1991.
Thinking it was called "hydrochronic", he shortened the word.
"It was really hydroponic and we f****d around and misinterpreted and we said it the wrong way," he said.
"They don't know the origins of how f****d up I was when I said it."
Rogen joked that the dealer was "probably too intimidated" by Snoop to correct him.
Other nuggets of wisdom from the show included the artist's claim that "every rapper has to have his own type of weed".
Rogen, who recently starred in Bad Neighbours with Zac Efron, went on to demonstrate how to roll a tricky "cross joint".
The actor rolled hundreds of them for the 2008 film Pineapple Express, he said.
Join our new commenting forum
Join thought-provoking conversations, follow other Independent readers and see their replies