Snoop Dogg rules out ever eating a hot dog again after seeing how they are made
'If that's how they make hot dogs, I don't want one. I'm good'
Maya Oppenheim
Sunday 31 July 2016 15:28 Comments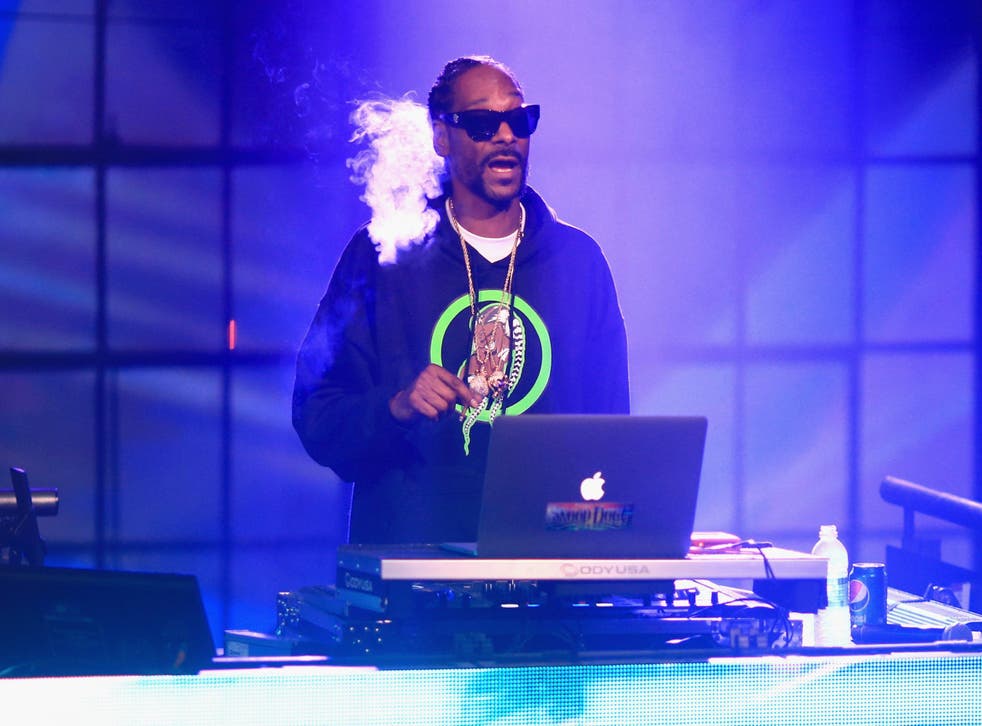 Snoop Dogg has insisted he will not be eating hot dogs again after witnessing how they are made.
Appearing on Jimmy Kimmel Live, the 44-year-old California-born rapper took part in a new challenge titled "Howz It Mizzade" which showed him the stage-by-stage factory process of how hot dogs are produced.
In an attempt to decipher what the inconspicuous substance was, Snoop Dogg suggested a number of random food items.
People news in pictures

Show all 18
"Ugh, what is that? Boo Boo?" he asks before offering up a few other ideas such as: "Flour, cookie dough, manure?" And finally, last not least, he suggests: "chocolate malt."
"Wait a minute. Maybe it's sheep hair," he then chips in after the meat dramatically changes texture.
He was eventually left flabbergasted once the greyish meat substance reached its last point of the production line as a chain of hot dogs.
"This is a hot dog!? Oh cuz, I ain't never eating a mother f******* hot dog! Ugh!" he said. "If that's how they make hot dogs, I don't want one. I'm good."
Register for free to continue reading
Registration is a free and easy way to support our truly independent journalism
By registering, you will also enjoy limited access to Premium articles, exclusive newsletters, commenting, and virtual events with our leading journalists
Already have an account? sign in
Join our new commenting forum
Join thought-provoking conversations, follow other Independent readers and see their replies