Stacey Dash 'appalled' by Patricia Arquette's Oscars speech on gender pay equality
The Clueless actress turned conservative pundit was less than impressed by the Boyhood actress's winning words at the Academy Awards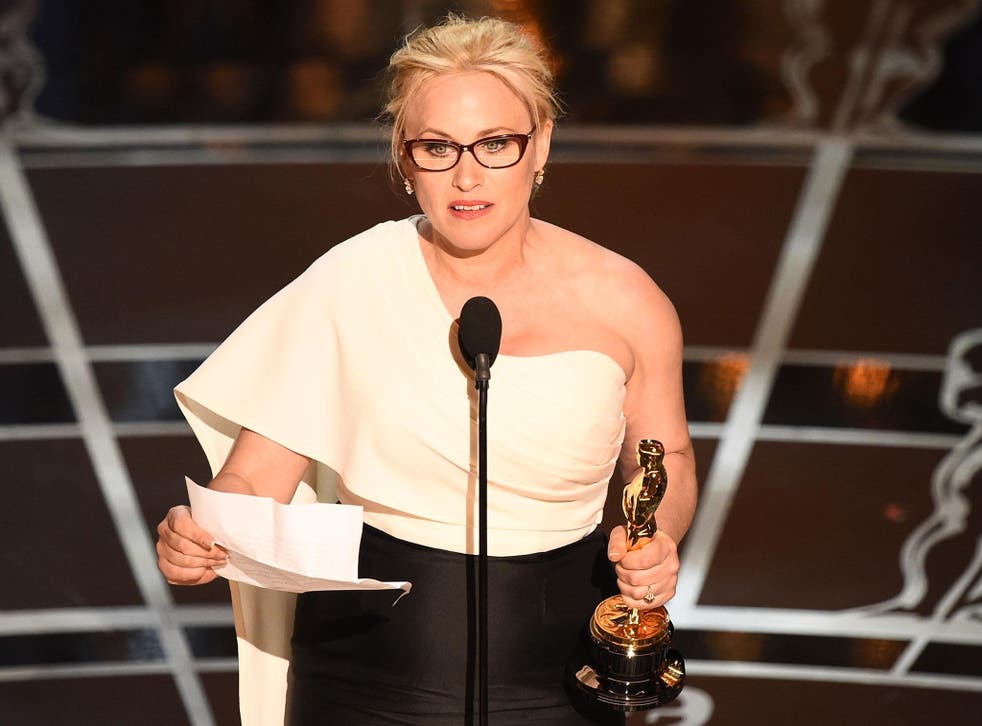 Not everyone was moved by Patricia Arquette's Oscars acceptance speech calling for equal pay for women across the US.
"It is our time to have wage equality once and for all and equal rights for women in the United States of America," she urged the Hollywood crowd.
Even some women, it seems, who probably aren't getting paid as much as their Fox and Friends male co-presenters for panning the plea in the first place.
"In 1963, Kennedy passed an equal pay law. It's still in effect. I didn't get the memo that I didn't have any rights."
Donald Trump, evidently, was not a fan of this year's event:
"It's time for all the women in America and all the men who love women and all the gay people and all the people of colour that we've fought for, to fight for us now," she said.
Many pointed out the irony of a wealthy white woman begging people who are often worse off in society to help her out.
Oscars 2015: Red carpet roundup

Show all 38
In the United States and the UK alike, white women are likely to earn more than most minority ethnic groups.
Prominent feminist activist Roxanne Gay was among those to articulate what she believed was controversial about Arquette's remarks.
She tweeted the following:
Register for free to continue reading
Registration is a free and easy way to support our truly independent journalism
By registering, you will also enjoy limited access to Premium articles, exclusive newsletters, commenting, and virtual events with our leading journalists
Already have an account? sign in
Register for free to continue reading
Registration is a free and easy way to support our truly independent journalism
By registering, you will also enjoy limited access to Premium articles, exclusive newsletters, commenting, and virtual events with our leading journalists
Already have an account? sign in
Join our new commenting forum
Join thought-provoking conversations, follow other Independent readers and see their replies