Stan Lee: Spider-Man creator says he can no longer read comics due to failing eyesight
Former president and chairman of Marvel says he still comes up with ideas but relies on an assistant to write down scripts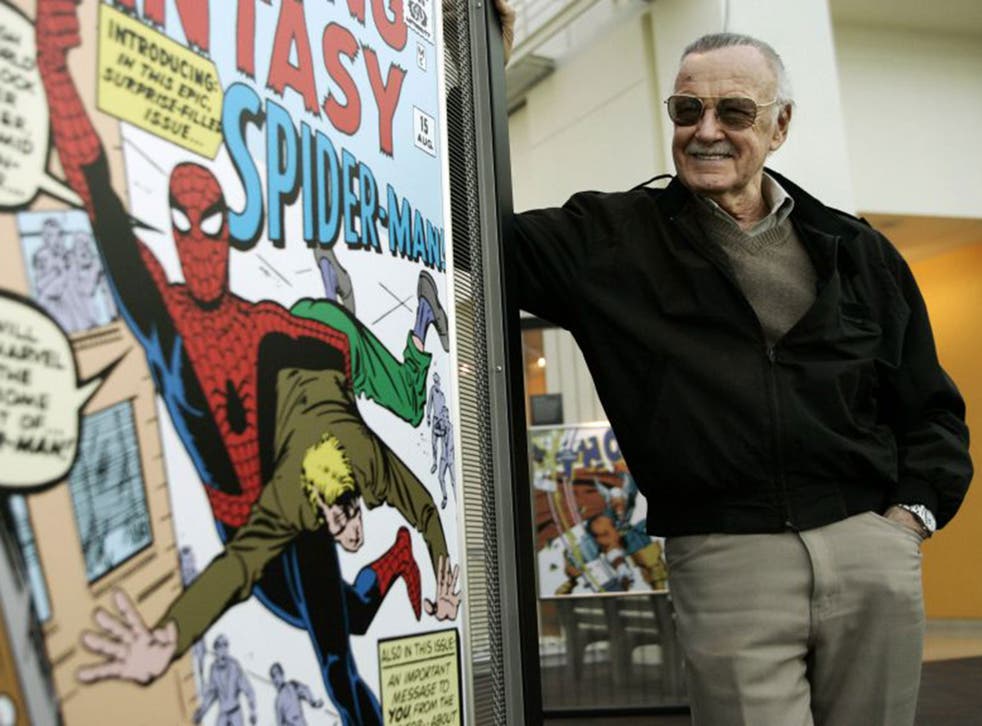 The creator of Spider-Man, Stan Lee, is a superhero to fans worldwide but he has revealed that his failing eyesight means he can no longer read the comics he created.
The former president and chairman of Marvel Comics, 93, said that he still comes up with story ideas but relies on an assistant to write down his scripts.
"My eyesight has gotten terrible and I can't read comic books anymore," he told the Radio Times. "I can't even read a script. I come up with ideas for stories and somebody writes an outline for me – but I can't read it. I have to hope it's good. If something is very important, they print it in very big type for me to read – but that's all I can do. I have the same trouble with hearing. It's awful to feel a thousand years old."
He described his loss of vision, which also means he cannot read newspapers or novels, as "my biggest miss in the world".
Lee has helped create scores of superheroes including the Fantastic Four, Iron Man and Thor. He denied comic books were harmful to young readers, saying violent content had been much reduced and that greater importance was now placed on the dialogue contained in the speech bubbles.
"When I first got into the business, my publisher would say to me, 'Stan, don't waste time worrying about characterisation and philosophy; just give me lots of action'," he said. "It's a whole different story today."
For more about sight and hearing loss, or to help someone affected by it, visit Sense.
Join our new commenting forum
Join thought-provoking conversations, follow other Independent readers and see their replies