Stephen Fry BAFTAs joke: Jenny Beavan 'absolutely not upset' over 'bag lady' gag
'Yes we are friends, and I am absolutely not upset'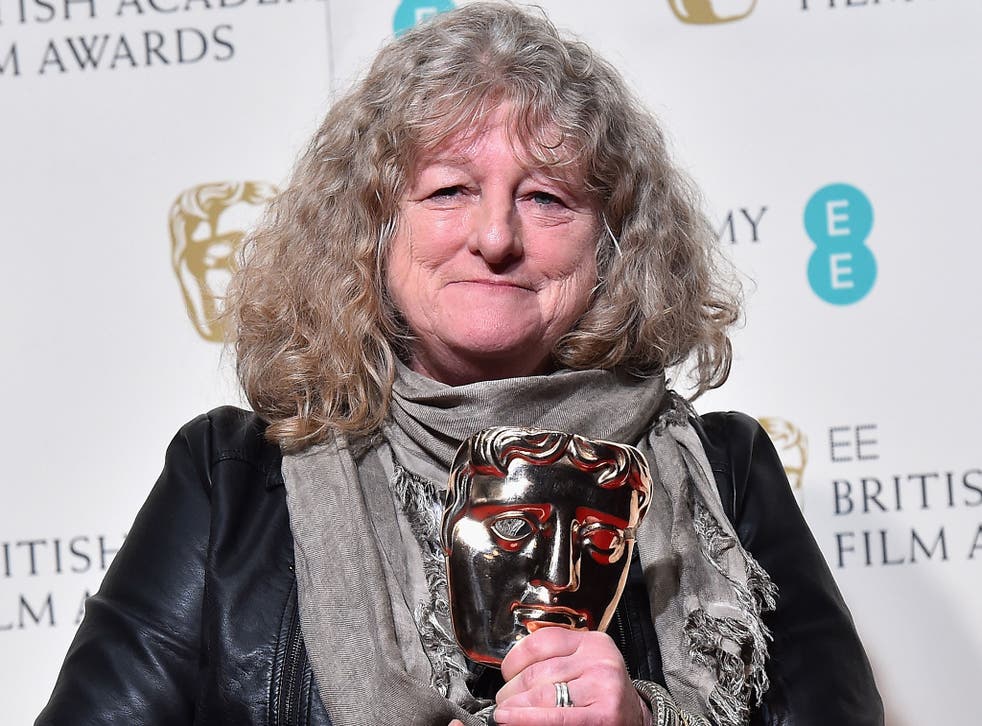 Jenny Beavan, the costume designed who Stephen Fry described as appearing at the Baftas "dressed as a bag lady" has said she is "absolutely not upset" by his joke.
The 58-year-old comedian was criticised on social media after presenting Ms Beavan with her award for Best Costume Design for her work on Mad Max at at BAFTAs.
"Only one of the great cinematic costume designers would come to an awards ceremony dressed as a bag lady," he quipped.
Stephen Fry calls award winner a 'bag lady'
Ms Beavan told The Telegraph: "Yes we are friends, and I am absolutely not upset, but I don't want to talk any further because if I talk about it it will just create more fuss."
Fry later denounced Twitter as "a stalking ground for the sanctimoniously self-righteous" after deactivating his account over the controversy surrounding his comments.
In a post on his website titled "Too many people have peed in the pool," he said he has not "slammed the door" or "stalked off in a huff throwing my toys out of the pram".
Baftas 2016 winners

Show all 17
He continued: "It's quite simple really: the room had started to smell. Really quite bad.
"Now the pool is stagnant. It is frothy with scum, clogged with weeds and littered with broken glass, sharp rocks and slimy rubbish. If you don't watch yourself, with every move you'll end up being gashed, broken, bruised or contused.
"To leave that metaphor, let us grieve at what Twitter has become. A stalking ground for the sanctimoniously self-righteous who love to second-guess, to leap to conclusions and be offended – worse, to be offended on behalf of others they do not even know. It's as nasty and unwholesome a characteristic as can be imagined. It doesn't matter whether they think they're defending women, men, transgender people, Muslims, humanists … the ghastliness is absolutely the same."
Join our new commenting forum
Join thought-provoking conversations, follow other Independent readers and see their replies