Stephen Fry brands Twitter the 'stalking ground for the sanctimoniously self-righteous' after deactivating account
Bafta host left Twitter after criticism over 'bag lady' joke 
Heather Saul
Monday 15 February 2016 18:53 Comments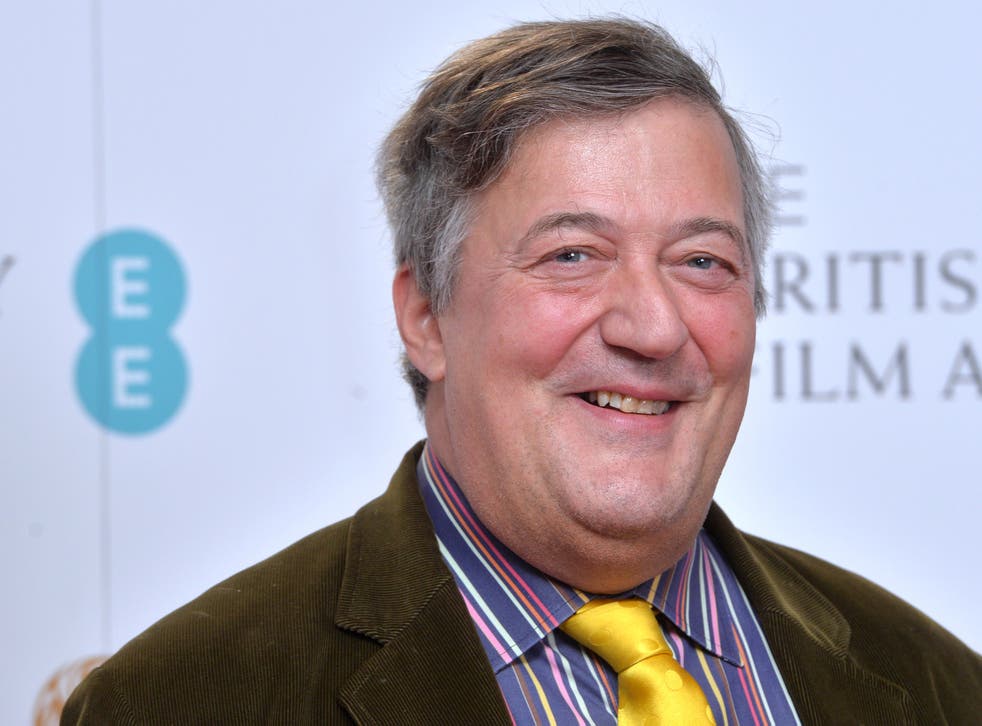 Stephen Fry has denounced Twitter for becoming "a stalking ground for the sanctimoniously self-righteous" after deactivating his account amid controversy over his Bafta joke.
The author and actor was criticised on social media for joking about his friend Jenny Beavan after presenting her award for Best Costume Design for her work on Mad Max.
"Only one of the great cinematic costume designers would come to an awards ceremony dressed as a bag lady," he said as she left the stage.
Fry defended his comments as a harmless joke, which he said Beavan had no issue with, before deactivating his account on Monday. Explaining his decision to leave the site in a post on his website, the 58-year-old said he has not "slammed the door" or "stalked off in a huff throwing my toys out of the pram".
People news in pictures

Show all 18
The author bemoaned what he said Twitter has become after "the fun in the early days", saying this fun is now over.
"It's quite simple really: the room had started to smell. Really quite bad.
"Now the pool is stagnant. It is frothy with scum, clogged with weeds and littered with broken glass, sharp rocks and slimy rubbish. If you don't watch yourself, with every move you'll end up being gashed, broken, bruised or contused.
"To leave that metaphor, let us grieve at what Twitter has become. A stalking ground for the sanctimoniously self-righteous who love to second-guess, to leap to conclusions and be offended – worse, to be offended on behalf of others they do not even know. It's as nasty and unwholesome a characteristic as can be imagined. It doesn't matter whether they think they're defending women, men, transgender people, Muslims, humanists … the ghastliness is absolutely the same."
Fry did not say whether his break from the social network was temporary or permanent.
Register for free to continue reading
Registration is a free and easy way to support our truly independent journalism
By registering, you will also enjoy limited access to Premium articles, exclusive newsletters, commenting, and virtual events with our leading journalists
Already have an account? sign in
Join our new commenting forum
Join thought-provoking conversations, follow other Independent readers and see their replies