Stephen Fry: I took cocaine in Buckingham Palace - but was too squeamish to try heroin or crystal meth
The actor, writer and broadcaster makes confession in his new autobiography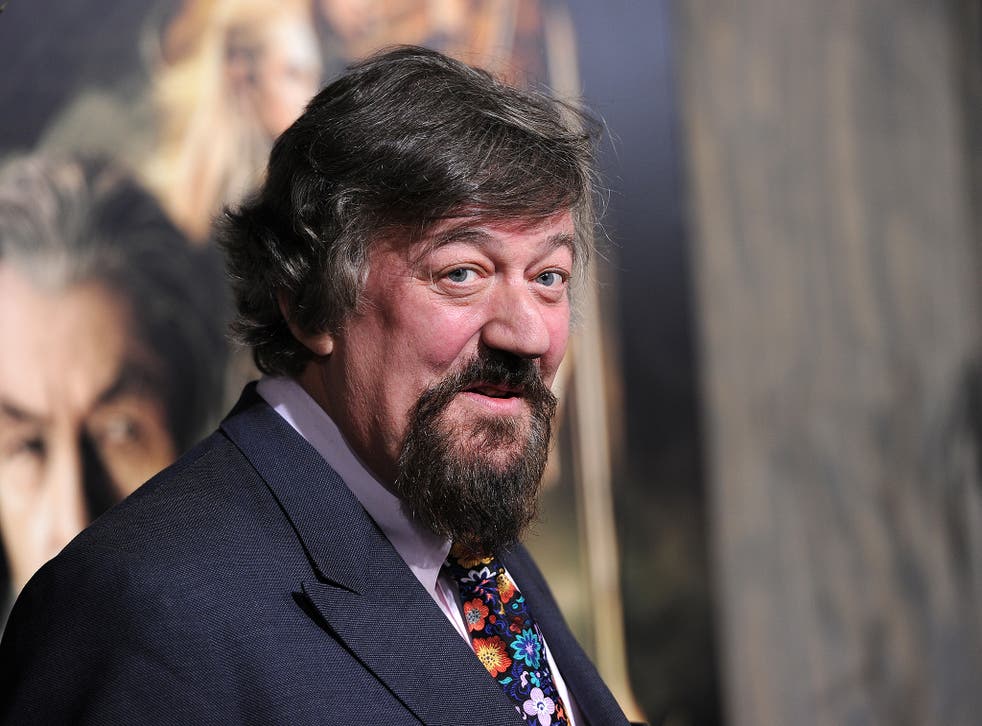 Stephen Fry claims he took cocaine during a visit to Buckingham Palace in his new autobiography, More Fool Me.
The actor, writer and broadcaster also admitting to using the class-A drug in the House of Lords, House of Commons, Windsor Castle, Clarence House, a string of top London clubs and hotels, BBC Television Centre, and the offices of The Daily Telegraph, The Times and Spectator.
According to the Daily Mail, Fry wrote in the book, which was published yesterday: "I take this opportunity to apologise unreservedly, to the owners, managers or representatives of the noble and ignoble premises and to the hundreds of private homes, offices, car dashboards, tables, mantelpieces and available polished surfaces that could so easily have been added to this list of shame.
"You may wish to have me struck off, banned, black-balled or in any other way punished for past crimes; surely now is the time to reach for the phone, the police or the club secretary."
He said he had spent "an enormous amount of time and money on cocaine" despite knowing "how stupid that is."
His drug habit had cost him "tens if not hundreds of thousands of pounds" and he had also spent "many hours, sniffing, snorting and tooting away time that could have been employed writing, performing, thinking, exercising, living."
The autobiography also revealed that he had been stopped by police while riding a motorbike while drunk when he also had some cocaine. He was bailed and tried to leave the drugs behind but a police officer ran after him and returned them in their unopened container.
Fry said he had not taken the drug because he has bipolar disorder.
"I didn't take coke because I was depressed or under pressure. I didn't take it because I was unhappy (at least I don't think so). I took it because I really, really liked it," he said.
However he added he was too "squeamish" to try drugs like heroin or crystal meth.
Join our new commenting forum
Join thought-provoking conversations, follow other Independent readers and see their replies