Stephen Fry interview where actor branded God 'evil' nominated for religious broadcasting award
Fry gave a vehement response to being asked what he would say to God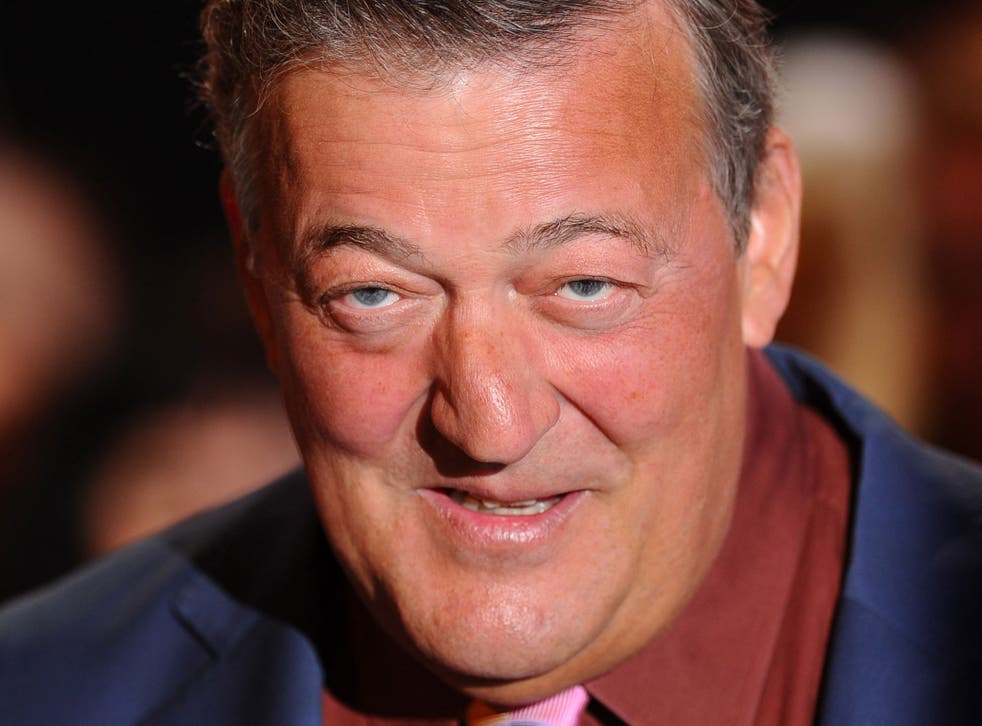 An interview during which Stephen Fry denounced God as "evil", "capricious", "mean-minded" and "utterly monstrous" has been shortlisted for an award for religious broadcasting.
The atheist actor and author was asked what he would say if, upon his death, he was confronted by God during an interview with Gay Byrne for RTÉ One's The Meaning of Life in February 2015.
Fry, who had recently married his partner Elliot Spencer, stunned Byrne by replying: "I'd say, bone cancer in children? What's that about? How dare you? How dare you create a world to which there is such misery that is not our fault. It's not right, it's utterly, utterly evil.
"Why should I respect a capricious, mean-minded, stupid God who creates a world that is so full of injustice and pain. That's what I would say."
Their exchange has been nominated for the Sandford St Martin Trust Awards Interview of the Year category alongside six others.
His comments were watched millions of times and Fry later clarified that his remarks were not directed at one particular religion, saying he was "astonished by the response". He told BBC Radio 4 at the time: "I'm most pleased I think that it's got people talking. I'd never wish to offend anybody who is individually devout or pious and goes about their religious ways."
People news in pictures

Show all 18
Fry, who has quit social media, has not yet responded to the nomination.
The Trust says the Awards are the most prestigious for radio, TV and online content that explore religious, spiritual or ethical themes. The 'Interview of the Year' category was launched this year to celebrate interviews that explore religion, spirituality or ethics from a personal perspective.
The winners will be announced during a ceremony at Lambeth Palace in London on 8 June.
Join our new commenting forum
Join thought-provoking conversations, follow other Independent readers and see their replies