Stephen Fry says the 'frothing' homophobia of Ugandan politician led him to try to kill himself
Fry said he attempted suicide after conducting a television interview with Uganda's minister for Ethics and Integrity
Ian Burrell
Media Editor
Tuesday 09 February 2016 01:07 GMT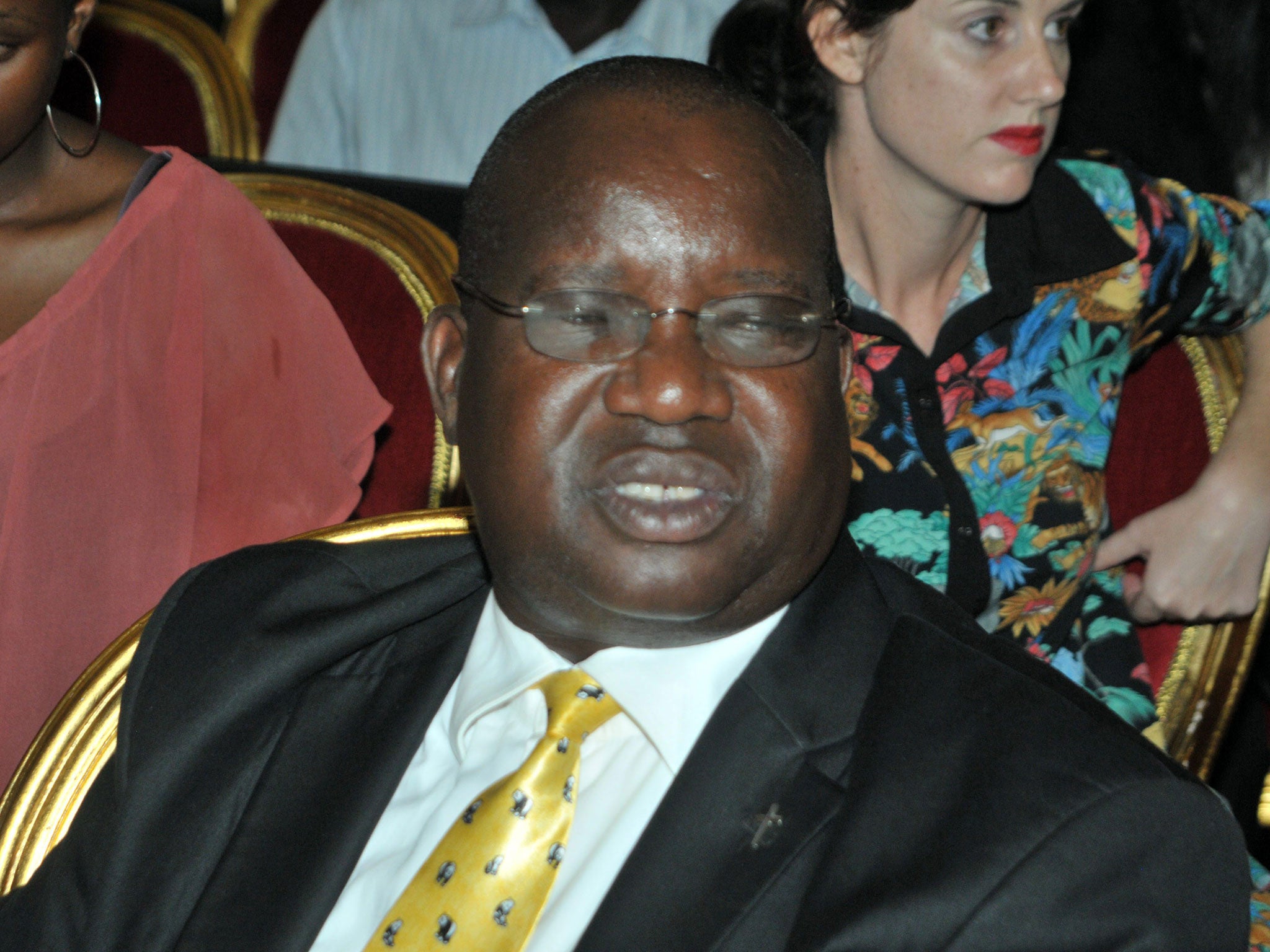 Stephen Fry has spoken of how the "foaming, frothing" homophobia of an African politician led him to try and kill himself in a fit of depression.
In a BBC1 programme to be shown on 15 February, Fry, who is bipolar, says he was prompted to attempt suicide after conducting a television interview with Uganda's minister for Ethics and Integrity, Simon Lokodo, in 2012. "[He] was a foaming, frothing homophobe of the worst kind [and] behind the bill in Uganda that was supposed to make homosexuality a capital offence, in other words a death sentence," says Fry, in The Not Do Secret Life of a Manic Depressive: 10 Years On.
The minister told Fry he would be arrested if he attempted to "promote" homosexuality in the East African country and the broadcaster, falling into depression, returned to his hotel where he had a bottle of vodka and some sedatives. "I paced around trying to analyse what it was that had disappeared from me. It seemed as though the whole essence of me had disappeared. Everything that was me was no longer there. Just some feeling came over me that this was the end," he says.
"I just carefully lined up I don't know how many of those damned pills and drank all the vodka that there was there with the pills. The next thing I remember was that I'm on the floor, [and] an embarrassed member of the hotel is looking down at the carpet in the doorway [saying] 'We've just got to get him to a hospital'."
When Fry returned to Britain, his psychiatrist, Dr William Shanahan, considered sectioning the broadcaster under the Mental Health Act and kept him under suicide watch in hospital for a day and a half. "I was worried enough about him to believe he might actually kill himself," the psychiatrist says.
The Not So Secret Life Of The Manic Depressive: 10 Years On is on BBC1, Monday 15 February, 9pm as part of the In the Mind season, exploring mental health issues