Stephen King denounces 'proudly closed minds' who are against gun control in the wake of Charleston shooting
The author said that 'innocent blood will continue to flow'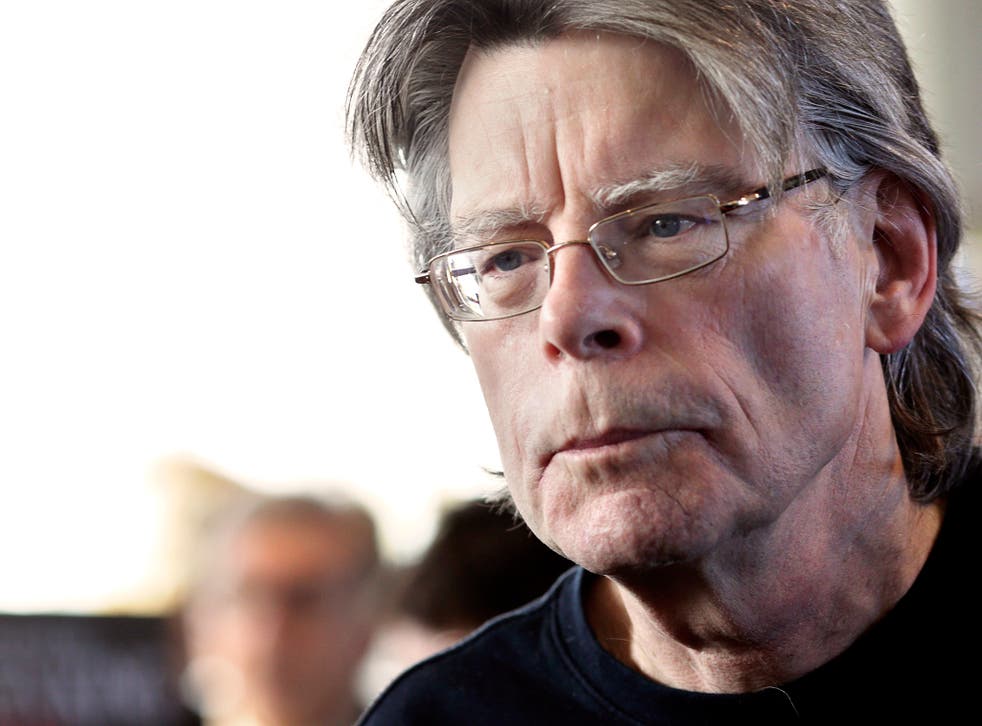 Stephen King has argued that people who oppose gun control laws have "closed minds".
The author of The Shining posted a series of tweets in the wake of the Charleston shooting. Dylann Roof is suspected to have killed nine people in an African-American church in South Carolina.
Friends of Roof, 21, said that he told them he wanted to "start a war" and the attack is believed to be racially motivated.
King is known for writing bestselling novels such as Carrie and Salem's Lot, but in 2013 he published an essay, Guns, which addressed the issue of gun control in the US.
In pictures: Charleston vigil

Show all 6
King - who is a gun owner himself - argued in Guns that he owned three weapons "with a clear conscience". He said at the time of publication: "I think the issue of an America awash in guns is one every citizen has to think about. If this helps provoke constructive debate, I've done my job."
He took to Twitter to argue that gun owners had an obligation to promote more stringent rules on firearm ownership.
Current US legislation on firearms states that anyone over the age of 18 is allowed to buy a rifle or shotgun from a licensed dealer. Citizens have to be 21 or over before they can buy a handgun.
Background checks are run on people looking to buy guns, and rules on who can have a firearm varies from state to state.
Register for free to continue reading
Registration is a free and easy way to support our truly independent journalism
By registering, you will also enjoy limited access to Premium articles, exclusive newsletters, commenting, and virtual events with our leading journalists
Already have an account? sign in
Register for free to continue reading
Registration is a free and easy way to support our truly independent journalism
By registering, you will also enjoy limited access to Premium articles, exclusive newsletters, commenting, and virtual events with our leading journalists
Already have an account? sign in
Join our new commenting forum
Join thought-provoking conversations, follow other Independent readers and see their replies