Stephen King's latest 'horror' story looks to Donald Trump for inspiration
His scariest yet? 
Heather Saul
Monday 24 October 2016 17:34 Comments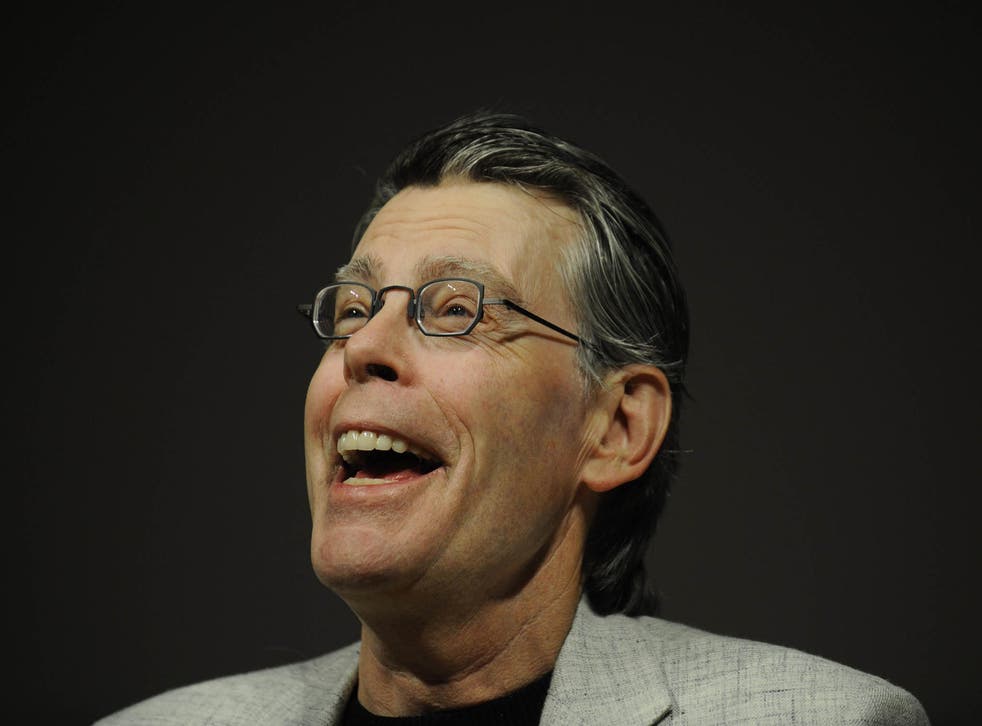 Writers often take inspiration from the situations unfolding and escalating around them, assuming narrative control when reality becomes stranger than fiction.
Stephen King is no exception after committing his latest literary effort to Twitter.
The celebrated contemporary horror novelist's contender for 'masterpiece' status is just 26 words long, considerably shorter than his longest novel to date, The Stand, which stands at a formidable 1,153 pages. But the sentiment behind this "horror story" is one expressed by many in an increasingly tumultuous US Presidential election.
The results of the election will be considered a horror story for some regardless of who wins; this contest has proved to be one of the most polarising in recent history.
King, a vocal opponent of Mr Trump, has made no secret of his dislike of the Republican nominee in imaginative digs shared with his millions of Twitter followers, once memorably warning that electing him to the White House would be like "fixing eczema with a blowtorch".
Who are famous people voting for in the US election?

Show all 15
The Shining author also used a description Mr Trump famously saved for his opponent Hillary Clinton which sparked so many Janet Jackson themed memes as a riposte, branding him a "nasty" man earlier in October.
His choice of platform for deriding the 70-year-old is ironic considering King complained of suffering writer's block after joining Twitter in 2013. "On Twitter at last," he wrote, "and can't think of a thing to say. Some writer I turned out to be".
What a difference a few years makes.
Register for free to continue reading
Registration is a free and easy way to support our truly independent journalism
By registering, you will also enjoy limited access to Premium articles, exclusive newsletters, commenting, and virtual events with our leading journalists
Already have an account? sign in
Join our new commenting forum
Join thought-provoking conversations, follow other Independent readers and see their replies