Steve Bannon: Lena Dunham shares Paul Ryan's number and asks people to call him over appointment of Breitbart chief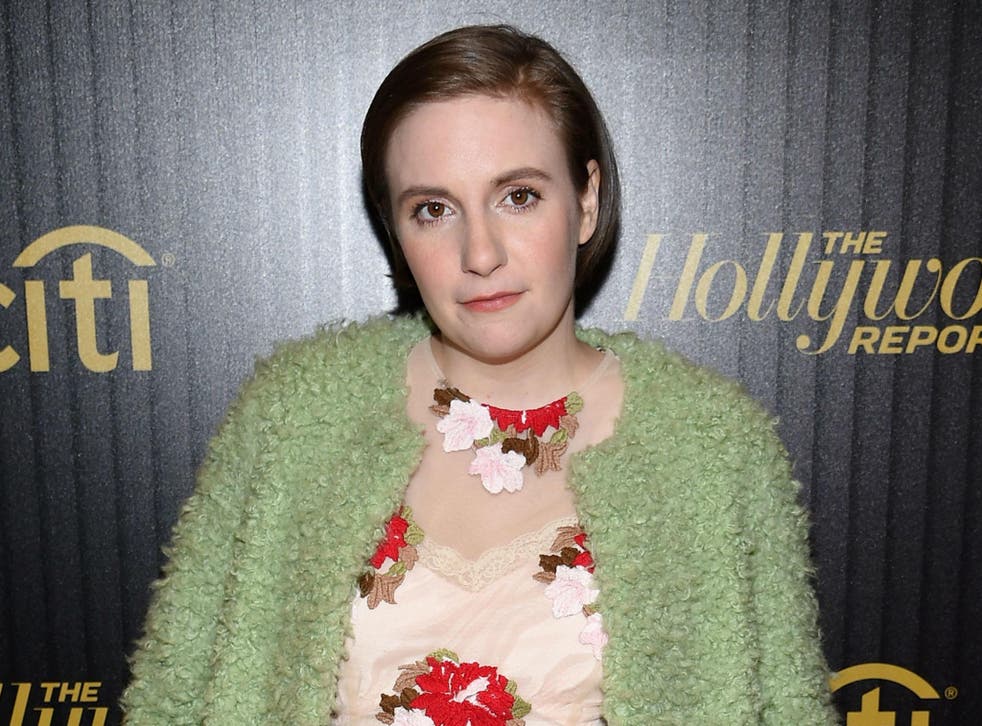 Do you feel unheard after the results of the US election? Lena Dunham does, so she decided to leave a voicemail with Paul Ryan, Speaker of the House, to run through her biggest concerns.
Donald Trump's election victory was a blow for many across America. The jarring nature of such an unprecedented result was compounded by the controversial appointment on Monday of Steve Bannon, the executive of the ultra-conservative news website Breitbart, as Mr Trump's chief strategist.
Bannon, 62, has been accused of "promoting popular white nationalist tropes" on Breitbart by The Southern Poverty Law Centre. The website has turned out increasingly controversial headlines under his leadership, many which have been accused of racism, sexism, being discriminatory or transphobic. A number have targeted Muslims, claiming Islam has a "rape" culture, liberal activists and feminists. In one, Breitbart called for Confederate Flags to be hung from "every tree, every rooftop, every picket fence, every telegraph pole in the South" as a symbol of a "glorious heritage".
In July, Bannon declared his site "the platform of the alt-right", an ultra-conservative group which rejects "establishment" conservatism, Democrats and has associations with white nationalism.
Bannon's selection has been condemned by activists who say his appointment elevates racist and xenophobic attitudes to the White House.
Dunham is among those perturbed by his new role, so she decided to give Mr Ryan a call. "Hi Speaker Ryan, this is Lena Dunham calling," she began.
"I wanted to leave a message to let you know how disappointed so many of us are in the appointment of Steve Bannon.
"I'm not sure you're really going to listen to this. But I hope you do, because I want to let you know that as a woman, as a Jew, as a person who cares about other human beings, people of colour [...]" before her call was cut off.
World reaction to President Trump: In pictures

Show all 29
She also shared Mr Ryan's number on Instagram and advised anyone else who feels equally unheard to give him a call. In fact, it's something his answerphone message encourages. "That's why it's important for me that your voice be heard," Mr Ryan says on his machine. "Please feel free to share with us your ideas and your concerns."
Mr Ryan was criticised by Breitbart throughout the election. But speaking on Sunday before Bannon's announcement, he was cordial about Mr Trump's newest member of staff. "I don't know Steve Bannon, so I have no concerns," he told CNN on Sunday. "I trust Donald's judgment."
Register for free to continue reading
Registration is a free and easy way to support our truly independent journalism
By registering, you will also enjoy limited access to Premium articles, exclusive newsletters, commenting, and virtual events with our leading journalists
Already have an account? sign in
Register for free to continue reading
Registration is a free and easy way to support our truly independent journalism
By registering, you will also enjoy limited access to Premium articles, exclusive newsletters, commenting, and virtual events with our leading journalists
Already have an account? sign in
Join our new commenting forum
Join thought-provoking conversations, follow other Independent readers and see their replies