Stina Sanders: Model who lost thousands of followers for sharing honest images – but carried on anyway
Sanders watched as 5,000 followers left her page after she shared candid pictures of herself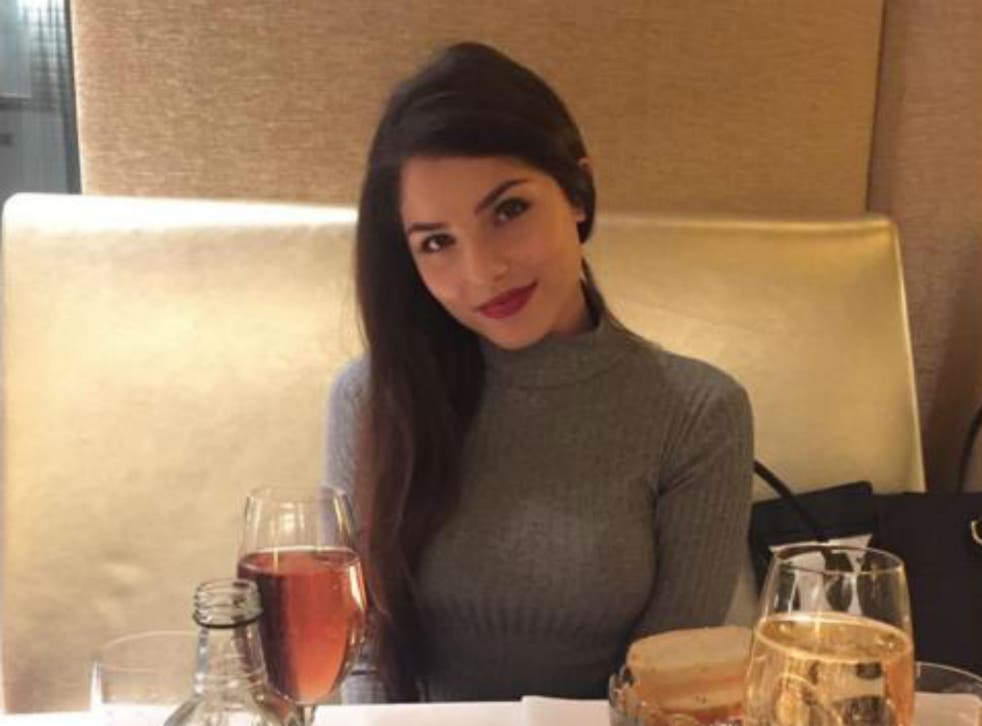 Stina Sanders inarguably took a huge risk in agreeing to post 'honest' pictures on her Instagram page.
The London-based model and blogger had appeared in campaigns for Nike, Loreal and a number of major brands when she agreed to share the images on her Instagram account for a social experiment.
Sanders began surprising her followers with pictures they were not expecting to see: of herself bleaching facial hair, while she awaited a colonic irrigation to treat her Irritable Bowel Syndrome, with chipped toenails and with unwashed hair.
A world away from her more glamorous shots, they presented a reality rarely seen on social media amid the unattainable standards of perfection constantly perpetuated by edited photos.
And almost immediately after launching the experiment, her followers began to drop away. Sanders lost a total of 5,000 by the official close.
Meet the stars of Instagram

Show all 10
Sander's story instantly went viral. Four months on, she has a burgeoning modelling portfolio and continues to blog and post on social media. She also continues to occasionally share 'honest' images, whether it be photos of herself hung-over and make-up free or photos showing the parts of her body still affected by acne. But this time, her followers are unfazed and she now has over 112,000 fans on Instagram. The Independent spoke with Sanders about what happened after her story went viral and to find out why she decided to continue the experiment.
What are you up to now?
I'm currently writing a book, which has been a dream of mine since I started blogging. Although I would highly recommend that people don't write a book. It's a strenuous task!
How did the attention garnered by this story going viral affect your career – did you get more or less work because of it?
The experiment has given me a lot of opportunities but the only thing it's really changed is the perception that people had of me before. The stigma of being a model makes a lot of people stand on their back foot with you. I like to think I've challenged that stigma and shown that no-one, including models, is perfect, nor do models think that they are.
Did you have any regrets about the experiment?
I have absolutely none. I found the whole thing liberating and I feel I've highlighted that anyone can suffer from a mental illness - as well as the fakeness and ridiculousness of social media.
After putting those real pictures up, how do you feel about yourself now? Did it improve your confidence?
Putting real photos online was daunting at first but then I had a quiet word with myself and asked myself, 'who doesn't suffer with anxiety, gross feet or look a little bit rough sometimes?' I feel a lot more confident now because I'm not trying to pretend to be something that I'm not.
You still occasionally post these kinds of pictures; ones of you in bed with a hangover; of yourself without make-up. Why did you decide to continue posting these pictures after the experiment finished?
I enjoy posting real images as well as make-up photos, I think the balance is important. Poking fun of yourself and showing off your glad rags is (in my eyes) how social media should be.
How do you feel about social media now?
I'm so glad I did it because the experiment has not only raised important issues like mental health, it's also shown everyone that things aren't quite what they seem.
Does social media promote body positivity, or can it be harmful to self-esteem and confidence?
It depends on how it's used. I think a lot of accounts can be negative - it's not realistic to have a 22-inch waist for the average person. People should accept their body for how it is. I'm an athletic build - I'll never be six ft tall with big boobs. It's important to understand that we're all different and we're all beautiful in our own way, inside and out. Someone will always want something that you have, whether that's external or internal.
Do many accounts reflect reality?
I think celebrities like Lena Dunham and Chrissy Teigen are brilliant in how they portray themselves online. They show a balance in their fun/real side to their lives. Personally, I think that's how everyone should be online.
Register for free to continue reading
Registration is a free and easy way to support our truly independent journalism
By registering, you will also enjoy limited access to Premium articles, exclusive newsletters, commenting, and virtual events with our leading journalists
Already have an account? sign in
Register for free to continue reading
Registration is a free and easy way to support our truly independent journalism
By registering, you will also enjoy limited access to Premium articles, exclusive newsletters, commenting, and virtual events with our leading journalists
Already have an account? sign in
Join our new commenting forum
Join thought-provoking conversations, follow other Independent readers and see their replies