Sting responds after it emerges illegal migrants were 'made to work on land owned by his company for four euros an hour'
The Police frontman says he is 'saddened and distressed' to learn the findings of an investigation by Italian police
Katie Forster
Saturday 15 October 2016 12:27 Comments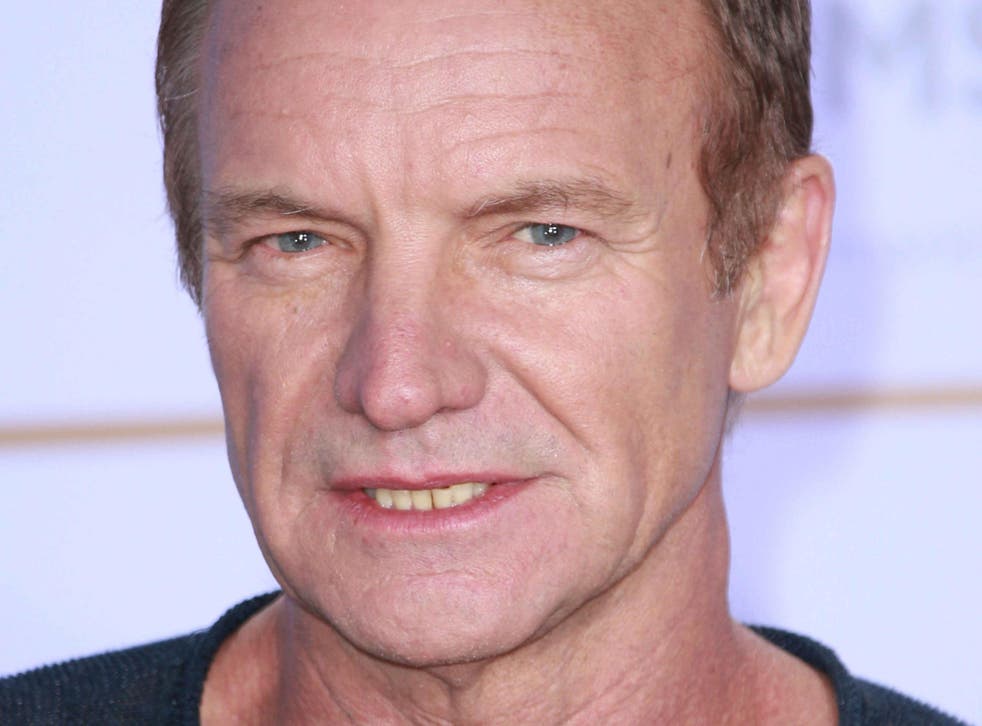 Illegal migrants were employed by gangs to work on land in Tuscany leased from a company owned by Sting, according to an Italian police investigation.
Prosecutors said they believe the pop star was unaware that around 30 to 40 people whose asylum applications had not been processed worked on his land, reportedly for as little as four euros (£3.60) an hour.
The Police star bought an 865-acre estate called Il Palagio near Florence, used to grow olive trees, grapes and other fruit, 16 years ago. His company, Palagio SRL, also owns other farmland, including the area under investigation, which had been leased to another firm and which is geographically separated from Sting's Il Palagio estate.
Labourers from Pakistan and African countries who had not yet been granted the right to settle in Italy were contracted to work there last year by a company associated with gangs, the prosecutor leading the investigation told The Telegraph.
The newspaper said 11 people are being investigated over a number of charges, including commercial fraud, profiting from illegal labour and issuing false financial records.
Sting said he was "saddened and distressed to learn that an independent company leasing some of our fields may have been involved in questionable labour practices".
"I fully expect that Italian law will take its course and bring the matter to court," said the musician, whose twelfth solo album, released next month, includes songs about the refugee crisis.
The wide-ranging police investigation into labour practises in the region found hundreds of migrants had been illegally recruited between 2011 and 2016 by a group of Pakistanis led by Tariq Sikander, according to Italian news agency Ansa.
Antonio Sangermano, at the head of the wide-ranging investigation into labour practises in the region, told The Telegraph Sting "had no knowledge of this and we believe he was not even in Italy at the time."
"He is not part of our inquiry. But we are looking into exactly who employed these workers on the estate," he said.
Refugees welcome here: Protesters demand UK resettle more migrants in response to refugee crisis

Show all 7
The investigation started last May after two refugees reported the operation, according to Corriere della Sera.
They said a vehicle carried the migrants staying in the town of Prato straight to vineyards before dawn each day.
The newspaper reported that three directors of the company Coli Spa, believed to be at the centre of the operation, have been arrested.
* This article has been amended to make clearer that the investigation relates to activity carried out on land leased from Sting's company Palagio SRL by a third-party firm. That land is not part of Sting's Il Palagio estate and is separated from it geograpically. 21/10/16
Register for free to continue reading
Registration is a free and easy way to support our truly independent journalism
By registering, you will also enjoy limited access to Premium articles, exclusive newsletters, commenting, and virtual events with our leading journalists
Already have an account? sign in
Join our new commenting forum
Join thought-provoking conversations, follow other Independent readers and see their replies