Sun columnist Kelvin MacKenzie says white people shouldn't be searched at airports because terrorists will be 'Muslims from Middle East or Africa'
'Stopping law-abiding, non-violent white people at airports is a waste of time and an insult to everybody's intelligence'
Olivia Blair
Monday 04 January 2016 16:55 Comments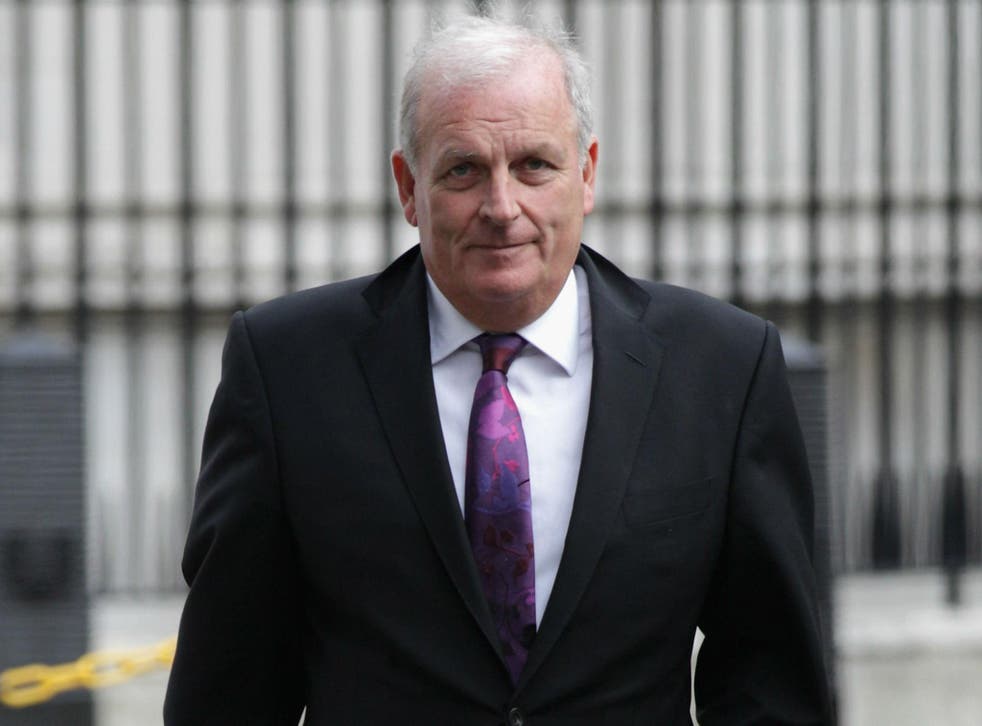 The former editor of The Sun and columnist Kelvin MacKenzie has said searching white people at airports is a waste of time as "everybody knows… that if a bomb is to be smuggled on to a plane it will be carried on by a Muslim from the Middle East or Africa".
In today's paper, MacKenzie recalls his recent trip back from his holiday in Mauritius, which included a stop-over in Dubai.
Seemingly irritated by the routine security screening millions of people face, regardless of age, race or gender when they travel, MacKenzie suggests security personnel shouldn't search people who look like him as they're "wasting their time".
"If security were really interested in stopping an outrage why would they waste their time on me?" he wrote, "A quick glance at any picture of me would reveal two things that would tell the Dubai authorities that I was not going to be a terrorist."
MacKenzie, who edited the British tabloid from 1981 to 1994, attributes that the two things making him identifiable as definitely not being a terrorist as his age and "my colour".
"Racial profiling is an uncomfortable subject but everybody know – especially the nervous employees at Dubai airport – that if a bomb is to be smuggled on to a plane it will be carried on by a Muslim from the Middle East or Africa.
"… Stopping law-abiding, non-violent white people at airports is a waste of time and an insult to everybody's intelligence."
The 69-year-old then suggests that the security officer at the airport should actually be searched instead of him, presumably because of his race or religion, "if passengers really wanted to be safe".
Mackenzie ends his column: "The Dubai authorities should stop this nonsense now. They know who they are looking for. I am not one of them. And neither are you."
The column in Britain's most widely read newspaper has since been criticised by the organisation Tell MAMA who counter anti-Muslim "hate and Islamophobia, Bigotry and Prejudice".
The director Fiyaz Mughal told the Huffington Post: "To suggest racial profiling should take place and that Mr MacKenzie should not be checked thoroughly shows an arrogance that is breath-taking. Factually he is wrong and his rhetoric actually does not resonate with the wider public."
People news in pictures

Show all 18
Mr Mughal also referred to the case of Timothy McVeigh, a white man who detonated a truck bomb in Oklahoma City in 1995 killing 168 people.
There have, of course, been many other instances of terrorism involving white people and currently there is much debate about "white terrorism".
For example, the takeover of a government building in Oregon on Sunday by an armed militia prompted a huge reaction on social media with the hashtag #OregonUnderAttack but went largely unreported in the mainsteam media.
In June 2015, a study revealed white people to be a bigger threat to the US than Muslims or any other ethnic group. The study found that of 26 attacks on US soil, 19 were committed by non-Muslims.
A spokesperson for The Sun has been contacted for comment.
Register for free to continue reading
Registration is a free and easy way to support our truly independent journalism
By registering, you will also enjoy limited access to Premium articles, exclusive newsletters, commenting, and virtual events with our leading journalists
Already have an account? sign in
Join our new commenting forum
Join thought-provoking conversations, follow other Independent readers and see their replies