Susan Sarandon bites back at Piers Morgan's 'tacky' cleavage remark
The 69-year-old actress posted a photo of herself in her underwear and dedicated it to the outspoken talk show host
Rachael Revesz
New York
Thursday 04 February 2016 19:01 Comments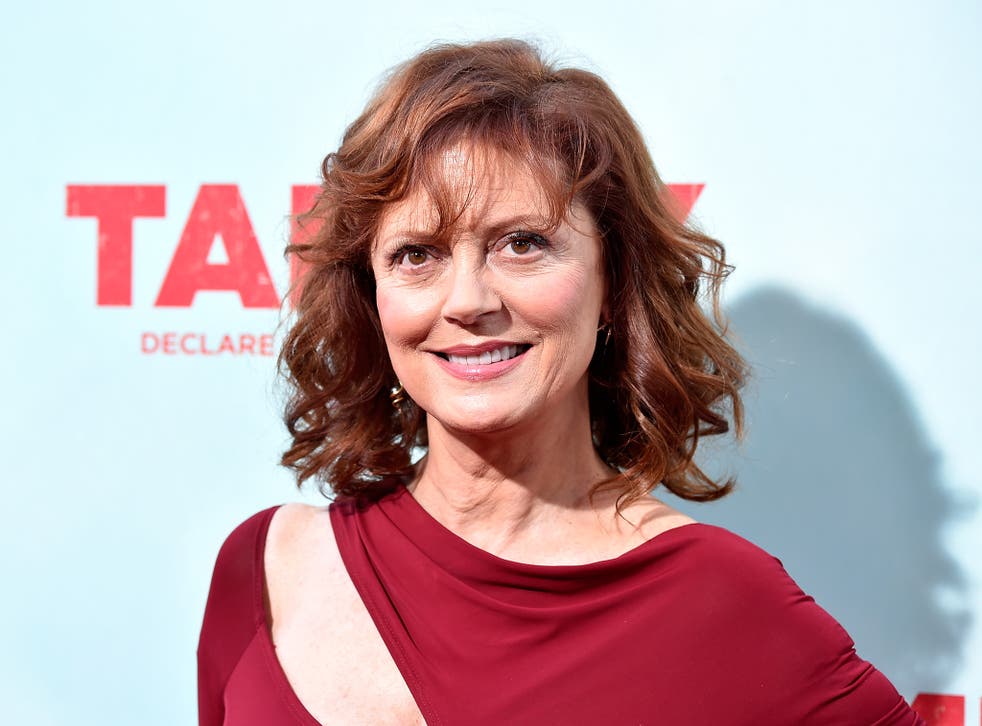 Piers Morgan may like to have the last word, but he has found his match.
Susan Sarandon appeared determined to transform his barrage of insulting comments about her clothes and appearance on Twitter into an opportunity to use humour.
The 69-year-old actress posted a picture of herself in a bra and dedicated the tweet to the UK talk show host and Daily Mail columnist. She used the hashtag #TBT, or Throwback Thursday, which is popular on social media for users to post younger-looking pictures of themselves.
Mr Morgan had come under attack from both men and women for consistently criticizing Ms Sarandon for wearing a low-cut white blazer and black bra at the Screen Actors Guild Awards on Saturday evening. He declared the outfit was "tacky" and "inappropriate" for an in memoriam event and she was "disrespecting the dead".
Social media users responded that Ms Sarandon had the free choice to wear what she wanted, and no blame was focused on other stars attending the same event who wore revealing clothes. One male Twitter user also said Mr Morgan was "slut shaming" and "adopting an old-fashioned viewpoint". Mr Morgan said his only complaint was the fact that Ms Sarandon's clothes were inappropriate to wear to an event that honours deceased actors.
Mr Morgan responded to Ms Sarandon's tweet by posting a digitally manipulated image of himself, lying semi-clothed in front of a blazing fire and wearing gold jewelry.
Mr Morgan also defended his comments on social media, telling "furious feminists" to "pipe down".
Register for free to continue reading
Registration is a free and easy way to support our truly independent journalism
By registering, you will also enjoy limited access to Premium articles, exclusive newsletters, commenting, and virtual events with our leading journalists
Already have an account? sign in
Join our new commenting forum
Join thought-provoking conversations, follow other Independent readers and see their replies