Susan Sarandon's son Miles talks about his sexuality and why men should be comfortable wearing dresses
"I wish that gender didn't have to be assigned on public documents like driver's licenses, passports and such," the 23-year-old said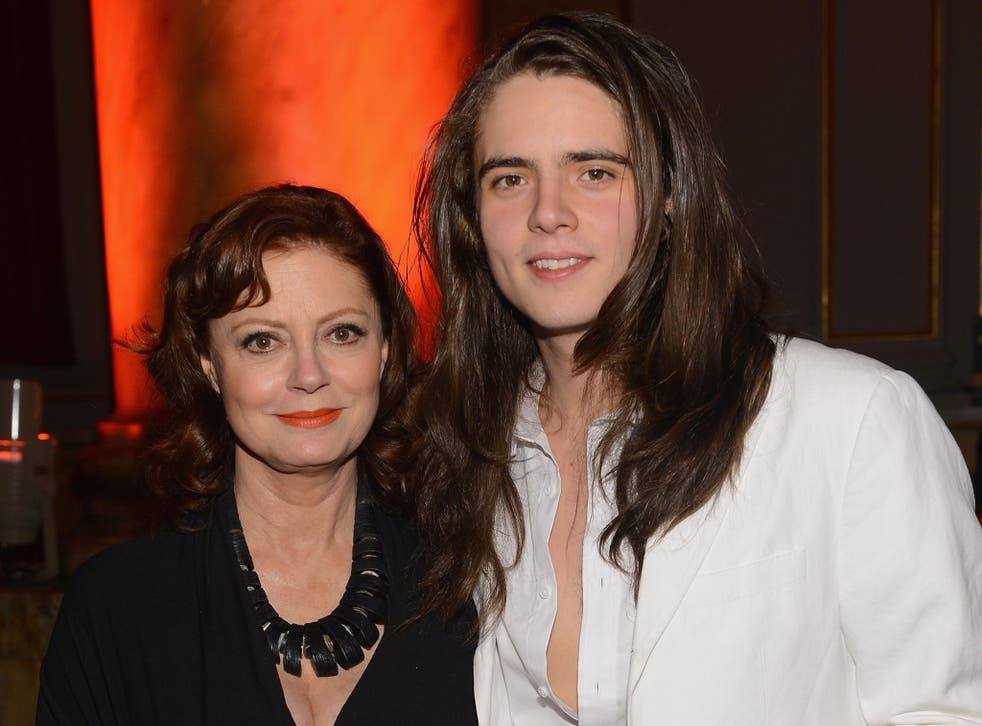 Susan Sarandon's son, Miles Robbins, has spoken out after his mother praised him for wearing dresses and choosing to identity outside typical gender norms.
The 23-year-old wrote a column for The Huffington Post titled 'Is It Really That Strange For a Guy to Wear a Dress?', addressing the conversation surrounding him after his mother's interview.
In it, he bemoans the notion of identifying as inherently male or female, and questions why society wants to put people in boxes and organise them based on gender when so many people operate outside those boundaries.
"So, so, so many people, especially musicians, have done this before me," he said. "I wear dresses on stage and to occasional fancy dress events because I do not enjoy neckties. I wear dresses to embrace femininity (adjective) but not to re-assign my gender to female (noun)."
He goes on to discuss gender dysphoria – the condition of feeling one's emotional or psychological identity are not the same as one's biological sex.
"I cannot imagine how difficult it is to be born in the wrong body — especially in the brutal and unforgiving age of Internet bullying. I wish that gender didn't have to be assigned on public documents like driver's licenses, passports and such... that is the pressure that society puts on trans people."
His column comes after Sarandon discussed him at an event in support of anti-bullying charity the Trevor Project.
"There are so many kids these days who are questioning, gay or transgender, who have a very tough time," she told People. "My son Miles is a musician and a DJ and sometimes when his band performs they all wear dresses, and he has long hair.
"I think the more crayons you have in your box to colour outside the lines, the more exciting it is."
Sarandon is an important ally to the LGBT community, having rallied hard for gay marriage despite not being interested in marriage herself.
"While marriage might not be my thing, if it's your thing you damned well ought to be able to have it," she said last year.
Register for free to continue reading
Registration is a free and easy way to support our truly independent journalism
By registering, you will also enjoy limited access to Premium articles, exclusive newsletters, commenting, and virtual events with our leading journalists
Already have an account? sign in
Register for free to continue reading
Registration is a free and easy way to support our truly independent journalism
By registering, you will also enjoy limited access to Premium articles, exclusive newsletters, commenting, and virtual events with our leading journalists
Already have an account? sign in
Join our new commenting forum
Join thought-provoking conversations, follow other Independent readers and see their replies