Susan Sheridan: Voice actor behind a host of children's TV favourites who also originated Trillian in The Hitchhiker's Guide to the Galaxy
Sheridan, who died of breast cancer, also voiced video games, read audio books and ran a voice-coaching business, Professional Voice
Friday 14 August 2015 01:45 Comments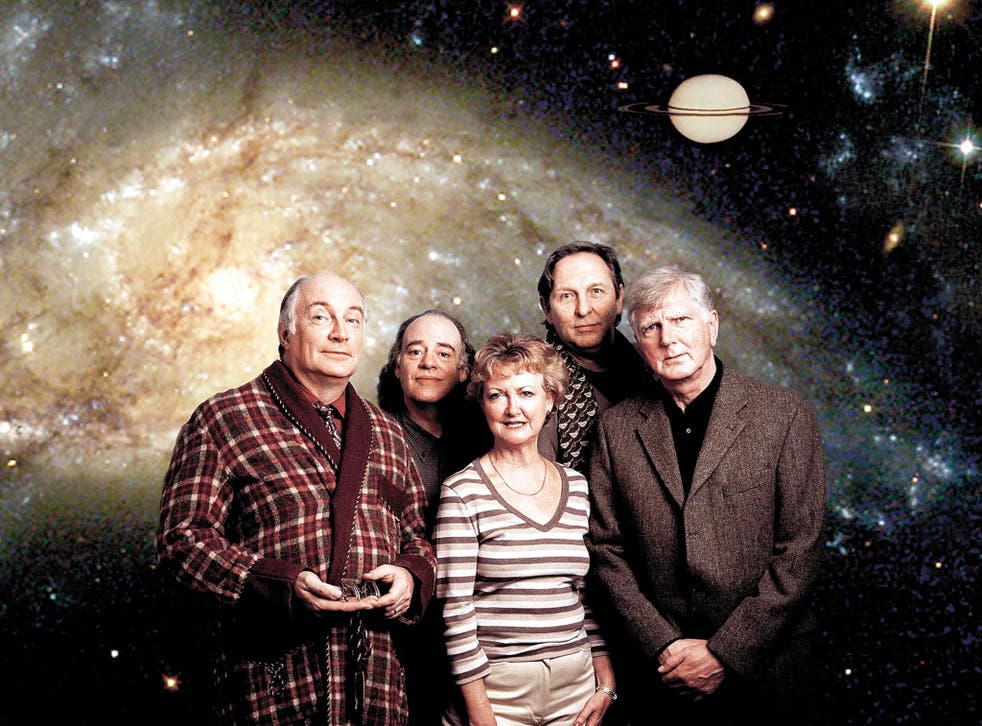 Susan Sheridan was an actress who carved out a successful career as a voice artist. She was best known as Noddy on television, in a stop-motion animation series that brought "the little man with the red and yellow car" to a new generation of young viewers in the 1990s. Enid Blyton's character was seen offering taxi rides to other toys for sixpence and alerting them to his presence with the "parp, parp" of his horn and the jingling bell on his blue hat.
Sheridan and Jimmy Hibbert voiced all of the 32 characters over 53 episodes of Noddy's Toyland Adventures (1992-94, 1999-2001), produced for the BBC by the celebrated animation studio Cosgrove Hall.
Explaining how she came up with the modulations in the voice of Noddy, Sheridan said she was influenced by his plaintive face and noted: "In the drawings, he's got eyebrows that look surprised or cross, so that's how I found the voice. He talks up and down like that most of the time."
Among others she brought to life in the programme were Clockwork Mouse, Dinah Doll, Martha Monkey, Sly the Goblin, Mrs Tubby Bear and Tessie Bear.
Sheridan also played astrophysicist Trillian, object of hapless Arthur Dent's affections in the original production, on BBC radio (1978-80), of Douglas Adams's sci-fi comedy The Hitchhiker's Guide to the Galaxy. Trillian and Arthur (played by Simon Jones) are the only two survivors when the Earth is destroyed to make way for a hyperspace bypass.
The programme won a cult audience and was followed by novels and a 1981 television series, with Sandra Dickinson playing Trillian. However, Sheridan was reunited with the radio cast for three further series (2003-2005) based on Adams's novels, and broadcast after the writer's death. She also toured Britain in The Hitchhiker's Guide to the Galaxy Radio Show (2012-13).
The actress was born Susan Thomas in Surbiton, Surrey, daughter of Donald, a Bank of England official, and his wife, Margaret (née Spence), a ceramic artist. Her mother, known as Peta, came from Newcastle – and Sheridan soon displayed a talent for mimicry and developing different voices and accents.
After attending Brigidine Convent School, Windsor, and Ashford Grammar School, Middlesex, she trained at the Guildhall School of Music and Drama, where she won the Malvern Prize for comedy.
Repertory theatre experience followed in Westcliff-on-Sea, Ayr and Worthing, before recognition of the actress's voice skills came when she played Christopher Robin in a West End production of the musical Winnie the Pooh (Phoenix Theatre, 1975), starring Christopher Biggins as Pooh. Miriam Margolyes recommended Thomas to her voice agent and auditions followed with BBC radio, whose producers were impressed with her ability to do children's voices.
After marrying the actor Michael Sheridan in 1976 (they were divorced several years later), Thomas acted as Susan Sheridan and gained a name for her versatility as a voice performer. As a result, few of her screen performances were in front of the camera. Instead, she did mostly voice work for animated programmes.
Her characters included Angus and Elspeth in The Family-Ness (1984), Jimbo in Jimbo and the Jet-Set (1986), and Princess Sylvia in Muzzy in Gondoland (1987) and Muzzy Comes Back (1989). Sheridan was also the gentle-natured boy of the title in the English version of Moomin (1990-91), a Japanese-Dutch cartoon series based on the Swedish writer and illustrator Tove Jansson's books, Lars in The Little Polar Bear (1994), Timothy, Getup the Giraffe and Little Mutt in The Animal Shelf (1997-2000), which she also narrated, and Pumpkin in Preston Pig (2000).
Hollywood beckoned when Sheridan was chosen to voice Princess Eilonwy, an enchantress with special powers, in the Disney cartoon film The Black Cauldron (1985). Believing she really was a juvenile actress, the studio sent a chaperone to meet her at Los Angeles Airport. Sheridan also dubbed many voices in films, including the young Puyi in The Last Emperor (1987), directed by Bernardo Bertolucci.
One of her rare roles in front of the camera was as a nun killed by a chicken in a 2011 episode of Midsomer Murders, which provided some irony in the fact that she had previously voiced the first chicken to die in the film Chicken Run (2000).
Sheridan performed with BBC radio's drama company between 1980 and 1992, and occasionally returned to the stage. In 2007, she toured her one-woman show, The Merry Wife of Wilton.
She also voiced video games, read audio books and ran a voice-coaching business, Professional Voice. After completing an MA on Shakespeare authorship studies in 2009, she gave talks and presentations on the subject at venues such as the Globe Theatre.
Sheridan, who died of breast cancer, married the musician Max Brittain in 1981. Their daughters are the actresses Emily Stride and Alice Brittain, and the film and television casting assistant Olivia Brittain.
ANTHONY HAYWARD
Susan Haydn Thomas (Susan Sheridan), actress and voice artist: born Surbiton, Surrey 18 March 1947; married first 1976 Michael Sheridan (divorced), second 1981 Max Brittain (three daughters); died Windsor 8 August 2015.
Register for free to continue reading
Registration is a free and easy way to support our truly independent journalism
By registering, you will also enjoy limited access to Premium articles, exclusive newsletters, commenting, and virtual events with our leading journalists
Already have an account? sign in
Join our new commenting forum
Join thought-provoking conversations, follow other Independent readers and see their replies