Taylor Swift attempts to trademark 'Swiftmas', '1989', 'and I'll write your name' and title of unpublished book
Applications lodged with the US Patent and Trademark Office include A Girl Named Girl, the name of her unpublished novel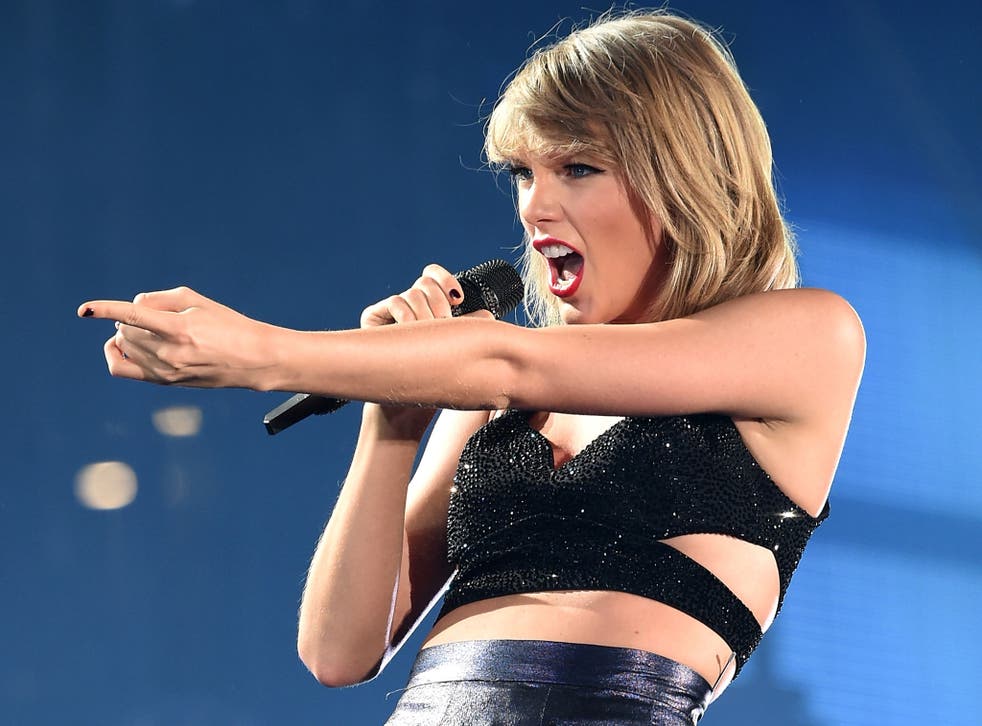 Taylor Swift is attempting to trademark the word describing her random acts of kindness for fans – "Swiftmas", as well as the date "1989".
It adds to a raft of applications submitted by the singer's management earlier this year for lyrics including "this sick beat" and "Nice to meet you, where you been?".
The latest documents were filed to the US Patent and Trademark Office on 3 December.
Four trademark applications have been launched each for "Swiftmas", single title "Blank Space", song lyric "and I'll write your name", and "A Girl Named Girl".
The latter is the title of a novel Swift wrote when she was 14, which is reportedly in her parents' care but has so far remained unpublished.
If granted, the trademarks will prevent rivals using the phrases in performances, on clothing, merchandise, consumer goods, stationery, and in books and publications.
While three of the applications seek to forbid the words presented in any "standard characters", the file for 1989 stipulates the trademark applies only to the date presented in "stylised form" – presumably imitating Swift's album of the same name.
Taylor Swift career in pictures

Show all 44
The filings by her intellectual property company, TAS (Taylor Alison Swift) Rights Management, were originally reported by the Tantalising Trademarks website.
Coming weeks before Christmas, there is speculation the singer is seeking to stop other companies profiting from knock-off clothing and merchandise.
The previous wave of filings came shortly before the start of her 1989 World Tour, which launched in May, and previous attempts date back to October last year.
Her acts of generosity, known to fans as 'Swiftmas' , have included paying off a fan's student loan, making playlists, recording videos and sending personalised gifts.
Register for free to continue reading
Registration is a free and easy way to support our truly independent journalism
By registering, you will also enjoy limited access to Premium articles, exclusive newsletters, commenting, and virtual events with our leading journalists
Already have an account? sign in
Register for free to continue reading
Registration is a free and easy way to support our truly independent journalism
By registering, you will also enjoy limited access to Premium articles, exclusive newsletters, commenting, and virtual events with our leading journalists
Already have an account? sign in
Join our new commenting forum
Join thought-provoking conversations, follow other Independent readers and see their replies