Taylor Swift explains how Jay Z was partly responsible for her and Kanye West's decision to bury hatchet
The rapper's infamous stage invasion in 2009 made things tense between the pair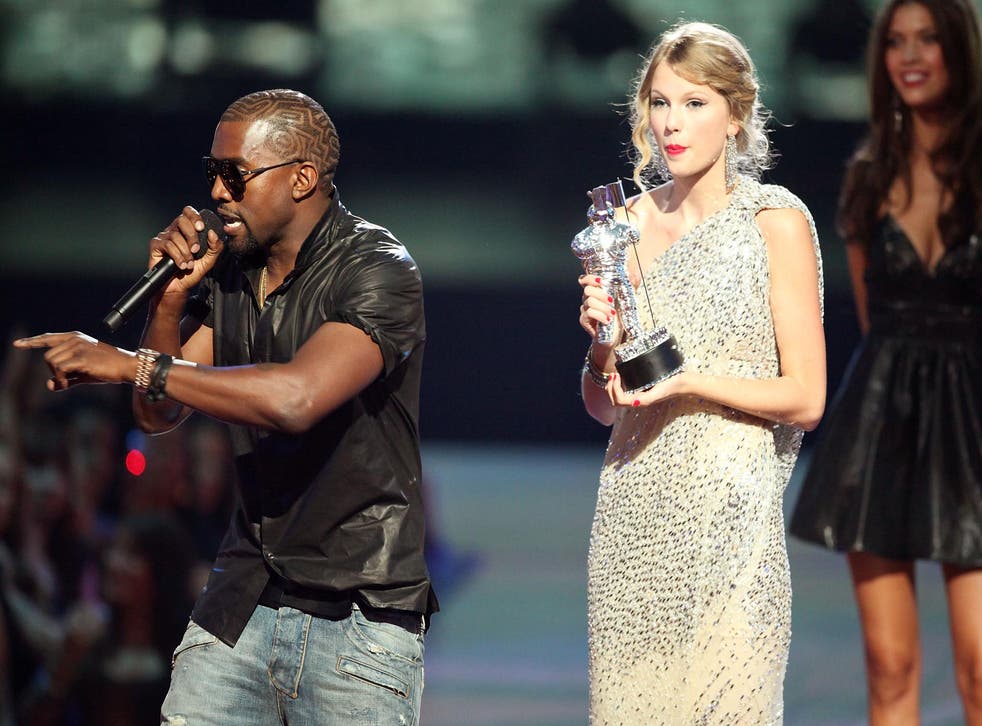 Taylor Swift and Kanye West finally settled their protracted feud partly because it was important to Jay Z that the pair "get along", the singer has claimed.
West memorably invaded a stage while Swift was giving an acceptance speech at the MTV Video Music Awards in 2009 and proclaimed that Beyonce was the most deserving winner in the Best Video category, uttering the infamous line: "I'm a let you finish, but…"
This declaration was understandably not well received by Swift, who told Vanity Fair she was unable to reconcile her differences with the rapper until he could summon up some respect for her.
"I feel like I wasn't ready to be friends with [West] until I felt like he had some sort of respect for me, and he wasn't ready to be friends with me until he had some sort of respect for me – so it was the same issue," Swift said.
"I became friends with Jay Z, and I think it was important, for Jay Z, for Kanye and I to get along … and then Kanye and I both reached a place where he would say really nice things about my music and what I've accomplished, and I could ask him how his kid's doing."
The pair made-up months ago, but that didn't deter comedian Simon Brodkin from avenging Swift by invading West's stage during his headline set at Glastonbury this year.
Register for free to continue reading
Registration is a free and easy way to support our truly independent journalism
By registering, you will also enjoy limited access to Premium articles, exclusive newsletters, commenting, and virtual events with our leading journalists
Already have an account? sign in
Register for free to continue reading
Registration is a free and easy way to support our truly independent journalism
By registering, you will also enjoy limited access to Premium articles, exclusive newsletters, commenting, and virtual events with our leading journalists
Already have an account? sign in
Join our new commenting forum
Join thought-provoking conversations, follow other Independent readers and see their replies