Demi Lovato criticises Taylor Swift over $250,000 donation to Kesha
'To help with any of her financial needs during this trying time,' says Taylor Swift's spokesperson
Maya Oppenheim
Monday 22 February 2016 15:37 Comments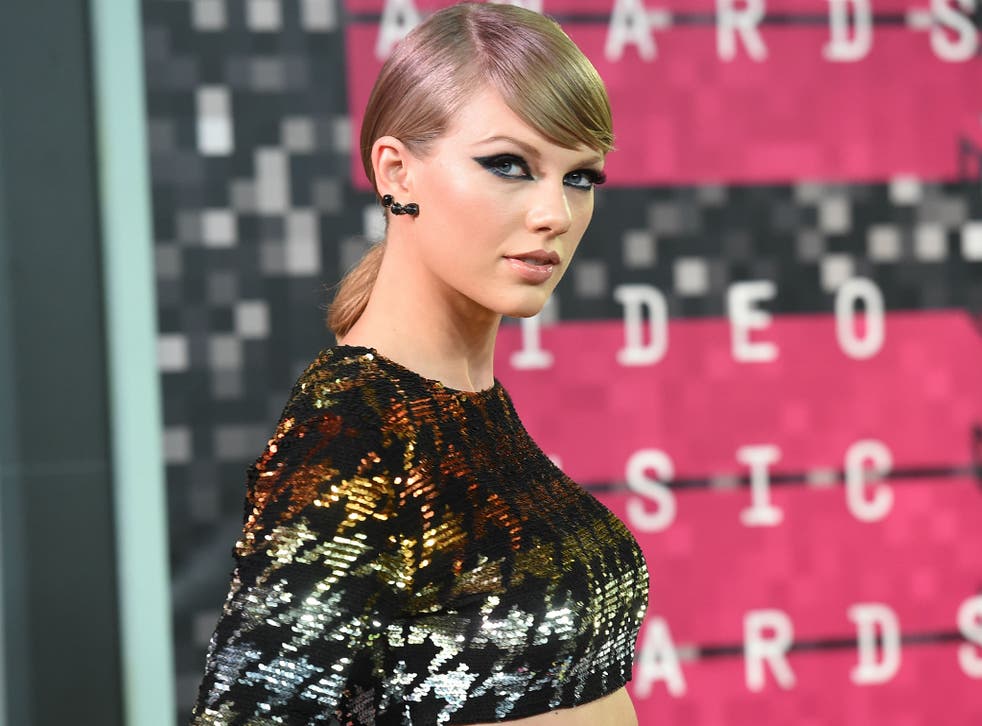 Demi Lovato has criticised Taylor Swift following her $250,000 donation to Kesha.
On Friday, a judge ruled Kesha must continue to work with the producer Dr Luke, who she claims drugged, sexually abused and psychologically tormented her for a decade.
A series of high-profile figures - including Lady Gaga, Grimes, Lily Allen and Ariana Grande - have publicly voiced their support for the singer following the judgment.
Swift has since donated a quarter of a million dollars to help with Kesha's legal fees, but her actions have drawn sharp criticism from Demi Lovato.
"Take something to Capitol Hill or actually speak out about something and then I'll be impressed," Lovato tweeted.
The 23-year-old American singer then directly responded to a fan on Instagram: "Not everyone has 250k to just give to people. Would love to but I didn't grow up with money and def haven't made as much as her. At least I speak up about s*** that's uncomfortable to talk about rather than trying to be politically correct 24/7.
"I... would rather start a dialogue ABOUT WOMEN COMING FORWARD ABOUT BEING RAPED than throw money at one person," Lovato continued.
According to a spokesperson for Swift, her donation was an act of support for Kesha. "Taylor Swift has donated $250,000 to Kesha to help with any of her financial needs during this trying time," the spokesperson told The Independent.
Kesha, whose full name is Kesha Rose Sebert, has not recorded any new music for two years because she refuses to work with Dr Luke.
She accuses the top producer of raping her a decade ago after allegedly drugging her with a pill which knocked her out.
Kesha's lawyers say the abuse she suffered triggered suicidal thoughts and an eating disorder which gave rise to two months spent inside a rehabilitation clinic.
Dr Luke denies all the allegations and has countersued Kesha, claiming her allegations were part of a "campaign of publishing outrageous and untrue statements".
The Los Angeles-born singer signed a contract with one of Dr Luke's companies in 2005 when she was just 18 years old and has since been contractually prohibited from recording music with another company.
On Friday New York Supreme Court Justice Shirley Kornreich allied herself with Dr Luke and Sony at the court hearing.
"You're asking the court to decimate a contract that was heavily negotiated and typical for the industry," Judge Kornreich told the singer's legal team.
Kesha's lawyer, Mark Geragos, argued Kesha's career could be "irreparably harmed" if she did not return to recording music.
But judge Kornreich rejected the injunction, saying, "There has been no showing of irreparable harm. She's being given opportunity to record".
People news in pictures

Show all 18
Dr Luke has denied all of the charges made against him and Kesha is legally obliged to make six more albums under Kemosabe Records, Dr. Luke's Sony imprint.
A number of other prominent figures, such as Lady Gaga, Lily Allen and Lauren Laverne have also publicly defended the Madonna-inspired performer.
The Free Kesha hashtag is trending on Twitter with increasing numbers of artists publicly defending the singer.
Register for free to continue reading
Registration is a free and easy way to support our truly independent journalism
By registering, you will also enjoy limited access to Premium articles, exclusive newsletters, commenting, and virtual events with our leading journalists
Already have an account? sign in
Join our new commenting forum
Join thought-provoking conversations, follow other Independent readers and see their replies