Terry Pratchett dead: Beloved author of the Discworld series and renowned Alzheimer's campaigner, dies aged 66
The author died at home on Thursday at the age of 66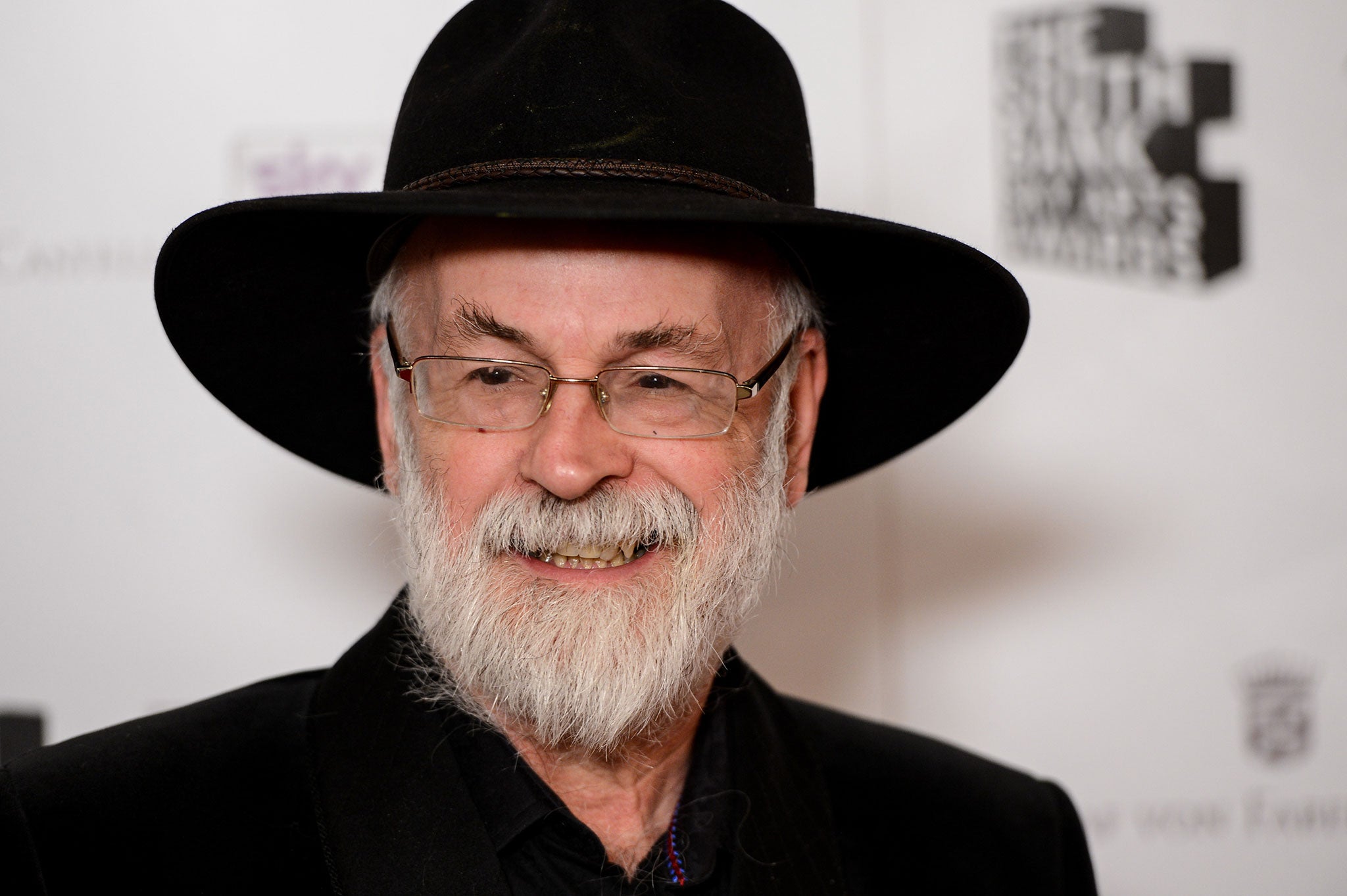 Author Terry Pratchett has died at the age of 66 after a battle with Alzheimer's.
The bestselling and much-loved author writer died at home on Thursday, surrounded by his family and with his cat sleeping on his bed, according to a statement which is published in full below.
Pratchett's Facebook page was updated to say: "It is with immeasurable sadness that we announce that author Sir Terry Pratchett has died.
"The world has lost one of its brightest, sharpest minds. Rest in peace Sir Terry Pratchett."
The Discworld writer's death was announced on his Twitter profile.
He publicly suffered with posterior cortical atrophy, a variation of Alzheimer's, which he was diagnosed with in 2007.
Pratchett wrote over 70 books, including 40 as part of the fantasy Discworld series, and sold over 85 million copies in his lifetime.
As soon as news broke of his death broke on Thursday afternoon, his website crashed under the weight of fans wanting to remember the writer.
Terry Pratchett: A career in quotes
Show all 13
He is survived by his wife Lyn and their daughter Rhianna, who retweeted the messages posted on Pratchett's Twitter feed.
A JustGiving page has been set up in his name, which aims to raise money for the Research Institute for the Care of Older People.
Pratchett was also an outspoken supporter of assisted dying. "Rather than let Alzheimer's take me, I would take it," he said in 2010. "I would live my life as ever to the full and die, before the disease mounted its last attack, in my own home, in a chair on the lawn, with a brandy in my hand to wash down whatever modern version of the 'Brompton cocktail' some helpful medic could supply.
"And with Thomas Tallis on my iPod, I would shake hands with Death."
Last summer, Pratchett was forced to cancel an appearance at The International Discworld Convention, as his Alzheimer's - which he called "the embuggerance" - was "catching up" with him.
Pratchett was knighted in 2010, when he decided to forge his own sword out of meteorite.
A full statement reads as follows:
It is with immeasurable sadness that we announce that author Sir Terry Pratchett has died at the age of 66.
Larry Finlay, MD at Transworld Publishers: "I was deeply saddened to learn that Sir Terry Pratchett has died. The world has lost one of its brightest, sharpest minds.
In over 70 books, Terry enriched the planet like few before him. As all who read him know, Discworld was his vehicle to satirize this world: he did so brilliantly, with great skill, enormous humour and constant invention.
Terry faced his Alzheimer's disease (an 'embuggerance', as he called it) publicly and bravely. Over the last few years, it was his writing that sustained him. His legacy will endure for decades to come.
My sympathies go out to Terry's wife Lyn, their daughter Rhianna, to his close friend Rob Wilkins, and to all closest to him."
Terry passed away in his home, with his cat sleeping on his bed surrounded by his family on 12th March 2015. Diagnosed with PCA [posterior cortical atrophy] in 2007, he battled the progressive disease with his trademark determination and creativity, and continued to write. He completed his last book, a new Discworld novel, in the summer of 2014, before succumbing to the final stages of the disease.
We ask that the family are left undisturbed at this distressing time.
Join our commenting forum
Join thought-provoking conversations, follow other Independent readers and see their replies