The 'Fake Sheikh' Mazher Mahmood's extraordinary career
He will be hoping that he doesn't have to swap his "rags", as he calls them, for the type of prison clothing worn by those put behind bars
Ian Burrell
Tuesday 22 July 2014 11:10 Comments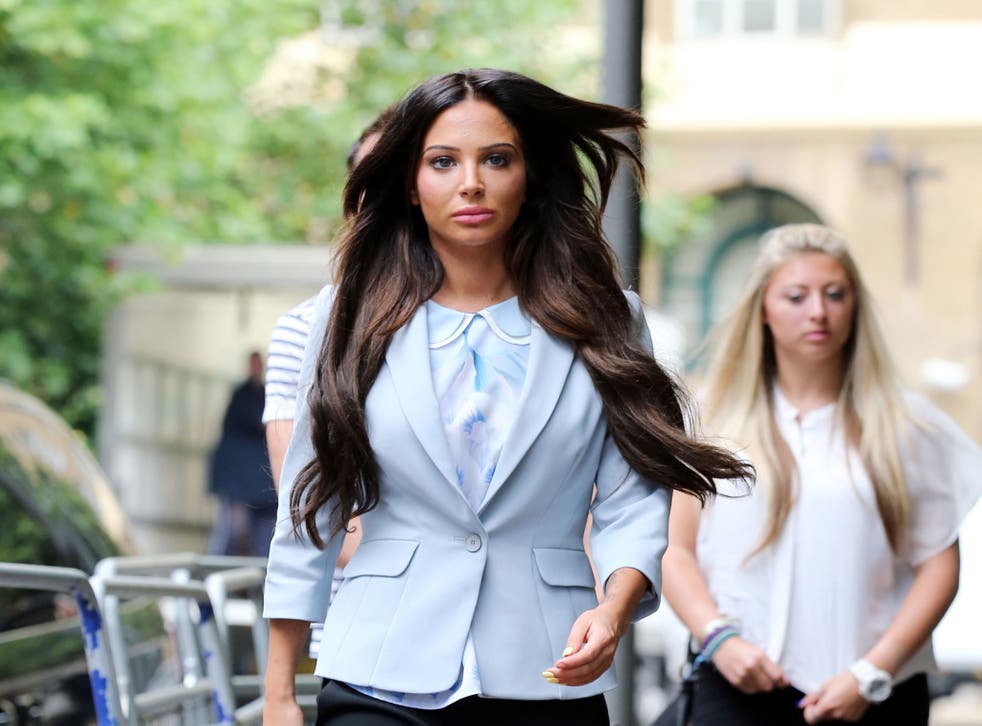 Perhaps now Mazher Mahmood will be forced to hang up his Dishdasha robes and retire the "Fake Sheikh" disguise on which he has built his reputation over the past 30 years.
He will be hoping that he doesn't have to swap his "rags", as he calls them, for the type of prison clothing worn by those put behind bars by his unique brand of investigative journalism.
The number of these scalps is unclear. He told the Leveson inquiry he had brought about more than 250 criminal convictions but an internal investigation ordered by the Sunday Times, where he then worked, found only 94. Mahmood was found to have been "disingenuous" in the evidence he gave to Leveson surrounding his earlier departure from the Sunday Times in 1988 as a result of an act of dishonesty.
Not for the first time, Mahmood bounced back from the setback. In October 2012, he was made a star reporter on the Sun on Sunday, the paper that replaced the News of the World – where he made his reputation as an undercover reporter. At the NotW he exposed drug dealers and fake passport scams. He embarrassed royals and stars of sports and entertainment for their dubious lifestyle choices.
Courting Controversy: Tulisa's Biggest Headlines

Show all 11
But he also had his reverses.
One of the most sensational was the 2006 collapse of the "Red Mercury" trial, which was based on a Mahmood sting and the allegation that the three defendants were planning to supply terrorists with radioactive bomb-making material. It made a splash story in 2004. Stephen Solley QC, representing one of the defendants, claimed there was a "huge danger of accepting Mr Mahmood's word in respect of any matter".
The acquittal came months after George Galloway had denounced the reporter as an "agent provocateur" and a "disgrace to journalism" after the politician was invited to dinner at London's Dorchester Hotel. The MP, who claimed the journalist posed as a Muslim businessman and made anti-Semitic comments, released a photograph of Mahmood in an attempt to blow his disguise.
News of the World
But in 2003 his sensational front page story on a supposed international plot to kidnap the children of David and Victoria Beckham was exposed as a myth. Once again an expensive public prosecution collapsed, this time as the main witness Florim Gashi was found to have been paid £10,000 by the paper.
Birmingham-born Mahmood, now 50, has claimed that journalism was in his "blood", as the son of Sultan Mahmood, founder of the first national Urdu paper in Britain.
His methods have been questioned many times in the past but finally he is under suspension by his employer, News UK, which has always stood by him.
He first donned Arab robes in 1984 to entice prostitutes in Birmingham. He has been dressing up ever since.
Six years ago, ahead of writing his autobiography Confessions of a Fake Sheikh, he boasted of the reliability of his ruse. "When you've got a man in 'rags' and the manager of a hotel bowing it's a great effect," he told Press Gazette, describing his support network of minders and limousines. "It's very plausible. There's such a big cast involved."
Register for free to continue reading
Registration is a free and easy way to support our truly independent journalism
By registering, you will also enjoy limited access to Premium articles, exclusive newsletters, commenting, and virtual events with our leading journalists
Already have an account? sign in
Join our new commenting forum
Join thought-provoking conversations, follow other Independent readers and see their replies