'Hollywood actor with HIV' story criticised as 'irresponsible journalism' that spreads stigma
The newspaper claimed Hollywood was 'gripped with fear' over the unnamed man's alleged diagnosis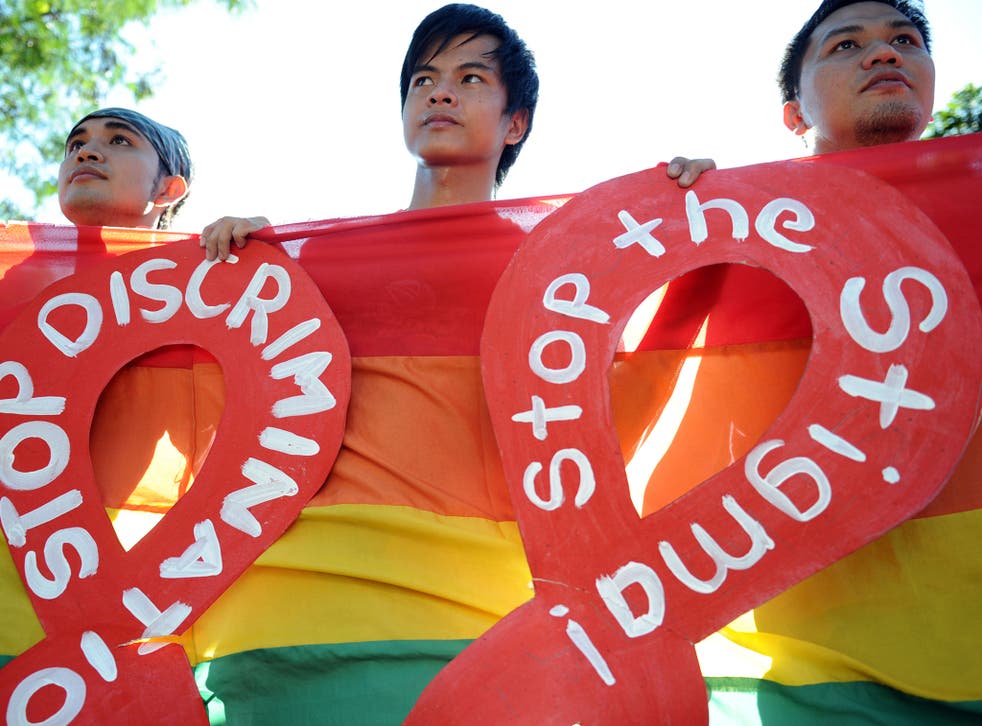 Reports that a "womanising actor" with HIV has sent Hollywood into a panic are undoing years of work battling stigma surrounding the disease, campaigners have said.
The Sun's report, which did not name the man, appeared on the newspaper's front page today with the headline "Hollywood HIV panic" and has been picked up by numerous international media outlets.
"Hollywood was gripped with fear last night after a womanising A-list actor was diagnosed with HIV," the story read, going on to discuss anonymous "high-profile sexual partners" who may be planning legal claims following the actor's alleged diagnosis.
It appears to be the same story reported by Radar Online as a "bombshell world exclusive" earlier this month.
The website reported that the actor was undergoing treatment, naming drugs including one that prevents HIV transmission.
British HIV charity the Terrence Higgins Trust called the report "irresponsible journalism" at best and "an insidious headline grab" at worst.
Shaun Griffin, its executive director of external affairs, told The Independent: "The fact is that for anyone diagnosed with HIV, they are given treatment that reduces the amount of HIV virus to an 'undetectable' amount and this means HIV cannot be passed on.
"The fact is that it is utterly wrong to disclose an individuals HIV status without their permission – though we are provided with enough information here to effectively identify them.
"Even with the advances made in HIV testing and treatment, this shows that unfounded prejudices still remain. It is attitudes like these that perpetuate HIV stigma.
"Stigma is a dangerous construct and we've seen that it has a damaging effect on individuals and on public health. It can deter people from accessing testing or treatment, and can isolate a person living with HIV causing anxiety or depression."
As speculation over the actor's identity spread on social media, some Twitter users appealed to people not to be swept up in the "scare" story.
"Bearing in mind all the years of education and campaigns to overcome the stigma of HIV and Aids, The Sun sticks THAT on its front page?" Michael J. Poulter wrote.
"Whoever this HIV positive Hollywood actor is... Is it really any of our business?" another user asked.
Many were pointing out that continued stigma surrounding the illness prevents people getting tested.
Adam Lake tweeted to The Sun: "Huge factor in HIV rise is not testing due to stigma. Well done for undoing years of hard work from HIV community. Gobsmacked."
An estimated 100,000 people live with HIV in the UK, according to the HIV Aware charity, and one in five of those are believed to be undiagnosed.
For more information on HIV and Aids, visit the NHS website here or contact charity the Terrence Higgins Trust here.