Rainbow List 2015: Time to meet the judges who'll be picking the LGBTQI people who are making Britain better
Sarah Morrison introduces the truly diverse line-up which will decide – with your help – who appears on this year's Rainbow List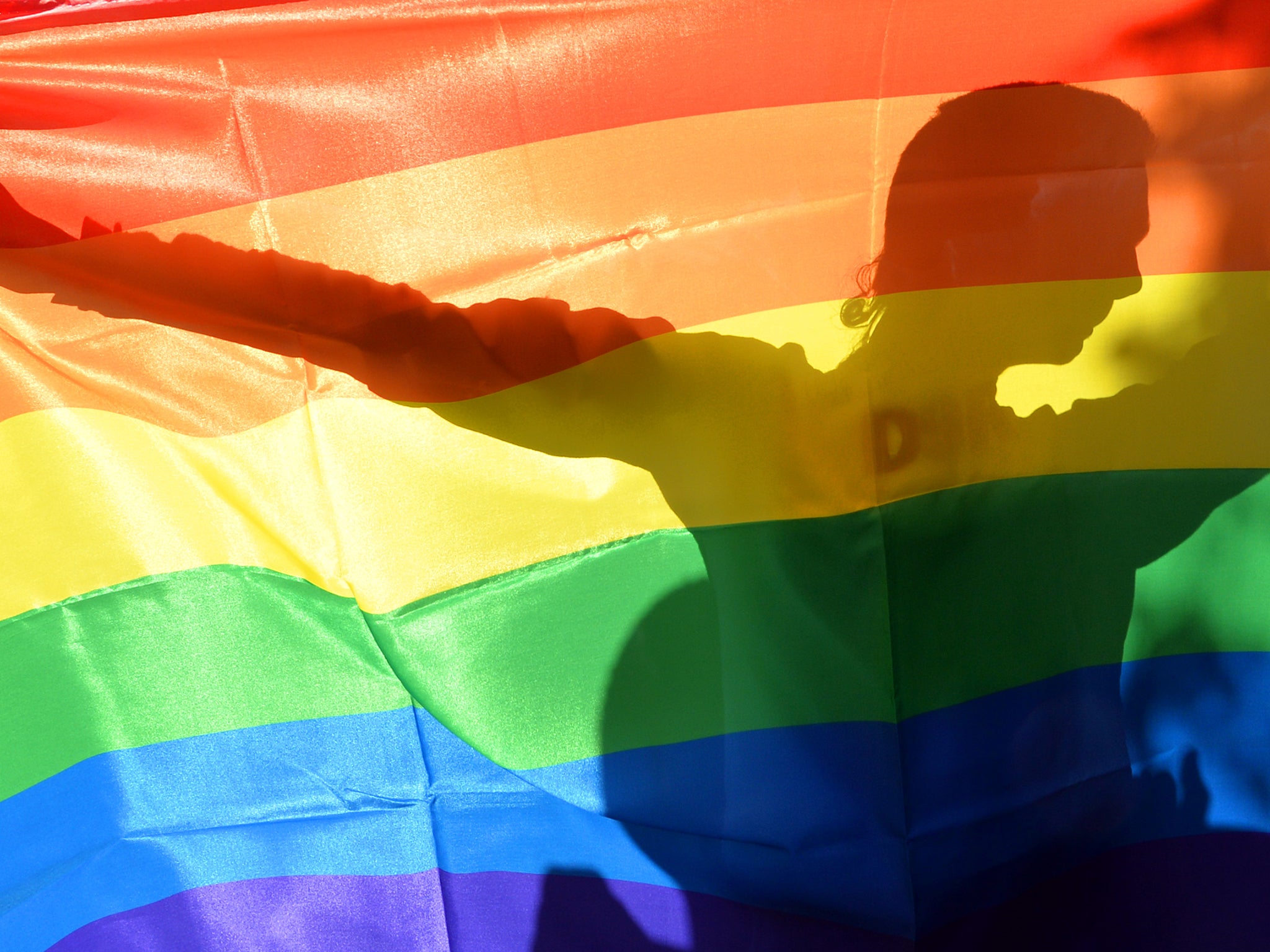 Britain's first out Muslim drag queen, a mask maker, a Paralympian and two MPs are among those helping to compile our 16th Rainbow List – celebrating the 101 lesbian, gay, bisexual, transgender, queer and intersex [LGBTQI] people who are making Britain better.
We have entrusted the help of more judges than ever before to help us whittle down public nominations this year. We also have writers, activists, an equality specialist and the co-director of a hairdressing salon for all gender and sexualities.
For author, retired activist and equalities specialist Christine Burns – who has been a judge for three successive years – the Rainbow List, in partnership with Asda, acts like a "barometer of progress". It might have started out in 2000 as a list of a mere 50 people who were prepared to be "out", but it now champions 101 lesbian, gay, bisexual, transgender and intersex people making a real difference.
The Independent on Sunday's Rainbow List 2016
"Each year it shows we are a more equal society, increasingly relaxed about diversity. But each year, as judges, we get reminded of the people still not there yet," Burns said. Lady Phyll Opoku-Gyimah, co-founder and executive director of UK Black Pride, joins the panel for the first time. "As an out, proud, visible black lesbian woman, a trade unionist, a Stonewall board trustee, an activist and campaigner for equality and social justice, it is so important to me that I get involved in all levels of community and society, turning up the volume to amplify my voice. This is where change and inclusion comes into force. I just love celebrating people and their achievements."
Asif Quraishi, who is thought to be the first out Muslim drag queen with his alter ego Asifa Lahore, is also a new recruit. He told The Independent on Sunday he is "extremely honoured" to be on board.
"As a person who sits on the borders of both faith and lesbian, gay, bisexual, transgender, queer and intersex communities, I feel this year's panel is the most diverse and fully representative of the LGBTQI spectrum," Quraishi said. "My aim is to see grassroots activists from black, Asian, and minority ethnic and faith communities featured on this list. I aim to make the list a true rainbow of colour."
The judges
Ben Bradshaw
Labour MP for Exeter
Bradshaw, a former BBC reporter, has been MP for Exeter since 1997. He has served as a minister in a number of departments, including Health, the Foreign Office, Environment, Food and Rural Affairs and, from 2009 to 2010, as Secretary of State for Culture, Media and Sport. He and his partner of 20 years, Neal, celebrated their civil partnership in 2006.
Christine Burns
Author, retired activist and equality specialist
A leading figure in the campaign for trans rights for 15 years, Burns helped secure the passage of the 2004 Gender Recognition Act. The expert in equality and diversity policy chaired the North West Equality and Diversity Group for many years and consulted in the health sector. She has written two books, Pressing Matters and Making Equality Work.
Paris Lees
Journalist and campaigner
Award-winning journalist Lees is an equality campaigner. She helped set up All About Trans, a project that led to the BBC's groundbreaking trans sitcom Boy Meets Girl. She is also the first, and so far only, trans person to appear on Question Time. Her "outrageous" memoirs are due to be published next year by Penguin.
Ela Xora
Mask maker, visual, aural and performance artist
Xora's art is characterised by binarism, the biology of sex and gender identity, Classics and precious metal masks. She is artist in residence at Lime Wharf Gallery in London, where she is launching a series of exhibitions, Prime Minister No More Scars, which elucidates the historical and current persecution of intersex and trans people in western culture.
Claire Harvey
Paralympian and senior consultant
The London 2012 sitting volleyball captain devotes most of her energy to inclusion and being a positive role model. She is the former assistant director in the charity Youth Sport Trust and now a senior consultant at auditors KPMG, focusing on inclusive leadership, culture and staff engagement. Harvey is training in discus and javelin in a bid to be selected for Rio 2016. She is currently ranked fourth in the world, after starting only six months ago.
Asif Quraishi
Drag queen
Quraishi's alter-ego, Asifa Lahore, is Britain's first out Muslim drag queen. Lahore was seen on Channel 4's Muslim Drag Queen pushing the boundaries of what it means to be gay and Muslim.
Lady Phyll Opoku-Gyimah
Co-founder and executive director of UK Black Pride
Opoku-Gyimah is passionate about human rights, challenging racism and all forms of discrimination, and sits on the TUC race relations committee. She is also a trustee for Stonewall and has been featured in The Independent on Sunday's Rainbow List in previous years.
Charlie Condou
Writer, actor and activist
Condou's column in The Guardian, "The Three of Us", was about his experience of being a gay parent. His company, Out with the Family, organises events for LGBT families nationwide. The former Coronation Street actor was Attitude's Man of the Year in 2012 and was nominated for the Glaad Advocate for Change award last year. He is a patron of The Albert Kennedy Trust, Diversity Role Models and The Fatherhood Institute.
Margot James
Conservative MP for Stourbridge
James was first elected as MP for Stourbridge in 2010 and in May 2015 was appointed assistant Government Whip, with responsibility for education and equalities. She was previously Parliamentary Private Secretary to William Hague. She has also worked as a mentor for the Prince's Trust and Young Enterprise, among other voluntary commitments.
Felix Lane
Co-director of Open Barbers
Lane is co-director of a hairdressing salon for all genders and sexualities, built on an ethos of equality, affordability and kindness, and which aims to celebrate individual identity. Lane identifies as queer and transgender and has a background in performance and writing.
If you know someone who deserves a place on this year's list, email: rainbowlist@independent.co.uk or write to Lisa Markwell, Editor, The Independent on Sunday, 2 Derry Street, London W8 5HF before 20 October and tell us why (please put your nominee's name in the subject line).
Join our commenting forum
Join thought-provoking conversations, follow other Independent readers and see their replies