The Independent's journalism is supported by our readers. When you purchase through links on our site, we may earn commission.
Theresa May meets with Richard Branson after Brexit for 'secret talks'
The business magnate has called for parliament to consider a second referendum over Britain's membership of the EU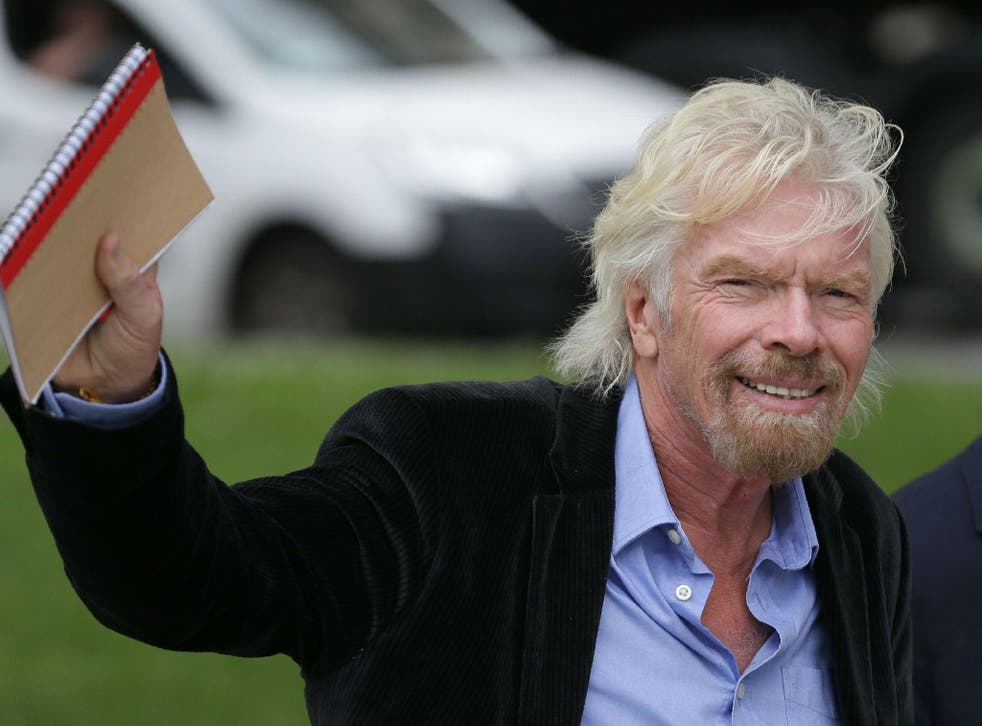 Sir Richard Branson has met with Conservative leadership hopeful Theresa May weeks after expressing concern over Britain leaving the European Union.
A representative for the Virgin founder confirmed to the Independent a meeting with the Home Secretary took place after a Sky News report said Sir Richard held "secret talks" with Ms May last week.
A Virgin Managment spokesperson said: "We can confirm that Richard Branson did meet with Theresa May last week. Richard shared his perspective on the business impact of Brexit and explained why he felt there needed to be more details on what Brexit means for the UK.
"Richard's view on the EU Referendum is clear, he has expressed his opinions on his blog and last week called on parliament to consider a second referendum."
The favourites in the Tory leadership race

Show all 5
Sir Richard was a vocal opponent of Brexit ahead of the referendum and has continued to warn of what he perceives to be the repercussions of the vote result since. In a recent blog post, he urged parliament to consider issuing a second referendum, writing: "the decision over the UK's future was based on false promises that pushed a minority of the UK's voting population (17 million out of 46 million) to vote the way it did".
The 65-year-old has also previously said he believes Brexit to have "fractured the country more than any other event in recent memory" and forecasted the country entering a recession. Last week, he suggested Virgin group had lost a third of its value since the referendum.
Ms May, who publicly backed Mr Cameron and the Remain side during the referendum campaign, has ruled out the possibility of a second referendum should she win the Tory leadership, saying "Brexit means Brexit [….] there must be no attempts to remain inside the EU, no attempts to rejoin it through the backdoor and no second referendum".
A representatives for Ms May did not immediately respond to requests for comment.
Join our new commenting forum
Join thought-provoking conversations, follow other Independent readers and see their replies