Tom Cruise and Scientology: Leah Remini's five most bizarre claims about actor
Remini has released a memoir about her life as a Scientologist 
Heather Saul
Wednesday 04 November 2015 10:50 Comments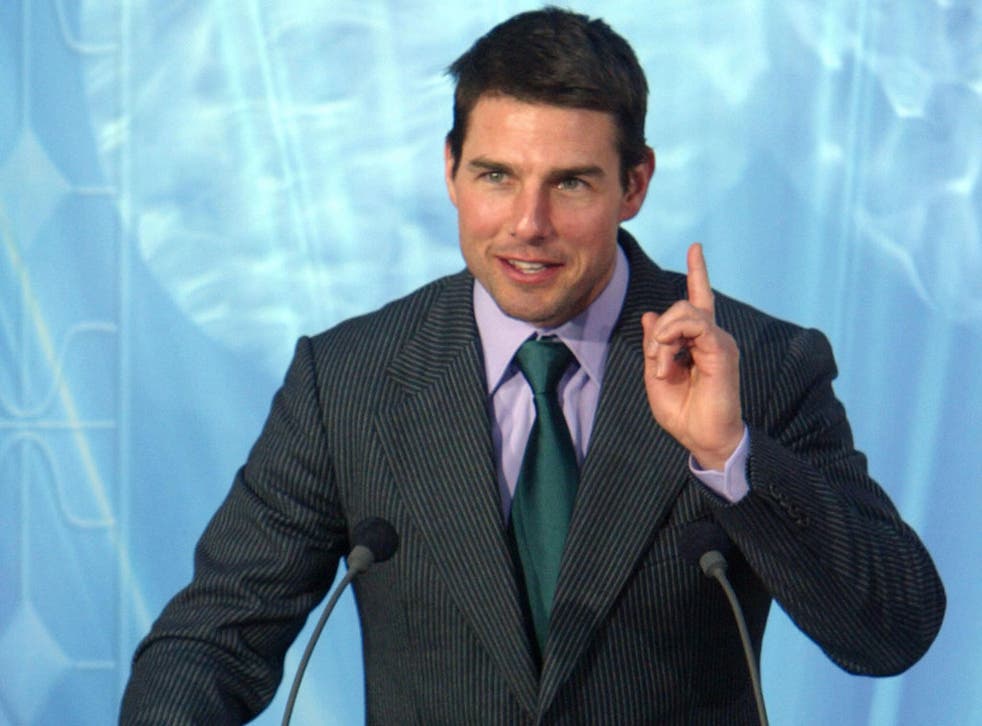 The Church of Scientology has faced a number of allegations about controversial practices and the way it treats its members from former member Leah Remini in her new book, Troublemaker.
In her hotly anticipated memoir, which was released on Tuesday, the King of Queens actress also makes a number of claims about Tom Cruise, one of the most prominent Scientologists, and the way he allegedly behaved towards Remini, his staff and his friends.
Her allegations focus around her friendship with Cruise after he started a relationship with the actress Katie Holmes. Here are five of the more bizarre claims about the actor.
1) Cruise allegedly asked guests including Will Smith and Jada Pinkett Smith to play hide and seek in his mansion.
Remini writes: "At first I thought he was joking. But, no, he literally wanted to play hide-and-seek with a bunch of grown-ups in what was probably close to a 7,000-square-foot house on almost three full acres of secluded land."
Remini claims she declined to get involved because she was wearing Jimmy Choo shoes. He replied: "Well, good. So you're It, then," and ran off.
2) Cruise allegedly shouted at his assistants because he couldn't find pre-packaged cookie dough that was on the counter in front of him.
Leah Remini Says Tom Cruise Has a Temper; Lashed Out at an Assistant
Remini claims he told his assistants: "Get in the fucking present time, is what you need to do!"
She adds: "Tom comes across with an almost presidential charm to the public, but seeing him treat people this way was utterly shocking."
3) Cruise allegedly performed a rendition of "You've lost that loving feeling" to Holmes at their wedding in Rome.
4) The Church was not concerned about the infamous 'sofa-jumping' incident on Oprah
After Remini criticised it to her church liaison officer, Shane Woodruff, he allegedly told her: "The guy's really happy, and you should be happy for him."
5) Nicole Kidman was declared a "suppressive person" and left the church
This was something Remini says motivated her when she began considering leaving the Church.
"Tom Cruise's ex was my guardian angel. Although I never met her or attempted to meet her, I thought about her a lot. While I stared at the dark ceiling at night, unable to sleep, I would say to myself, 'Remember Nicole Kidman. She was declared an SP and left the church, and she's doing okay. Her career is still going, and she has a husband and family."
Famous people who believe in aliens

Show all 16
The Church has roundly dismissed all of Remini's allegations and denounced her as "bitter" and a "professional anti-Scientologist". A Scientology spokesperson said: "The Church of Scientology declines to gossip with Leah Remini. I note that both alleged incidents speak volumes about Leah Remini's character, as does her callous disregard for the privacy of others.
"Ms. Remini was a Scientologist for some 30 years practicing the religion in which she was raised. It is a documentable fact that she was proud of and supported the religion she was in, and she voluntarily videotaped numerous testimonials on what the Church had done for her and the good that the Church does around the world.
"It is important to note that Ms. Remini desperately did not want to be expelled, so she voluntarily participated in a Church ethics program that consisted of religious study on morals and ethics, a Confessional similar to what other religions practice, and cooperation with a Church Ethics Officer. After confessing to numerous transgressions and promising to reform, she withdrew her promises.
"Our religious expulsion process continued, which found her guilty of having committed a dozen transgressions, leading to her being formally expelled. The Church has had nothing to do with her since then. Only after this did she begin her revisionist history of her time in the Church, and begin her campaign of harassment."
The Independent has contacted representatives for Cruise for comment.
Register for free to continue reading
Registration is a free and easy way to support our truly independent journalism
By registering, you will also enjoy limited access to Premium articles, exclusive newsletters, commenting, and virtual events with our leading journalists
Already have an account? sign in
Join our new commenting forum
Join thought-provoking conversations, follow other Independent readers and see their replies