Tom Hanks and Rita Wilson score rare apology from National Enquirer and Star magazine over false divorce stories
'Our marriage is the foundation of our family, is sacred to us and we couldn't allow such nonsense as we are about to celebrate our 29th wedding anniversary,' couple says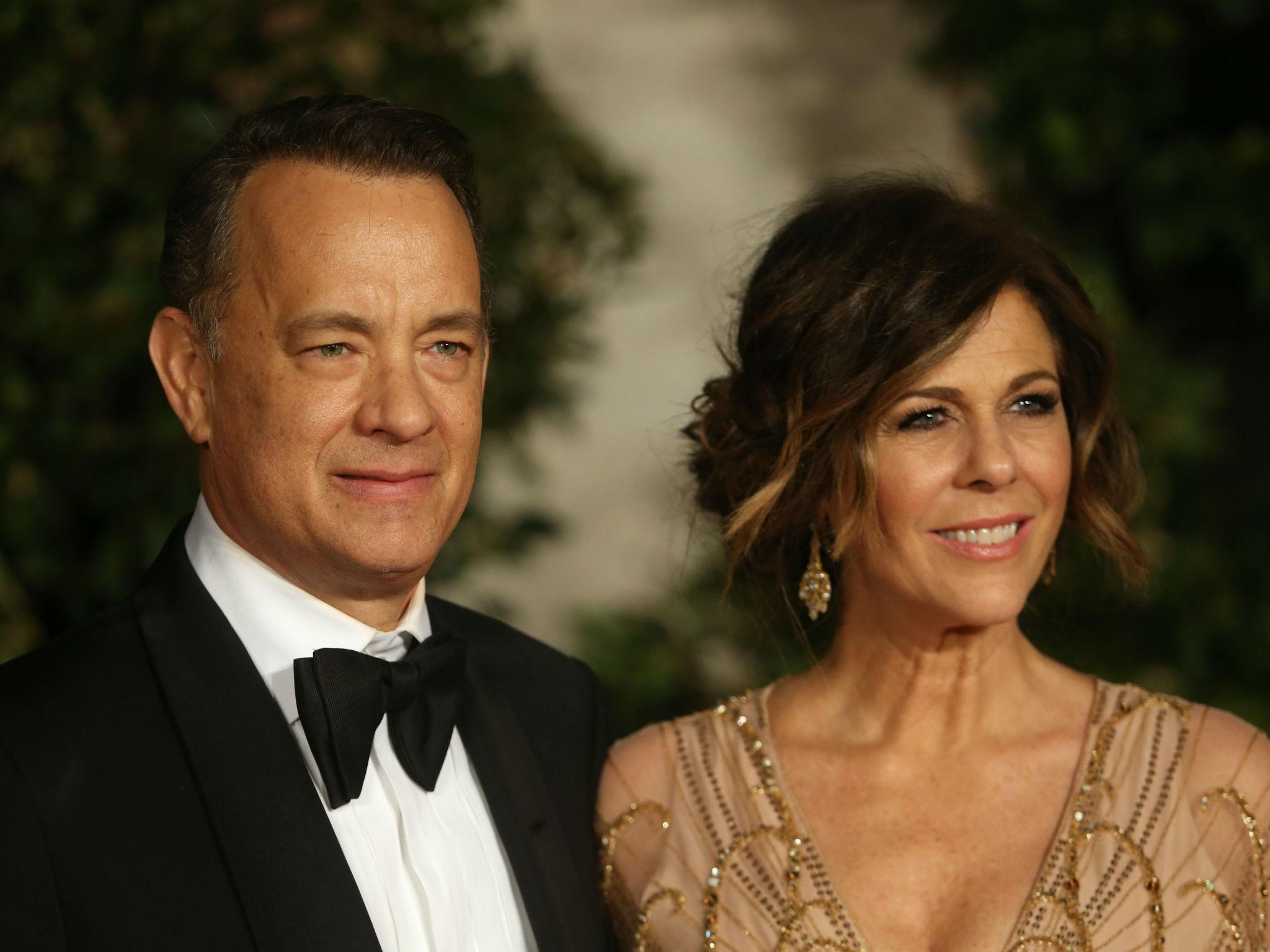 Tom Hanks has just proved that even he, long considered one of the nicest, most laid-back people in Hollywood, has a limited level of patience when it comes to the tabloid media.
The actor has successfully scored a retraction from notorious tabloids over false stories they printed which claimed he and his wife Rita Wilson were about to divorce.
In a rare move for the tabloids, which have a history of sensationalist front page stories which have been discredited time and time again, The National Enquirer and Star – who are both owned by American Media Inc – retracted and apologised for the stories. They will reportedly also publish corrections in their upcoming issues.
In a statement, The National Enquirer said: "In the October 10, 2016 issue of The National Enquirer, we did not intend to report that Tom Hanks was having any kind of an inappropriate relationship with Meg Ryan or that he and Rita Wilson were divorcing. We apologise for and regret and implication to the contrary."
Does anyone stay together in Hollywood? The couples who disprove the rule
Show all 11
Similarly, Star magazine issued a near-identical statement just replacing Ryan's name with Hanks' other co-star Felicity Jones: "We did not intend to a report that Tom Hanks was having any kind of relationship with Felicity Jones or that he and Rita Wilson were divorcing."
Hanks and Wilson issued a statement explaining that after many years together in the public eye they are used to normally laughing off such fabrications, however, as they approach their 29th wedding anniversary they decided they would no longer put up with lies about their marriage which they say is "the foundation of our family".
"No true news organisation could report that our marriage is on the brink of breaking up, but American Media Inc, owner of Star and The National Enquirer, often run fabricated stories to sell their tabloids," the couple told the Hollywood Reporter. "In the past, we laughed off their cover stories of our soon-to-be acrimonious divorce because those stories were so far from true they were laughable.
"But our marriage is the foundation of our family, is sacred to us and we couldn't allow such nonsense as we are about to celebrate our 29th wedding anniversary next April. For Star and National Enquirer to profit by dishonouring what is so precious to us with such falsehoods were, we decided, lies we would not put up with any longer."
Wilson and Hanks have long been regarded as having one of the most stable relationships in Hollywood and a contrast to the seemingly neverending cycle of short-lived romances between those in the public eye. The couple married in 1988 and have two sons together.
A representative for Hanks and Wilson did not immediately respond to a request for comment.
Additional reporting by Reuters.
Join our commenting forum
Join thought-provoking conversations, follow other Independent readers and see their replies