Tom Hardy issues open letter response to criticism from journalist who branded him a 'spoilt baby'
 The letter appears on a fan site unaffiliated with the actor
Heather Saul
Wednesday 23 December 2015 19:16 Comments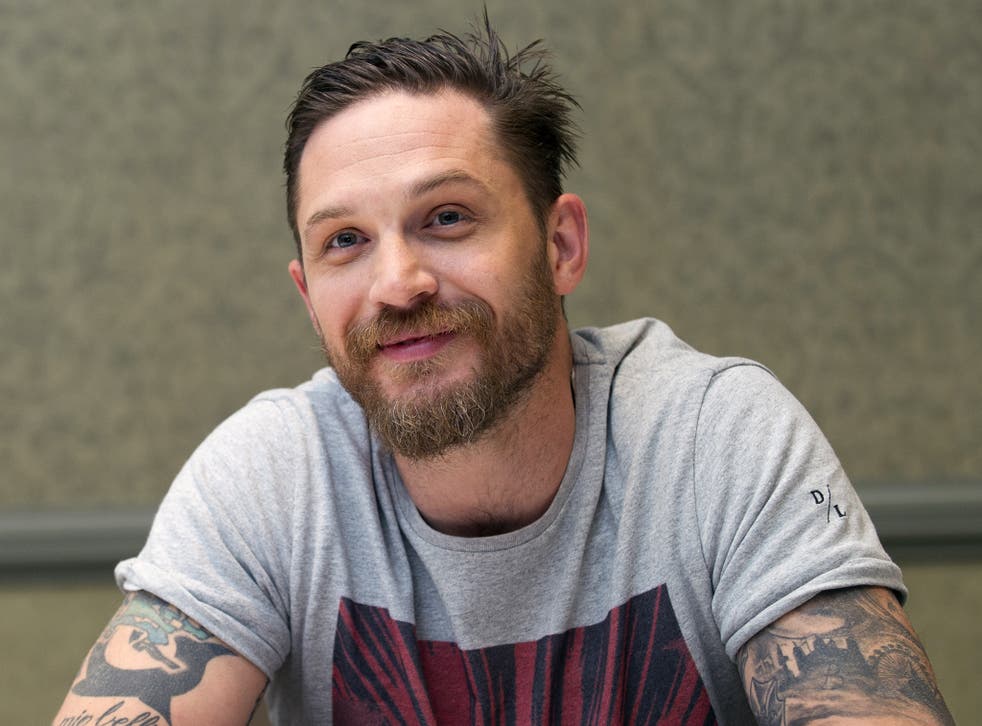 Tom Hardy has responded to the film journalist who branded him a "spoilt baby" for seemingly cancelling on a meeting with an equally passive-aggressive open letter posted on a fan site.
Hardy incurred the wrath of Drew McWeeny, a film journalist for HitFix who he was apparently due to meet for a press junket to promote his new film, The Revenant, earlier this week.
McWeeny accused Hardy of cancelling their interview to take a nap, sharing his anger in a series of furious tweets.
"Tom Hardy should stop doing junkets," he wrote. "He's terrible at them, and he makes it impossible for anyone to do their jobs. F** him.
"I've seen Tom Hardy make publicists cry. He chose to take a nap during my scheduled time in Toronto. Today's Revenant junket was a joke.
"No one HAS to do press or give interviews. But if you're going to, don't be a piece of s**t about it. Thanks."
Hardy, whose most recent run-in with the press came when a journalist questioned his sexuality during the promo tour for Legend, did not reply via an official channel.
However, an open letter published on the fan site tomhardy.org - which is not run by Hardy or in anyway affiliated with the actor, appeared on Tuesday responding to the journalist's claims. It was signed "Tommy", leading many to believe it was penned by the actor himself - although Hardy has not confirmed this or commented on the letter.
People news in pictures

Show all 18
"The truth is we (as I was paired for all interviews that day) were unaware that ANYBODY was waiting. Or even went without a TV interview," the letter reads.
"Someone somewhere must have thought putting it on me was a lot easier than losing their journalist relations for the ongoing junkets and multiple movies that are pending. I wish I would have napped to be honest.
"Resisting the urge to dare you to say what you 'rant tweeted' so publicly, to my face next time we meet, which I doubt you have the balls to do; I want to apologise regardless on behalf of those that misled the both of us. That isn't cool. At all. Neither were your tweets. But that's by the by."
The letter signs off with: "Best regards and thanks for calling me an asshole a lot. Tommy xxx"
McWeeny confirmed the letter's authenticity in an open letter of his own, where he reiterated his stance that Hardy should be pulled from press junkets.
"So why did Hardy end up as the focus of my anger," he wrote on Wednesday. "I've been doing this for almost 19 years now, and there comes a certain point when you've had enough bad encounters that it adds up. There was a Drop junket in Toronto that was a nightmare. There was the Fury Road junket where I interviewed Tom and observed again just how unhappy he seems with that part of the business, albeit with a little more sympathy than frustration at that point. My encounters with him stretch all the way back to the first screening of Bronson at Sundance, where Nicolas Winding Refn and I were talking in the lobby after the first screening and Hardy couldn't be bothered. And in each of those cases, I have my perspective on what happened, and Hardy has his."
Hardy's spokesperson did not respond to a request for comment from The Independent.
Register for free to continue reading
Registration is a free and easy way to support our truly independent journalism
By registering, you will also enjoy limited access to Premium articles, exclusive newsletters, commenting, and virtual events with our leading journalists
Already have an account? sign in
Join our new commenting forum
Join thought-provoking conversations, follow other Independent readers and see their replies