Tom Jones says his late wife was 'the most important thing' in his life during emotional Hay Festival appearance
'We knew this thing was forever, for as long as we would be alive'
Jack Hardy
Monday 06 June 2016 16:00 Comments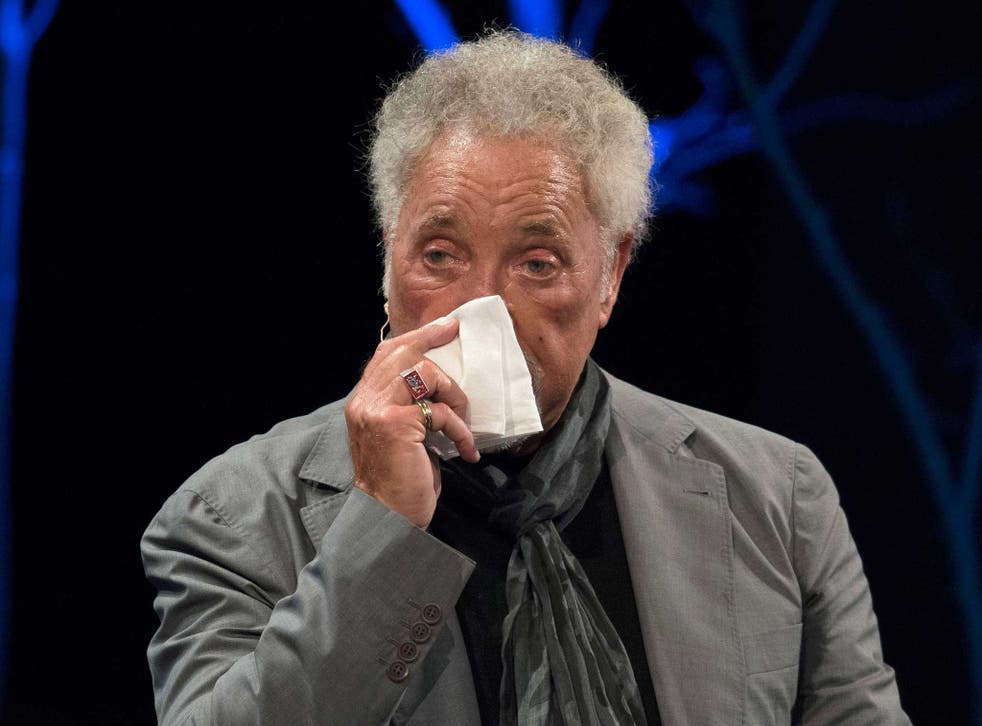 A tearful Sir Tom Jones has spoken of the loss of his wife, during an emotional return to the stage.
The Welsh singer said Lady Melinda Rose Woodward, to whom he was married for 59 years, was "the most important thing" in his life, during a talk at the Hay Festival.
Despite his history of womanising during his showbiz career, Sir Tom said he now realised more than ever "how important she was" to him.
Lady Linda, as she became known, died of cancer in April.
According to The Daily Telegraph, Sir Tom said coming to terms with her death was "the hardest thing" he had ever done.
Wiping away tears as he spoke, he said during an interview at the literary event: "She had always been very important to me, always.
"Now I realise that she might have been the most important thing in my life. I realise even more now, how important she was to me."
The former judge on The Voice became overcome with emotion as he insisted he never considered leaving his childhood sweetheart.
The fall and rise of Tom Jones: The singer reflects on an extraordinary life

Show all 5
He said: "No. Never. Never crossed my mind - it didn't cross her mind. It was solid. We had a solid marriage that nothing could shake and we both felt that.
"I felt very lucky to have fallen in love at an early age. We were teenagers, we fell in love, not just in lust.
"A lot of teenagers fall in lust and then it doesn't last. But we knew this thing was forever, for as long as we would be alive. That's how strong the marriage was."
Press Association
Register for free to continue reading
Registration is a free and easy way to support our truly independent journalism
By registering, you will also enjoy limited access to Premium articles, exclusive newsletters, commenting, and virtual events with our leading journalists
Already have an account? sign in
Join our new commenting forum
Join thought-provoking conversations, follow other Independent readers and see their replies