Tom Kerridge: Female chefs don't have 'fire' to make it to top level - but 'girls in the kitchen I like - it makes it not so aggressive'
"They are out there; it's just whether it's the industry for them. I'm not sure, at that level," the BBC chef said at the Cheltenham Literature Festival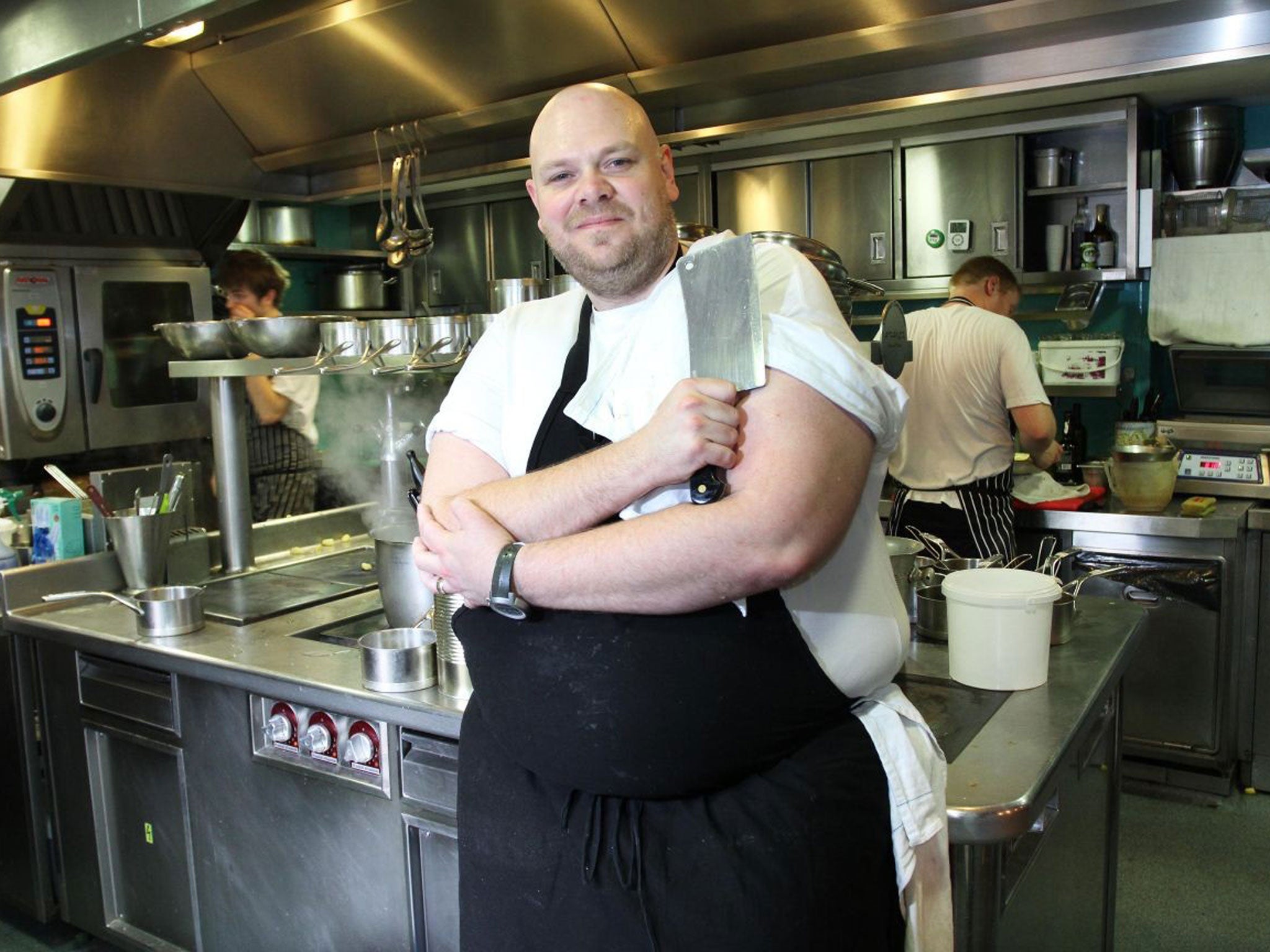 Male chefs aren't particularly renowned for their striking sense of balance when it comes to the issue of gender equality in the work place or anyone else.
But two Michelin-starred Tom Kerridge, a Great British Menu judge who has his own show Best Ever Dishes on the BBC, nevertheless raised eyebrows during his appearance Cheltenham Literature Festival when he was questioned about why he thought there weren't more females in top catering positions.
"Girls in kitchens I like," the Radio Times quoted Kerridge as saying.
"I like girls in kitchen a lot: it does bring that testosterone level down a little bit, it makes it not so aggressive.
"But then at the same point a lot of that fire in a chef's belly you need, because you need them to force themselves to be ready for dinner service.
"That's probably why there [are] not so many female chefs."
So far, so questionable. However, Kerridge did go on to praise Lisa Allen, herself a "girl in the kitchen" at the Michelin-starred Northcote Manor, and also "one of the best cooks in this country".
"She is a phenomenal, natural, beautiful, brilliant chef."
"They are out there; it's just whether it's the industry for them. I'm not sure, at that level," he added, perhaps forgetting mention Clare Smyth, who holds three Michelin stars as the head of Restaurant Gordon Ramsay in London – that's one more star than his own restaurant holds currently.
Quizzed further by one audience member on whether he felt kitchens could do with hiring more female members of staff, he answered: "Testosterone is probably the wrong word, but [it's about] that dynamic of getting things done, that ability to dig deep and be put under pressure.
"To go to the extreme where some kitchens go to – where it's very uncomfortable, where at some point there is perhaps violence, where it perhaps feels threatening – that is taken away a lot by having girls in the kitchen.
"At The Hand and Flowers we have the radio on all day, we'll have all Premier League football on, we'll have cricket on. We try to make it an environment where people feel happy at work, and that's the most important thing.
"And girls in a kitchen make blokes feel happy at work," he continued. "It's a nicer environment, it makes it feel better, it's a different level of conversation. If there are 16 blokes in a kitchen all talking about boobs or football, we need girls in the kitchen."
On why he felt the kitchen at The Hand and Flowers is too pressurised for most chefs to handle, he added: "It's a machine, it's a monster, and it's full on. This doesn't apply to just girls: we have loads of blokes who do a runner, because the pressure and intensity of cooking at that level to that amount of people is so intense.
"It's overwhelming: if you don't understand what's going on it's like a war zone almost."
Join our commenting forum
Join thought-provoking conversations, follow other Independent readers and see their replies