Tommy Ramone dead: Last surviving founder and drummer seminal punk band The Ramones dies aged 62
Founding member died in his home in New York but had been in hospice care following cancer treatment
Loulla-Mae Eleftheriou-Smith
Monday 14 July 2014 08:32 Comments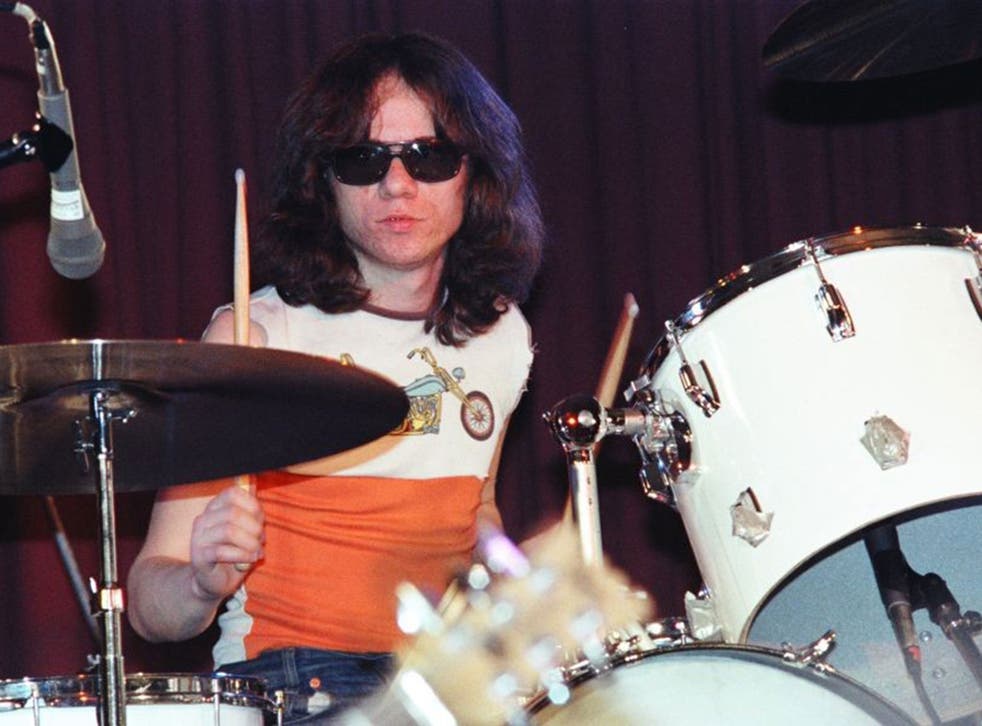 Tommy Ramone, the last surviving original member of the Ramones, has died age 62.
The news was confirmed by the band, which tweeted: "We are saddened to announce the passing of Ramones founding drummer Tommy (Erdelyi) Ramone. #RIPTommyRamone".
Tommy Ramone, born Erelyi Tamas in Budapest, Hungary, died at his home in the Ridgewood area of Queens in New York. He had previously been in hospice care following treatment for bile duct cancer, Variety reported.
Born in 1952, Tommy, or T. Erdelyi as he was later credited, emigrated to America in 1957 with his family, and he grew up in Forest Hills, Queens. He first started playing with John Cummings, later known as Johnny Ramone, in the mid-1960s, in a band called Tangerine Puppets.
In pictures: Tommy Ramone

Show all 9
The pair, along with Jeffrey Hyman (Joey Ramone) and Douglas Colvin (Dee Dee Ramone), formed the Ramones in 1974, reportedly taking their name from Paul McCartney's own pseudonym; The Beatles frontman had briefly called himself Paul Ramon early in his career when the group had been known as the Silver Beatles, and the punk foursome adopted the name for both themselves and the band.
Originally the Ramones' manager, Tommy became the drummer for the punk group on their first three albums; "Ramones" (1976), "Leave Home" (1977), and "Rocket to Russia" (1977), before leaving the band's line up to become a producer. He was replaced by Mark Bell, known as Marky Ramone, on drums.
Before Tommy left the line-up, the Ramones had already become one of the most influential punk bands of the day, playing at the infamous CBGB club in the Bowery area of New York, and touring each album incessantly.
Tommy co-produced both "Leave Home" and "Rocket to Russia", under the name T. Erdelyi, and he both appeared on and co-produced the 1979 live Ramones record "It's Alive", according to Variety.
He later played in a blue grass group called Uncle Monk, which consisted of himself and Claudia Tienan, a guitarist, bassist and singer who was a former member of The Simplistics.
The Ramones were inducted into the Rock and Roll Hall of Fame in 2002, though Joey Ramone had died in 2001. Dee Dee Ramone died in 2002, and Johnny Ramone died in 2004.
The band's official twitter account has been tweeting quotes from the Ramones, including Tommy's comments from 1976 that New York was the "perfect place to grow up neurotic".
"One the reasons that the Ramones were so unique and original was that they were four original, unique people," he is credited as saying.
Register for free to continue reading
Registration is a free and easy way to support our truly independent journalism
By registering, you will also enjoy limited access to Premium articles, exclusive newsletters, commenting, and virtual events with our leading journalists
Already have an account? sign in
Join our new commenting forum
Join thought-provoking conversations, follow other Independent readers and see their replies