Tony Abbott declares his biggest achievement for women is helping them with domestic duties
The Australian Prime Minister causes criticism for his dubious answer about how he'd helped women while in power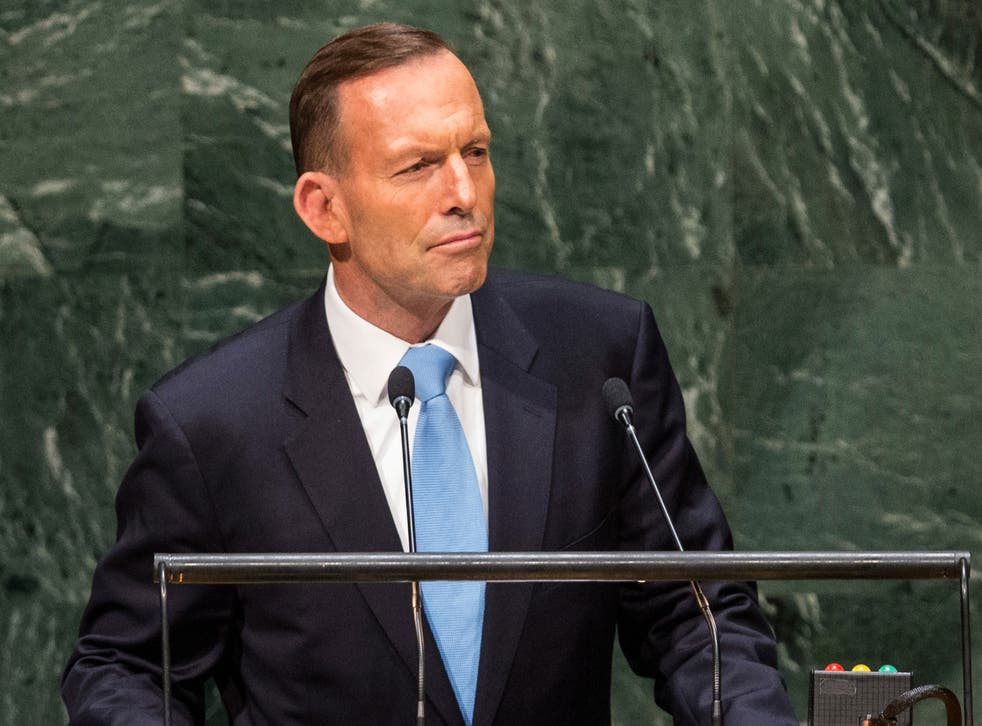 It may not come as a surprise to some that Tony Abbott didn't deliver a great answer when asked what his major contribution to women was.
But his response displayed an impressive retrograde sexism that is seldom so openly voiced in politics. The Australian Prime Minister cites his biggest contribution to women as thus – repealing the carbon tax, because it helps women better manage their household budgets.
As well as being the head of Australia's government, Abbott is also minister for women. He claims that the repeal of carbon tax will benefit families by A$550 (£286) a year.
"Well, you know, it is very important to do the right thing by families and households," he gallantly told Nine Network. "As many of us know, women are particularly focused on the household budget."
Crazy things Tony Abbott's said (mainly about women)

Show all 16
Unsurprisingly, his answer has prompted criticism on Twitter and among his political opposition. In fact, hashtag #thanksTony has been launched.
The Australian Greens leader, Christine Milne, said Abbott also voiced her anger.
"He might as well have said that by abolishing the carbon price he's been able to give women more money to buy a new iron and stay at home and do the ironing more often," Milne said.
"Women in society is what it's all about, not just women in the household. The fact of the matter is, he should have put a woman into that portfolio.
"It's almost as if he's in that portfolio to make sure there are no strides ahead for women in Australia."
Register for free to continue reading
Registration is a free and easy way to support our truly independent journalism
By registering, you will also enjoy limited access to Premium articles, exclusive newsletters, commenting, and virtual events with our leading journalists
Already have an account? sign in
Register for free to continue reading
Registration is a free and easy way to support our truly independent journalism
By registering, you will also enjoy limited access to Premium articles, exclusive newsletters, commenting, and virtual events with our leading journalists
Already have an account? sign in
Join our new commenting forum
Join thought-provoking conversations, follow other Independent readers and see their replies