Tony Blackburn to return to BBC Radio 2 eight months after being sacked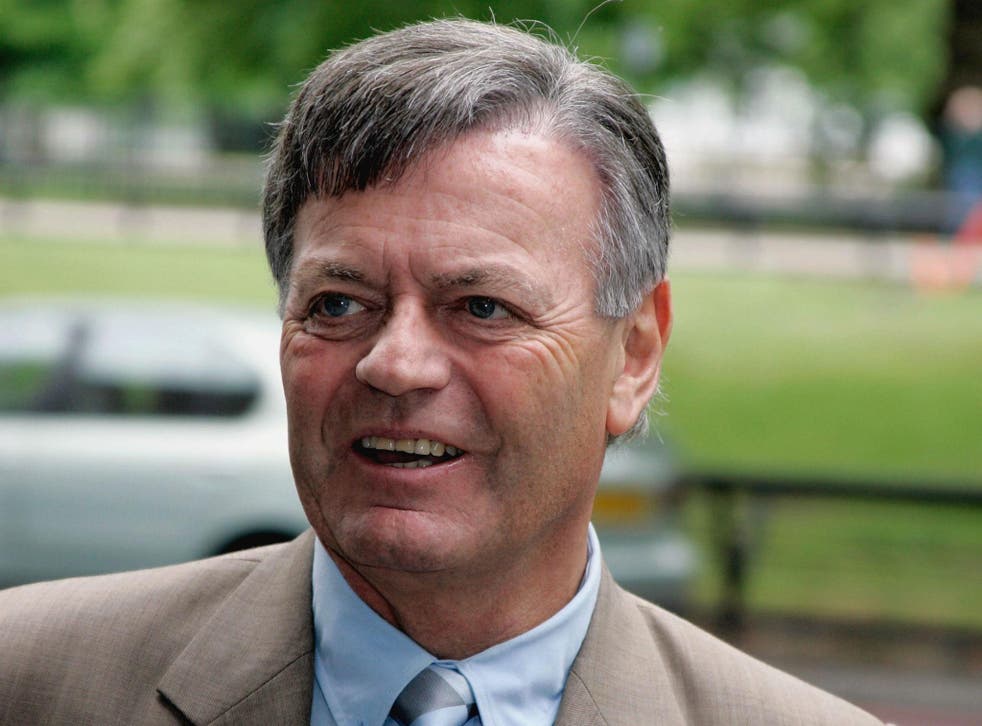 Tony Blackburn, who claimed he was a "scapegoat" after being taken off air following the Dame Janet Smith review into sexual abuse at the BBC, will return to Radio 2 next year, the corporation has announced.
The BBC said it stood by the findings of the review and the decision to take Blackburn off air at the start of this year.
The 73-year-old previously said he was made a scapegoat by the BBC and strenuously denied suggestions that he "seduced" Claire McAlpine after inviting her back to his flat following a recording of Top Of The Pops in the 1970s. The girl later killed herself.
Blackburn said: "I do not seek to criticise the BBC for decisions it has made in the past.
People news in pictures

Show all 18
"I have had a difficult year personally, but I'm pleased to be returning to the BBC and can't wait to get behind the mic again."
Blackburn will present an hour-long show on Radio 2 on Fridays at 7pm, and will also return to local radio.
He was taken off air because his evidence to the Jimmy Savile sex abuse inquiry "fell short" of the standards demanded, BBC director general Tony Hall previously said.
Wednesday's BBC statement said Blackburn "stands by his statements to Dame Janet Smith but recognises that the BBC considered a period off air was appropriate".
In a statement, the BBC said it "stands by the findings of Dame Janet Smith and the decision it made to take Tony Blackburn off air at the start of this year".
Blackburn, who has been one of the BBC's best-known radio presenters in a career spanning six decades, previously said he was planning to sue the BBC. He claimed he was given the opportunity to resign from the corporation and engineer a return in a "few months".
"I love the BBC, I was proud to work for the BBC. I was proud to open up Radio 1 and I don't know why this is happening to me," he said at the time.
"This one comment from Dame Janet Smith has ruined it all and I do object to that. I was very, very annoyed about it. But I'm not annoyed now, I'm sad.
"If the director general came up to me and said 'We've made a mistake, it's all gone wrong', I'd shake his hand, there would be no hard feelings at all."
He also stated previously: "They gave me the chance to resign, saying that that way you don't actually cut off all ties from the BBC and we could probably bring you back in a few months."
He said he refused to do that "because I have got nothing to hide".
The DJ said he wished he had been investigated at the time of the allegation of sexual activity by the girl, to prove his innocence, "but I only heard of this in 2012, I think it was".
Blackburn was the first DJ to broadcast on Radio 1 when it launched in September 1967 and he spent 17 years at the station. His TV work has included Top Of The Pops and Noel's House Party.
The veteran broadcaster won the first series of I'm a Celebrity... Get Me Out of Here! in 2002.
A spokeswoman for Blackburn said there would be no further statement.
The star tweeted his fans: "Thank you for all your lovely messages xx"
Press Association.
Register for free to continue reading
Registration is a free and easy way to support our truly independent journalism
By registering, you will also enjoy limited access to Premium articles, exclusive newsletters, commenting, and virtual events with our leading journalists
Already have an account? sign in
Register for free to continue reading
Registration is a free and easy way to support our truly independent journalism
By registering, you will also enjoy limited access to Premium articles, exclusive newsletters, commenting, and virtual events with our leading journalists
Already have an account? sign in
Join our new commenting forum
Join thought-provoking conversations, follow other Independent readers and see their replies