Tony Blair recalls trying to make it as a terrible stand-up comedian
The reluctant politician added comedy to being in a rock band and trying to be a gig promoter to his list of failed careers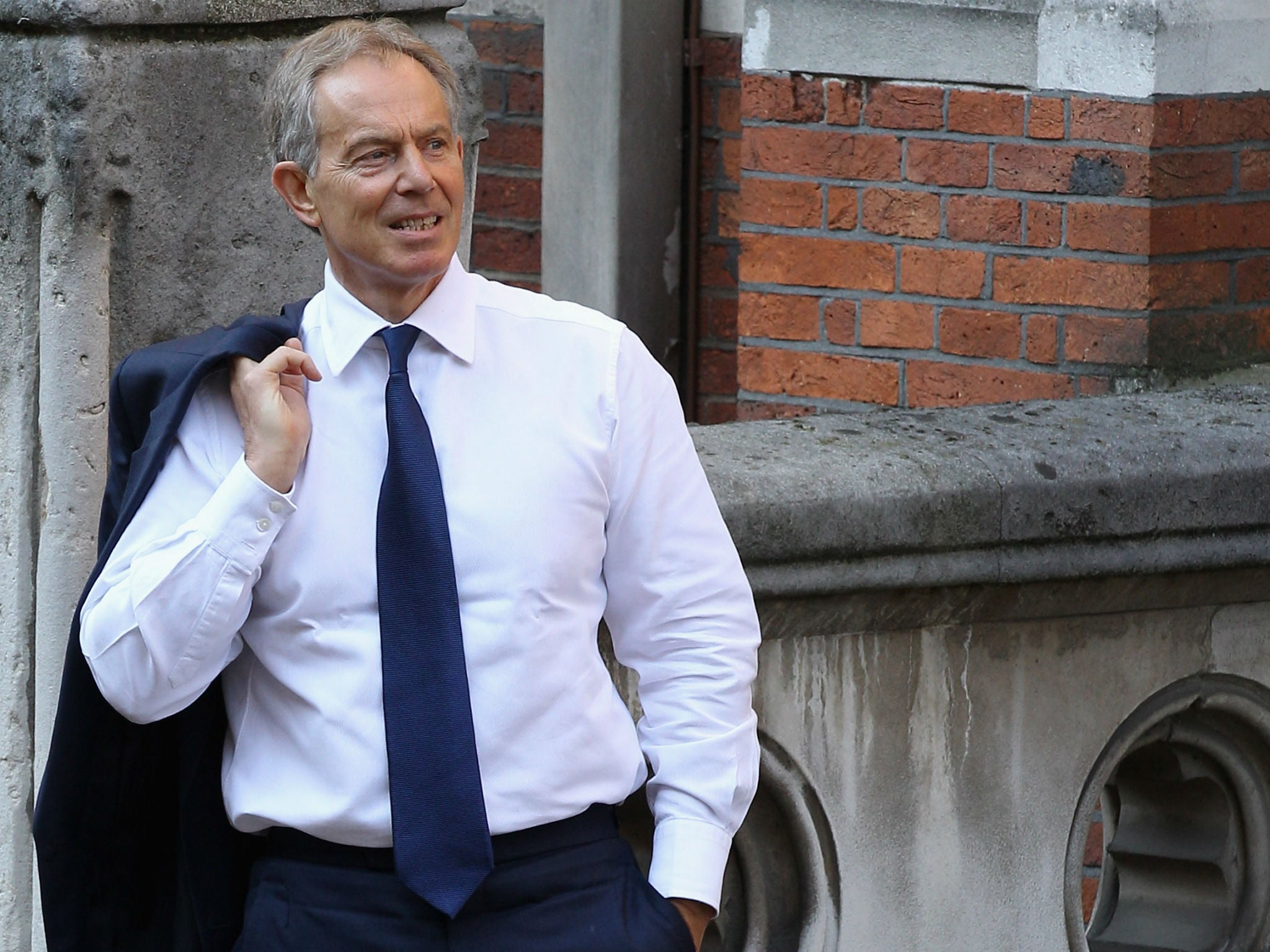 Before becoming one of the most controversial prime ministers in recent years, Tony Blair spent a brief period pursuing a career as a "dire" stand-up comedian.
In a conversation with comedian Matt Forde, Blair described the "rich vein of embarrassment" that courses through him whenever he recalls his comedic routines.
Fortunately for Blair, his cringe-inducing material was performed well before Twitter and Facebook.
"I've got a terrible feeling I was a character called Captain Kink," he said. "If there had been social media, can you imagine? They could have [used it] as the Tory party political party broadcast. That would have been it!"
He also said (without a hint of irony) that stand- up had taught him to be "ruthless".
If jokes are poorly received by the audience "you've got to be ruthless enough not to do it again", he said.
Blair also enjoyed a stint in the rock band Ugly Rumours while studying at Oxford and tried his hand at being a rock promoter before reluctantly heading into politics.
People news in pictures
Show all 18
One person who remembered Blair in his youth saw how doomed his attempts at breaking into the rock world were from the start. The 'ex-hippy' who encountered him on the West London scene told The Telegraph in 2006: "I remember him as being a bit asexual. He had no cool. He was a nerd, basically. A puppy, with his hair flapping like ears. All innocence and enthusiasm."
Join our commenting forum
Join thought-provoking conversations, follow other Independent readers and see their replies