Leading Tory backbench MP Jacob Rees-Mogg 'failed to declare interests'
Mr Rees-Mogg reported for not mentioning his links to tobacco and energy firms in the Commons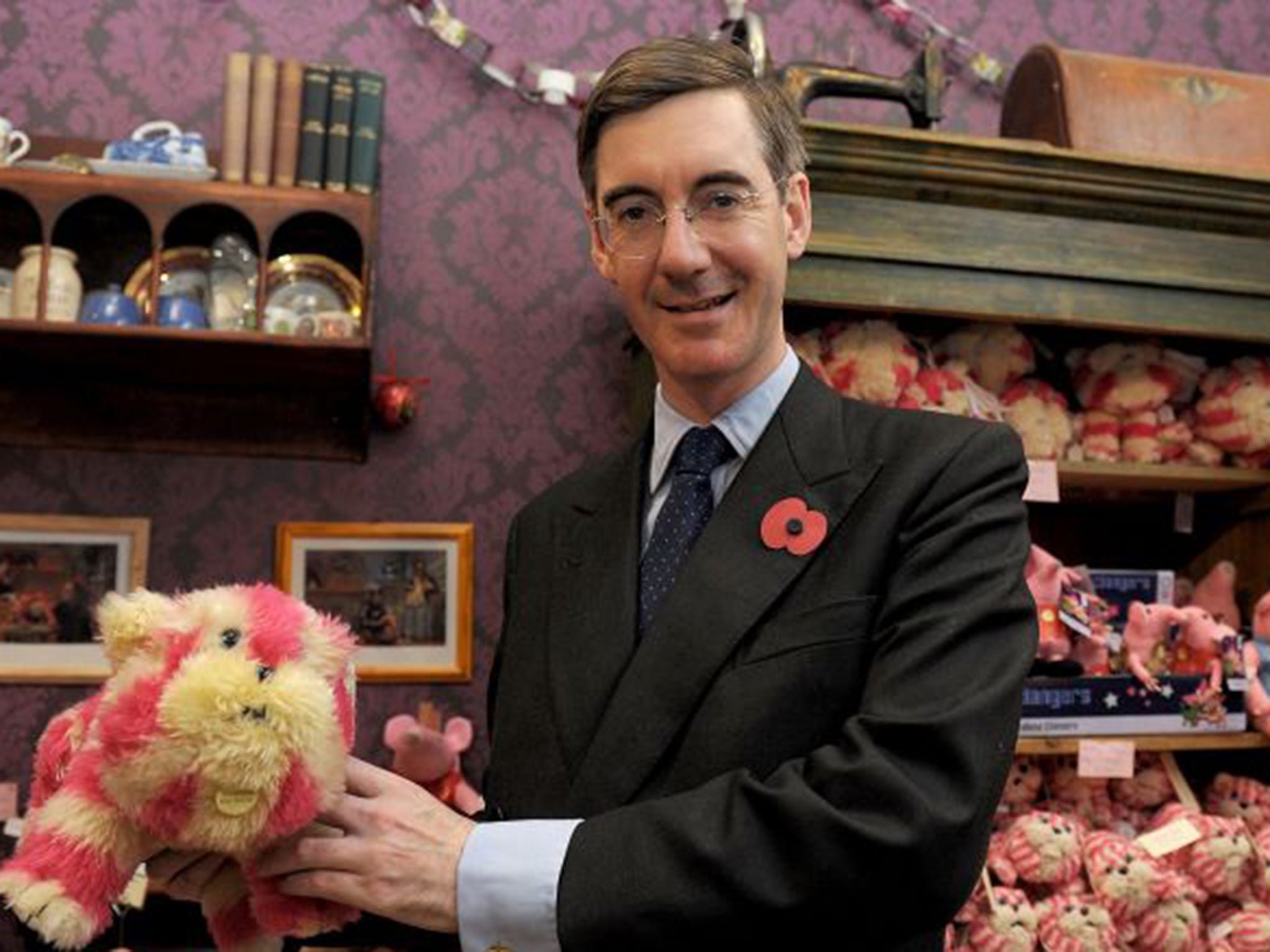 A leading Conservative backbencher has been reported to Parliament's standards watchdog for potentially breaching the rules on declaring financial interests in the House of Commons.
Jacob Rees-Mogg spoke in four debates in the Chamber in support of the tobacco, mining and oil and gas industries without declaring that he is a founder and director of a firm with multimillion-pound investments in the sectors.
The Commons code of conduct states that MPs must disclose any financial interest or benefit they have, directly or indirectly, if speaking during relevant debates in the House. Mr Rees-Mogg is a founding partner and director of Somerset Capital Management, a firm whose funds hold investments worth £23m in tobacco companies, £3.07m in mining firms, and £2.4m in oil and gas producers.
While Mr Rees-Mogg has declared that he is a paid director at Somerset Capital in his entry in the Register of Members' Interests – a job that has earned him more than £500,000 since 2010 – Hansard records show that he made no mention of his connection during the four debates.
In a debate on the 2012 Finance Bill, Mr Rees-Mogg raised concerns about increases in tobacco duty that were opposed by tobacco companies, saying: "The measure is regressive and hits some of the poorest people in the country, so should the Government not be concerned?" He did not declare an interest in the industry.
In the debate on plain packaging for cigarettes in 2014, the MP for North East Somerset opposed the measures, in line with the industry: "Sir Cyril Chantler [a medical doctor who conducted a review into plain packaging] notes that it is 'too early to draw definitive conclusions' from what has happened in Australia… As the Government may be taking away a freedom from the British people, ought they not to be more certain of their ground than they can be of the ground they currently have from Sir Cyril Chantler?"
In a debate on the cost of living in 2013, Mr Rees-Mogg voiced his opposition to subsidies for green energy production without declaring his interest in oil and gas investments, saying: "The priority for my constituents is that they should have cheap energy, not that we should insist on large subsidies for theories that some people find attractive and others do not."
Also in 2013, during the second reading of the Deep Sea Mining Bill, he supported the extension of regulations that would permit further deep sea mining. "There may be all sorts of exciting things at the depths of the sea," he said. "There may be endless supplies of gas. There may be oil spurting out as if Saudi Arabia was on the sea bed rather than in Arabia where it is more normally located, and therefore one would find that there is this enormous wealth that could reduce the price of oil to the enormous benefit of our constituents, particularly those in rural seats where the price of petrol is a serious problem. These resources, liquid and gas, could be sucked out of the earth and used to the benefit of our constituents."
Section 2 of the Guide to the Rules relating to the Conduct of Members states: "In any debate or proceeding of the House or its Committees or transactions or communications which a Member may have with other Members or with Ministers or servants of the Crown, he shall disclose any relevant pecuniary interest or benefit of whatever nature, whether direct or indirect, that he may have had, may have or may be expecting to have."
In a letter to Kathryn Hudson, the Parliamentary Commissioner for Standards, Sheila Gilmore, Labour MP for Edinburgh East, wrote: "Mr Rees-Mogg appears to have failed to declare a relevant financial interest on a number of occasions... Given Mr Rees-Mogg's senior position in Somerset Capital and the size of the financial interests in the industries in question, it is likely that one could reasonably think that his comments and positions on these issues might be influenced by his financial interest, in which case a relevant financial interest should have been declared. Can you please urgently investigate this apparent failure to declare a relevant financial interest and confirm whether the Code of Conduct has indeed been breached, and, if this is the case, what further steps you will be taking."
Neither Mr Rees-Mogg nor the Conservative Party responded to The Independent on Sunday's requests for comment.
Join our commenting forum
Join thought-provoking conversations, follow other Independent readers and see their replies