Tutankhamun's beard 'snapped off and stuck back on with the wrong glue'
The Egyptian Museum is currently investigating employees' claims that the monarch's famed gold facial hair was broken during a routine clean
Jenn Selby
Thursday 22 January 2015 17:41 Comments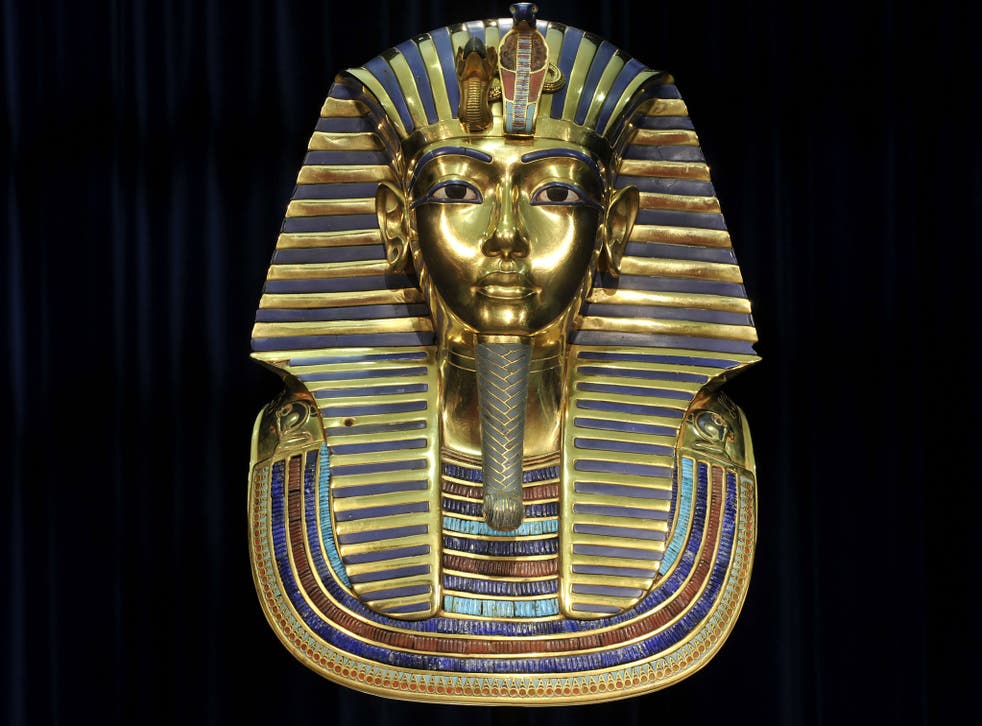 It's unlikely to be one that dramatically alters the course of ancient history, but yet another question mark hangs low and heavy under mysterious Egyptian pharaoh Tutankhamun.
Was his beard snapped off by curators in Cairo last year? And did they then attempt to stick it back on using the wrong glue?
The Egyptian Museum is currently investigating employees' claims that the monarch's famed gold facial hair was broken during a routine clean of the showcase the mask, first discovered in 1922, is kept in.
"What happened is that one night they wanted to fix the lighting in the showcase, and when they did that they held the mask in the wrong way and broke the beard," a museum official, who asked to remain anonymous, alleged to the Guardian.
In a desperate attempt to cover up the error, he claims, the perpetrators crept in overnight to fix it, but bungled their attempt, using the wrong adhesive and attaching it incorrectly. So they sneaked back into the museum in the early hours of the following day to have another go at it.
King Tutankhamun in pictures

Show all 7
"The problem was that they tried to fix it in half an hour and it should have taken them days," he added.
Mahmoud el-Halwagy, the director of the museum, and Elham Abdelrahman, head of the conservation department, went to great lengths to deny the claims during a joint interview earlier this week.
"If it was broken, it would have been a big problem, and we would have written a report about it," Abdelrahman said.
Chris Naunton, director of the Egypt Exploration Society, says of the apparent photographic evidence of the damaged artifact: "I've not heard of the beard being removed before – the death mask is incomparably important and valuable and would normally be handled with the utmost care.
"If these are genuine photos, it does look like something happened there. I just couldn't believe it when I saw it.
"It just looks too bad to believe."
Register for free to continue reading
Registration is a free and easy way to support our truly independent journalism
By registering, you will also enjoy limited access to Premium articles, exclusive newsletters, commenting, and virtual events with our leading journalists
Already have an account? sign in
Join our new commenting forum
Join thought-provoking conversations, follow other Independent readers and see their replies