Tuti Yusupova: Woman who claims to be the real world's oldest person died this week aged 134, government officials say
According to documents her family pertain to be her passport and birth certificates, Yusupova was born on 1 July 1880
Jenn Selby
Thursday 02 April 2015 12:58 Comments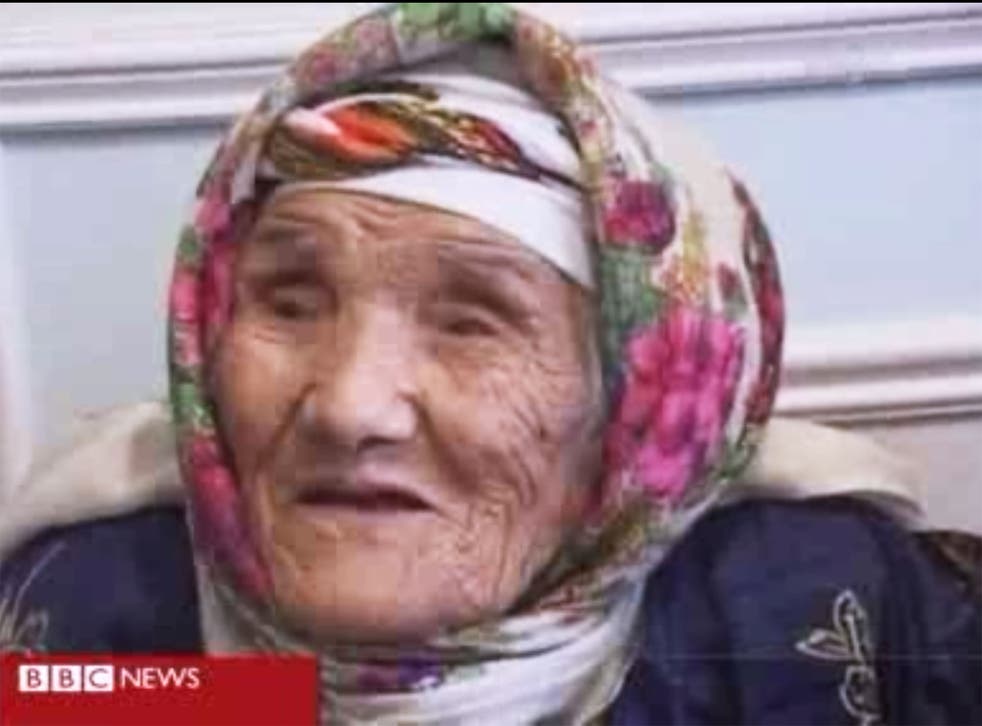 On 1 April, Japan said goodbye to Misao Okawa, who held the Guinness World Record for being the world's oldest person when she celebrated her 117th birthday last month.
But government officials in Uzbekistan are currently supporting relatives' claims that the actual oldest person was a woman named Tuti Yusupova, who passed away at the age of 134 three days before Okawa did.
According to documents her family pertain to be her passport and birth certificates, Yusupova was born on 1 July 1880, making her eight years older than the Eiffel Tower and 12 years older than current record holder Jeanne Calment, who was 122 when she died in 1997.
Baxadir Yangibaev, chairman of the council of ministers of the Republic of Karakalpakstan where Yusupova lived, claimed that the country boasted 8,700 centenarians in a population of 30million.
Yusupova featured in a BBC documentary when she would apparently have been 128.
During the programme, she revealed what she thought the secret of her longevity was in a Russian documentary about her life.
"I can tell you that the secret to a long life is to do lots of work in the fields and to live an honest life," the Mirror quotes her as saying.
"Having lived through so many wars I would also tell the children of today to try and live their lives in the company of good people and to appreciate times of peace."
In 2008, Yusupova was honoured a Shukhrat award by the Uzbekistan government for being over 100 years old.
She also became a subject of study for the World Health Organisation into her long life.
Register for free to continue reading
Registration is a free and easy way to support our truly independent journalism
By registering, you will also enjoy limited access to Premium articles, exclusive newsletters, commenting, and virtual events with our leading journalists
Already have an account? sign in
Join our new commenting forum
Join thought-provoking conversations, follow other Independent readers and see their replies