Ukip leader Nigel Farage accused of homophobia ahead of general election over 'fags' joke
Farage gave a speech after the wedding of his younger brother, at his home town in Kent
Roisin O'Connor
Thursday 07 May 2015 09:49 Comments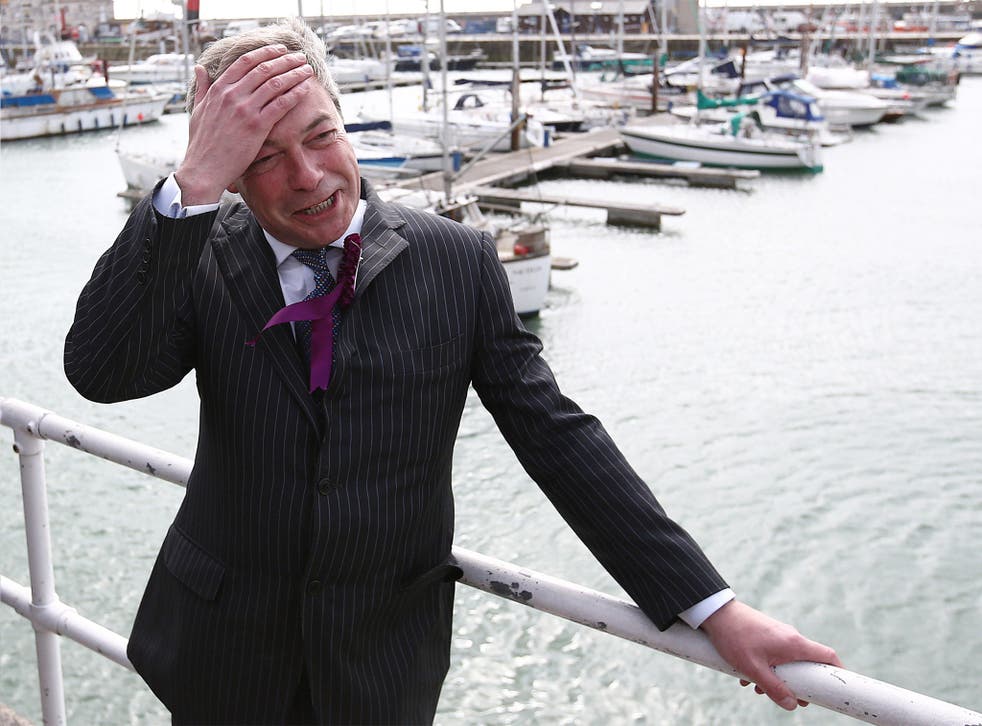 Nigel Farage has been accused of homophobia after a video appeared of him making a best man's speech in which he appears to refer to gay people as "fags".
Footage shows Farage as he gave the speech during the reception after the wedding of his younger brother Andrew, at his home town of Downe, in Kent.
The video was handed to the Daily Mail by a guest at the wedding, which was attended by singer Rod Stewart, who said it "showed Mr Farage is homophobic", and was published during the final hours of election campaigning on 6 May.
In the video Farage says: "The good news for us who are smokers is that we are far better off here than if we had been at Michael Barrymore's house.
"Because there they removed all the ashtrays on the basis that now they chuck all the fags in the pool."
The joke is said to have been made just months after the death of Stuart Lubbock at Michael Barrymore's home in March.
31-year-old Lubbock was found dead in a swimming pool during a party at the presenter's mansion in Essex.
Farage responded to the video, without apologising for the joke.
"It was a best man's speech for Christ sake. If you look at the whole video I told a whole series of jokes," he said.
"There was absolutely no malice intended in it at all. That particular joke was one doing the rounds quite widely at the time."
General election 2015: The worst gaffes and controversies

Show all 36
Earlier on 6 May, Nigel Farage had been trying to win friends in the seat where he will stand today.
On a walkabout in Ramsgate, Kent on Wednesday afternoon, the Ukip leader was cornered by an angry member of the public giving out leaflets attacking his background.
According to a video of the exchange between Farage and the protester, the Ukip leader is accused of being "sexist", "racist", "homophobic" and a former banker - to which the Ukip leader said: "You haven't even got your facts right mate."
The Independent has contacted a Ukip spokesperson for comment
Register for free to continue reading
Registration is a free and easy way to support our truly independent journalism
By registering, you will also enjoy limited access to Premium articles, exclusive newsletters, commenting, and virtual events with our leading journalists
Already have an account? sign in
Join our new commenting forum
Join thought-provoking conversations, follow other Independent readers and see their replies