Uri Geller discusses his double life as a 'psychic spy' for Mossad and CIA
The self-declared psychic's alleged double life was revealed in a BBC documentary two years ago
Heather Saul
Wednesday 09 September 2015 13:10 Comments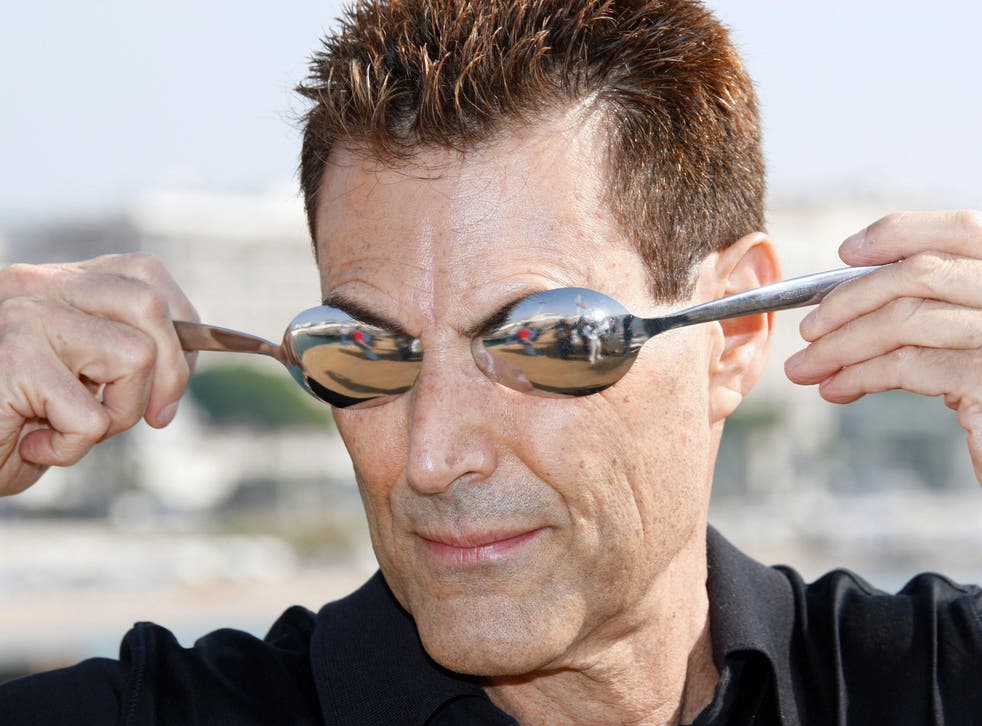 Uri Geller has insisted claims about his double life as a "psychic spy" for Israel's intelligence agency are "absolutely true" - but he has vowed to take the secrets of his missions to his grave.
The television personality made a name for himself as a self-proclaimed psychic by bending spoons, other pieces of cutlery, various household implements and even a Blackberry phone. But in 2013, reports of a surprising double life as a Mossad and CIA agent emerged in a BBC documentary.
The Secret Life of Uri Gellar suggested his "paranormal" abilities were used by the US and Israel for over three decades, including during a bombing on an Iraqi nuclear facility and during a famous mission to release 100 hostages trapped in the Entebbe airport.
Gellar would not comment directly on his involvement at the time and refused to confirm or deny the suggestions made within the documentary, although he did drop some not so subtle suggestions that they could be correct.
Geller, who is returning to live in his native Israel in October after 45 years living abroad, said a CIA doctor tested him "to see if I was real" after he rose to fame in the 1970s before flying him out of Israel.
When asked about the reports this week, he appeared to confirm them completely, telling Haaretz: "Everything in that BBC expose is absolutely true. The things I've done for Israel I don't speak about. I never made money out of my secret work, and many projects, tasks and missions I was given will probably stay top secret until the day I die."
A report from The Independent in July 2013 found Geller was also approached by British intelligence agencies in 2001 for a Ministry of Defence study into the use of psychic powers when searching for people or objects.
Register for free to continue reading
Registration is a free and easy way to support our truly independent journalism
By registering, you will also enjoy limited access to Premium articles, exclusive newsletters, commenting, and virtual events with our leading journalists
Already have an account? sign in
Register for free to continue reading
Registration is a free and easy way to support our truly independent journalism
By registering, you will also enjoy limited access to Premium articles, exclusive newsletters, commenting, and virtual events with our leading journalists
Already have an account? sign in
Join our new commenting forum
Join thought-provoking conversations, follow other Independent readers and see their replies