US chat show host commiserates Nicole Scherzinger on breaking up with 'really wealthy' Lewis Hamilton and wasting seven years not having a baby
Wendy Williams expressed sympathy for the singer for being childless at 37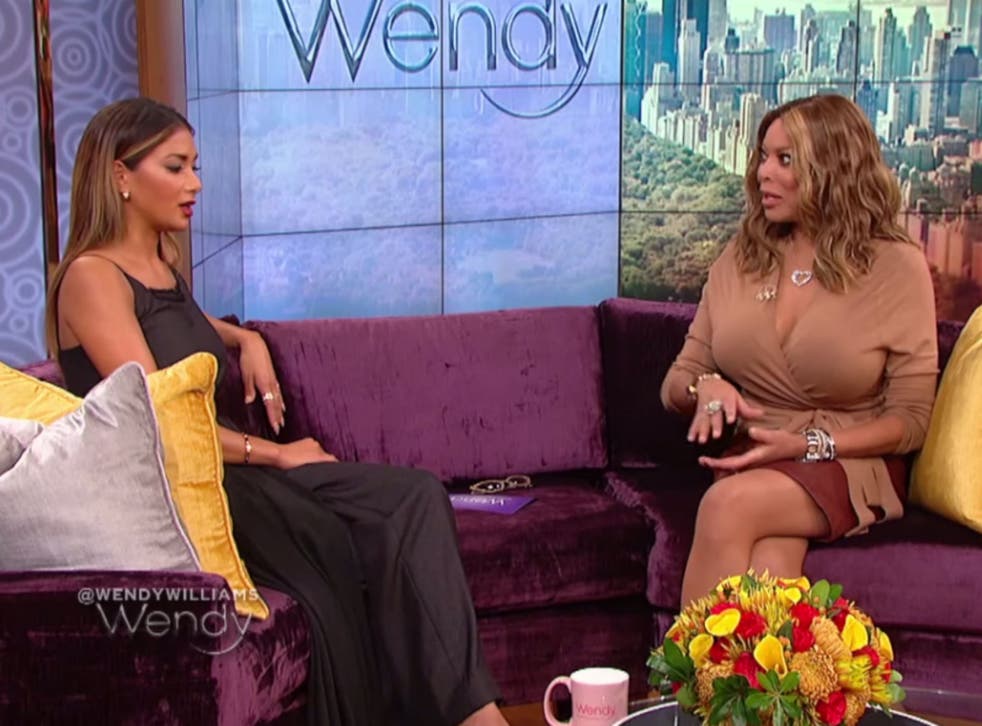 Nicole Scherzinger was commiserated by an American talk show host for ending her relationship with "really wealthy" Louis Hamilton, and for wasting seven "good" years with him by not having a child.
Wendy Williams ambushed the singer with questions about the demise of her relationship with the Formula One driver during an appearance on her daytime chat show.
The eight minute encounter, which focused largely on her love-life or lack of, quickly descended into awkwardness as Williams suggested Scherzinger had wasted valuable time by not having a child at 37.
"I was saying, truth, because you're 37, this is a woman who spent seven years of her life breaking up and getting back together. Poor us because they can have babies whenever they want. Those are seven years you can never get back and he was really wealthy. I was rooting for you, girl. I'm sorry to hear about that."
Smiling coolly, Scherzinger insisted she was fine. "I am rubbish at dating," she said, shrugging. "You know, everything happens for a reason. I'm a girl of faith and a strong believer, and seven years was a long time."
Williams then expressed sympathy for Scherzinger's empty uterus by pointing to her womb and adding: "And the good years down here."
Scherzinger forged a successful career during this seven-year period, amassing a sizeable personal wealth (estimated to be in the region of $8 million) and has undoubtedly led a fulfiling life before, during and after her relationship with Hamilton.
People news in pictures

Show all 18
Williams is known for courting controversy. In April she criticised Caitlyn Jenner for "duping her" by transitioning from male to female and revealing herself to be "the same fame whore as the rest of the [Kardashian] family".
Join our new commenting forum
Join thought-provoking conversations, follow other Independent readers and see their replies