Usain Bolt's walk of shame documented by the good will of the public
And, surprisingly enough, he still manages a hangover better than most of us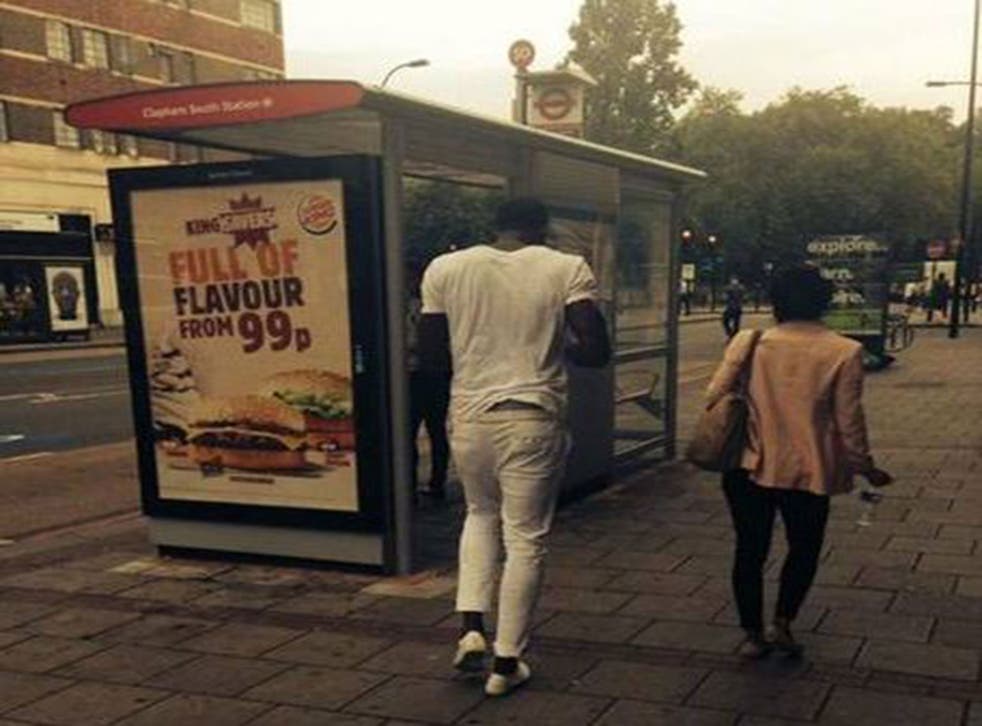 We've all been there; that embarrassing walk home following a big night out where things spiralled out of control.
It's just that unfortunately for Usain Bolt – Olympic and world sprinting champion – the entire proceedings were caught on camera. He left Mayfair nightclub Mahiki at 3.15am this morning (8 August) looking unarguably worse for wear, and – bottle of water in hand (it had obviously reached that stage in the evening), he valiantly headed to Raffles on the King's Road with two friends.
In what could be perceived as a drunken stupor or maybe it was just high spirits, he even gamely posed for photographers doing his trademark lightning bolt, before moving on to Raffles.
He ended up in Clapham where he was regrettably photographed by a member of the public at around 8.15am this morning wearing the same "Please comme the f**k down T-shirt" and white trousers from the night before. Perhaps the call of the area's infamous Infernos nightclub, the infamous site of so much of South London's depravity, was just too great.
Usain Bolt's big, widely-documented, night out in London

Show all 5
But not for Bolt are wallowing stay-in-bed hangovers; he may or may not have been feeling like an apocalypse but he still managed to attend his dentist appointment on Clapham High Street and cheerily posed with a member of the public for a quick Instagram picture.
Usain Bolt; a gladiator of both the partying and sporting fields.
Register for free to continue reading
Registration is a free and easy way to support our truly independent journalism
By registering, you will also enjoy limited access to Premium articles, exclusive newsletters, commenting, and virtual events with our leading journalists
Already have an account? sign in
Register for free to continue reading
Registration is a free and easy way to support our truly independent journalism
By registering, you will also enjoy limited access to Premium articles, exclusive newsletters, commenting, and virtual events with our leading journalists
Already have an account? sign in
Join our new commenting forum
Join thought-provoking conversations, follow other Independent readers and see their replies