Vanessa Paradis dismisses Amber Heard's domestic violence claims against Johnny Depp as 'outrageous'
'In all the years I have known Johnny, he has never been physically abusive with me and this looks nothing like the man I lived with for 14 wonderful years,' says Paradis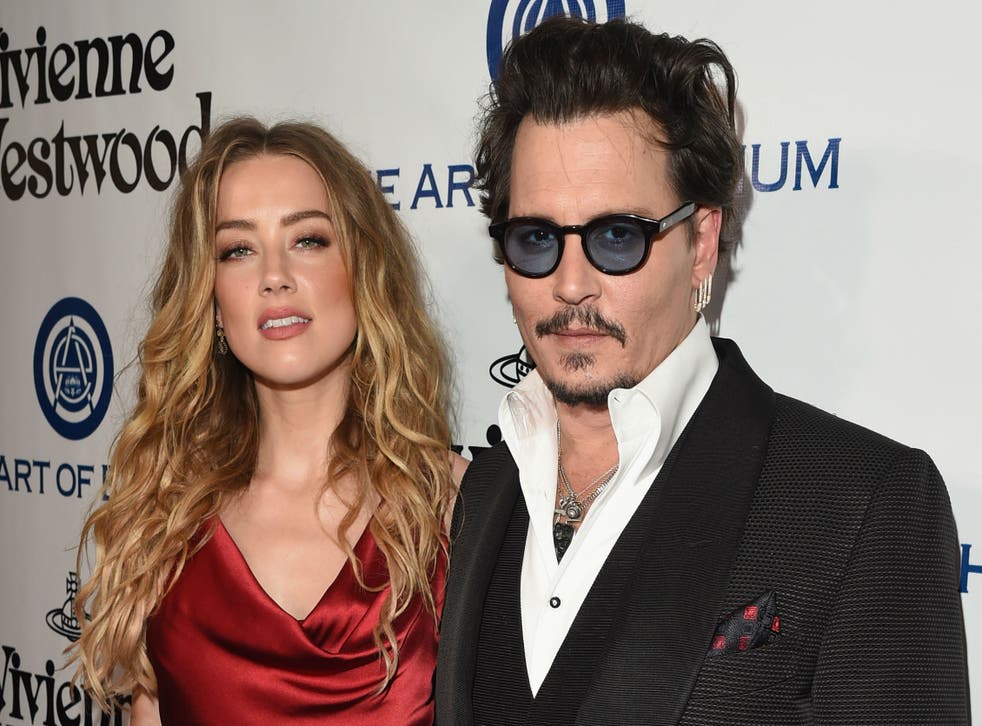 Johnny Depp's long-term partner and the mother of his two children has dismissed Amber Heard's domestic violence claims as "outrageous" and has said the actor is a sensitive and loving person.
Last Friday Los Angeles Superior Court Judge issued a temporary domestic violence restraining order against Depp after his wife Heard alleged he had been violent towards her on multiple occasions during their 15-month marriage.
Heard appeared in court, with a visible bruise on her face, alleging that Depp threw a Phone at her face last Saturday and a month before "grabbed [her] by the hair and violently shove [her] to the floor". In court documents, Heard wrote, "I live in fear that Johnny will return to the residence unannounced to terrorise me, physically and emotionally."
Johnny Depp accused of assault
In court papers responding to Heard's plea for the restraining order, Depp's lawyer Laura Wasser claimed: "Amber is attempting to secure a premature financial resolution by alleging abuse. Her current application for a temporary restraining order along with her financial requests appear to be in response to the negative media attention she received earlier this week after filing for divorce."
French actress, Vanessa Paradis, 43, has dismissed Heard's allegations and said Depp was not once physically abusive to her during the 14 years they lived together. They were in a relationship between 1998 and 2012 and they have two children together, Lily-Rose and Jack, and are thought to still be friends.
"In all the years I have known Johnny, he has never been physically abusive with me and this looks nothing like the man I lived with for 14 wonderful years," Paradis wrote in a letter obtained by celebrity news site TMZ.
Johnny Depp on screen

Show all 16
"He is a sensitive, loving and loved person, and I believe with all my heart, that these recent allegations being made are outrageous," she also said.
According to TMZ, Depp's first wife Lori Anne Allison told friends that Depp, to whom she was married between 1983 and 1985, was a "soft person" who was never aggressive during their relationship.
Depp has not made a public statement since the news that Heard was granted a restraining order has emerged but he did release a comment amid reports there was no prenup agreement in place and Heard was seeking spousal support.
"Given the brevity of this marriage and the most recent and tragic loss of his mother, Johnny will not respond to any of the salacious false stories, gossip, misinformation and lies about his personal life," the statement read. "Hopefully, the dissolution of this short marriage will be resolved quickly."
Representatives for Heard, Depp and Paradis not immediately respond to request for comment.
Register for free to continue reading
Registration is a free and easy way to support our truly independent journalism
By registering, you will also enjoy limited access to Premium articles, exclusive newsletters, commenting, and virtual events with our leading journalists
Already have an account? sign in